International Executive are speaking
The keys to international business success
Agnès Nikitsky, Managing Director Russia, KIABI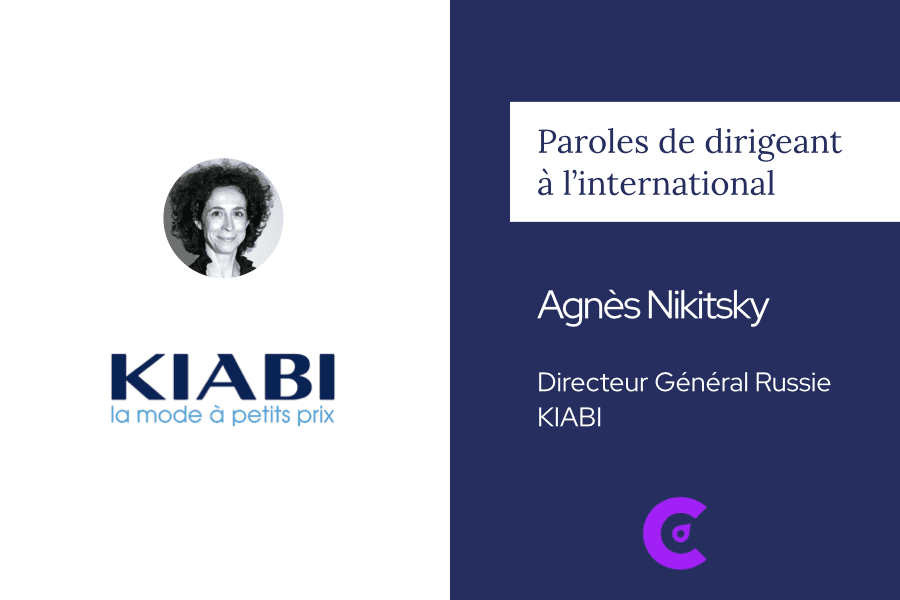 « Doing business in Russia is inspiring! »
Agnès' history with Russia is not new… She has been evolving professionally there for more than 25 years, passing through several companies and various functions. Today at the head of Kiabi Russia, she is taking up a new challenge: that of creating a sustainable business model that creates value…
Some facts
1993 : YVES ROCHER Russia – Administrative and financial Director
2004 : RAIFFEISEN Bank — Director of Moscow Branch Group
2006 : BNP Paribas Vostok – Retail Banking Director
2011 : URALSIB Insurance Group – Deputy General Manager in charge of sales
2013 : ONEY BANK – Managing Director for Russia
2020 : KIABI – Managing Director for Russia


Interview conducted by Antoine Leygonie-Fialko
Open dialogue then Executive Coaching session
according to the CO-CREATiVE Communication® method
I met Agnès at a dinner for General Managers organized by the Franco-Russian Chamber of Commerce and Industry. I immediately sensed in her a passion for Russia…
« The French side seduces »
Agnès, can you tell us about Kiabi?
Kiabi is a company that belongs to the Mulliez Family Association. This brand was created in 1978, a little over 40 years ago now, by Patrick Mulliez (brother of Gérard Mulliez, the founder of Auchan). The name Kiabi is a play on words: "who dresses" in French. Kiabi aims to dress the whole family, from 0 to 100 years old, all body types, with quality and accessible products, both in terms of price and location (in physical stores or on digital platforms).
What is Kiabi's position in Russia?
Most of our customers enter our world through the Children's range. This is a strong bias of the Kiabi brand.
Large sizes are also a very popular niche for Kiabi in Russia because it is rare for a brand to offer such a pretty collection and at the same low prices for large sizes as for standard sizes. Kiabi thus offers a complete line, for men and women, for plus sizes.
How do you differentiate yourself from your competitors in Russia?
At comparable assortment and prices, our competing brands in Russia are Gloria Jeans and Modis, as well as LC Waikiki and DeFacto which are Turkish brands.
I think that our quality/price ratio is better: at an equivalent price level, our products are of better quality. They are often eco-designed (this is not yet the majority of ranges at Kiabi but it is set to grow). Our collections are very complete: we offer products for the whole family but also lingerie, large sizes, accessories, which is rare among our competitors. And then there is the "French" side which seduces…
In addition, Kiabi differentiates itself from its competitors by not practicing "psychological prices": Kiabi has decided everywhere in the world not to have prices at €1.99 or 599 rubles but to display €2 or 600 rubles. These are transparent prices that allow consumers to have a clear view of the budget they are spending when they come to us. Today, Kiabi does not communicate much about these "round prices". I think we have to learn how to better highlight all that Kiabi does well.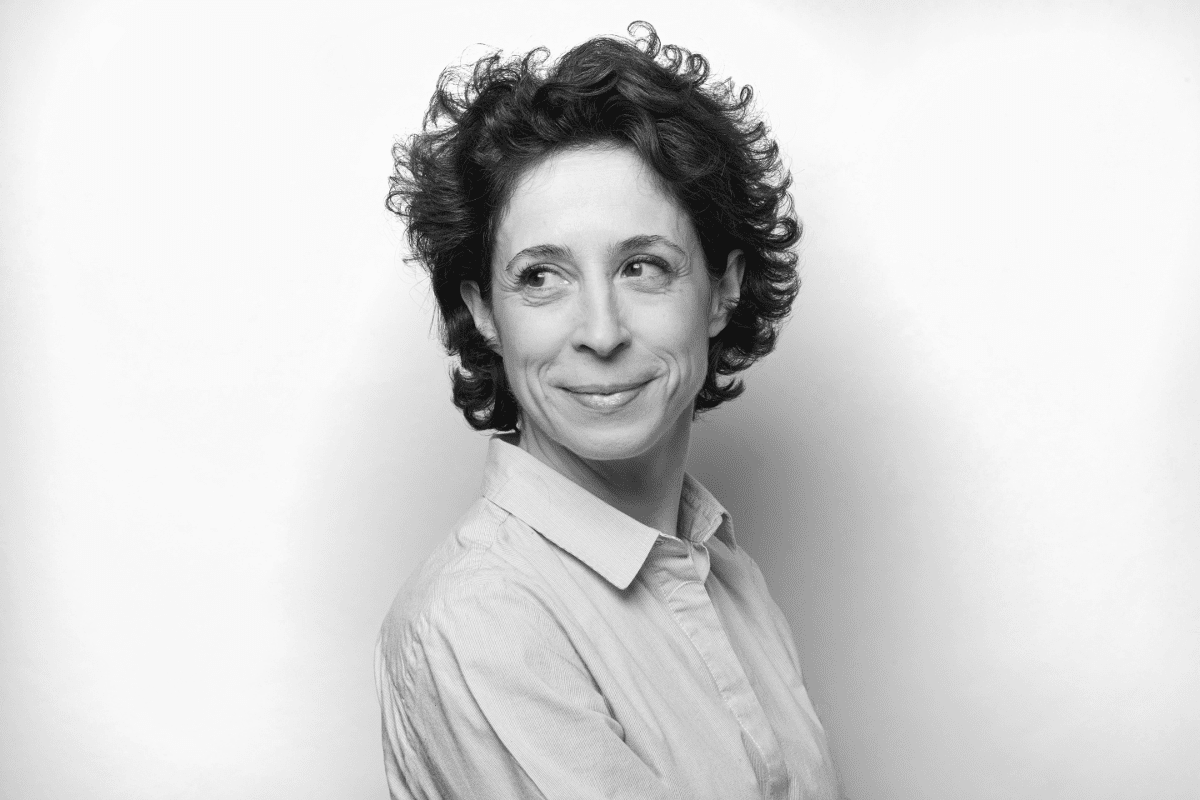 « Our managerial rituals develop a sense of belonging »
How do you retain and motivate your teams?
The loyalty of our teams is achieved mainly through the values ​​of Kiabi.
In terms of wages, we respect our employees, being "in the market" in terms of income (salary + benefits); we therefore monitor trends and adjust according to developments. We offer decent, transparent salaries, paid on time. The advertised salary is the one paid, and it is not divided into fixed and variable parts as in a number of Russian companies.
We work hard to empower our employees and develop their autonomy.
Kiabi is a company where we share a lot of information: we communicate openly about our strategy, our budget, our vision. We also have managerial rituals: regular dialogue and employee interviews with the manager, monthly information meeting with all office staff and online store managers, annual kick-off meeting where Kiabi shares the results of the past year and the major issues for the coming year, information which is then cascaded to all the stores. It is a culture specific to Kiabi which is rather well established. It develops a sense of belonging in our employee who better understands the direction taken by the company and what role he can play in this strategy. He then has a greater desire to follow and participate in the brand's projects.
What partnerships have you relied on for your development?
In Russia, we have chosen to centralize customs clearance and receipt of products in Moscow before redistributing them to stores or to our web customers, which is not the solution chosen in Kiabi's other countries, but that seems to us the solution best suited to the local situation. Our partner is a service provider who provides us with storage space, manages the receipt of products and the preparation of orders for stores and our online customers.
However, our main partner remains our parent company. At Kiabi, everything is managed very centrally: our cash register system, our IT system, our web platform, our emails, our global directory, etc.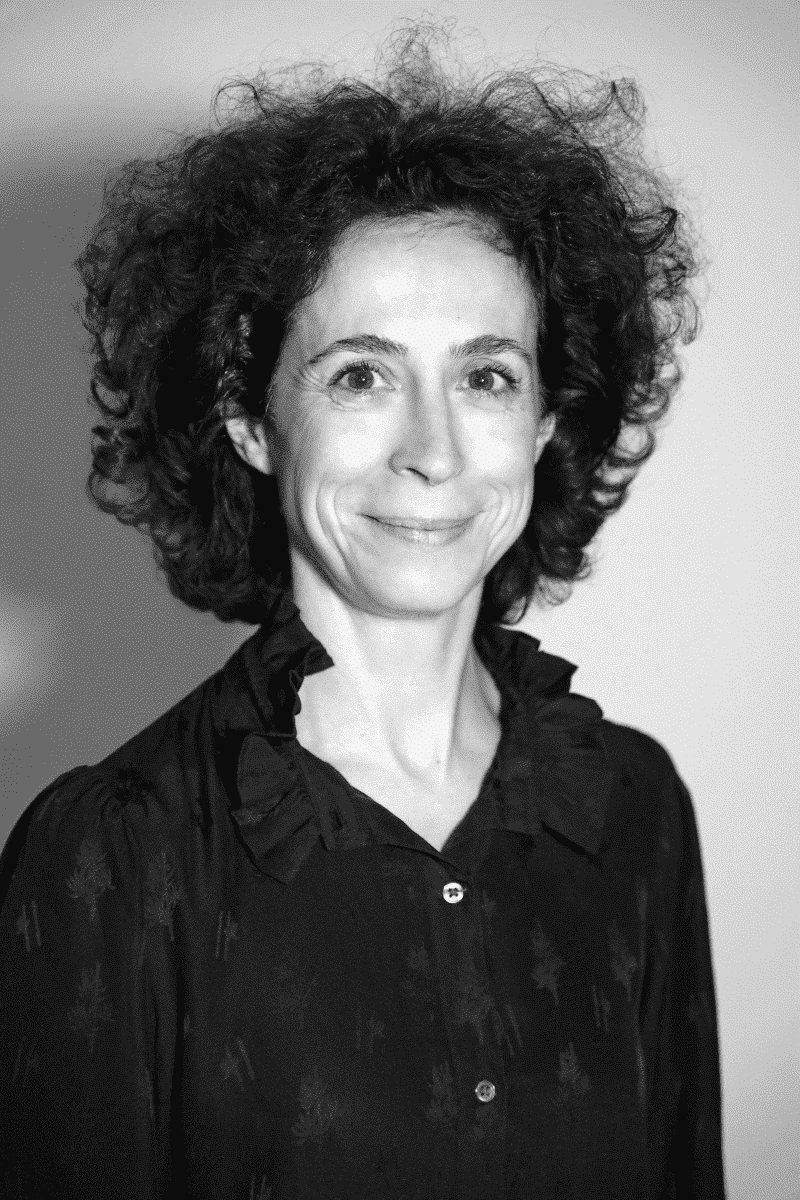 « We still need to find the right franchise format »
Agnès, what is your challenge for tomorrow?
Our main challenge is to diversify our distribution channels. Currently, we are just over 500 employees (450 in stores and 50 in offices), in 18 stores and in 8 cities. We have a website, kiabi.ru, and a mobile application. Despite this, Kiabi remains a little-known brand here. The drop in shopping center traffic, due to the pandemic and global changes in shopping behavior increasingly oriented towards proximity or more digital shopping channels, forces us to find alternative customer flows in order to increase our notoriety and generate additional turnover. We are therefore testing new ideas: we work with the Wildberries marketplace, discounters like Familia and Off Price for the sale of our end of collection; we are discussing with Dietski Mir to be present on their digital marketplace (mainly for our Baby and Maternity products), but also with La Moda for our Fashion products and tomorrow Ozon… We are also testing a Large Sizes corner in the Auchan store in Aviapark .
I am convinced that there is a real market for Kiabi in Russia. We can provide Russian families with quality and affordable products, an asset at a time when their purchasing power is at half mast. Our business model is based on volume, not on margins (which are lower than the market average). We therefore need to increase our presence and be attractive in order to be able to absorb our fixed costs and develop further. Franchising is a good way to achieve this goal. We still have to find the right format, which will be profitable for the franchisee and which will allow us to develop with less investment with partners that we will support in their growth thanks to our know-how.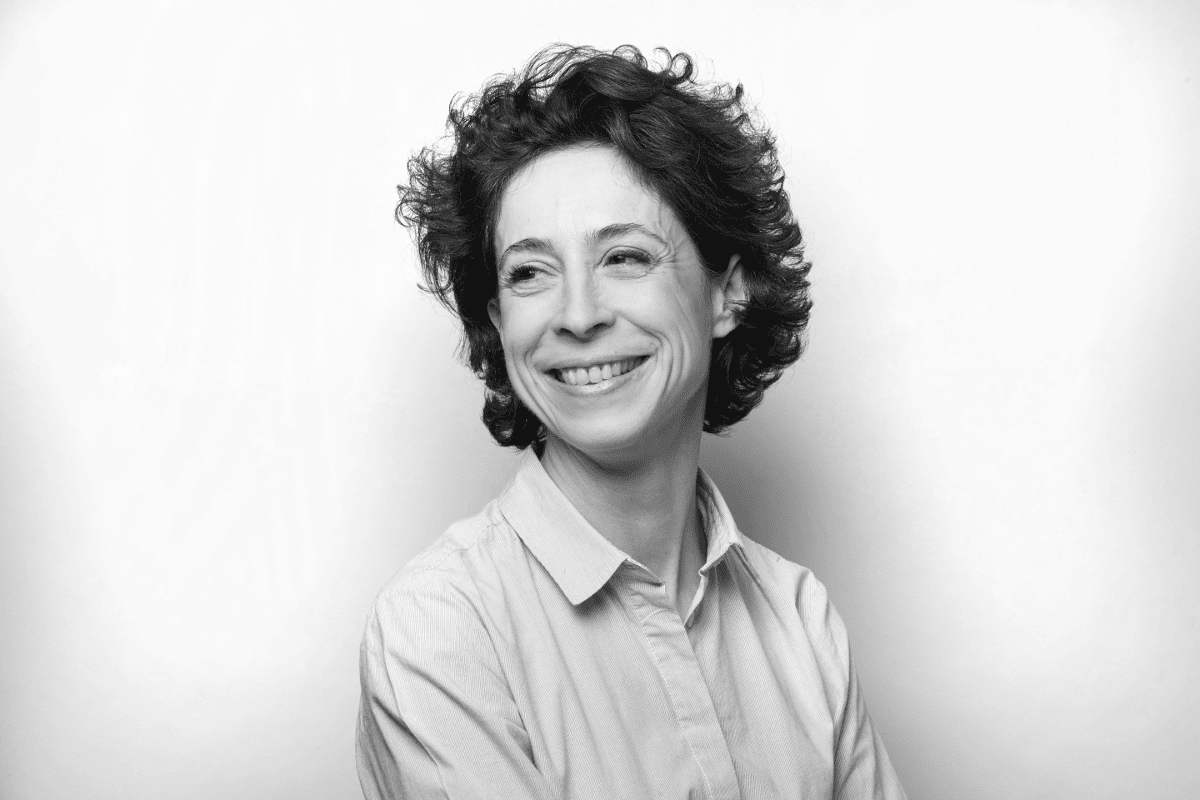 « Position yourself as a partner rather than a conqueror »
To a Frenchman arriving in Russia to take up a position of responsibility or to set up a business, what advice would you give?
To a newcomer, I would first say to TAKE ACCOUNT OF THE SPECIFICITIES OF THE LOCAL MARKET. If I take the example of Kiabi, too many procedures are the replication of what is done in France, mainly for cost issues and because we think that development in Europe can be uniform. Unfortunately this is not the case: it is not possible to develop internationally without taking into account the particularities of each country.
You have to ADAPT TO THE CUSTOMER, starting from their expectations. In Russia, for example, the digital market is much more advanced than in Europe and customer expectations of this online service are different. A Russian customer will not wait 4 days for his delivery and will only pay once the goods have been delivered (whereas in France, payment is almost always made when ordering). We must take these particularities into account to adjust our model.
Of course, you have to RELY ON WHAT THE BRAND PROVIDES, especially when it has a strong image. Kiabi, for example, enters families thanks to the Child-Baby collections, but in Russia the potential for Men's sales is greater than in other countries. Building on our strengths allows us to then develop other strongholds of the brand.
Moreover, RUSSIA IS A COUNTRY WHERE EVERYTHING GOES VERY FAST. The start can be slow (e-commerce, for example, started much later than in other European countries), but once launched, the development can be exponential (e-commerce was still marginal in 2017 then online sales have exploded with growth rates of over 25% per year). So we have to be at least as fast as that. However, in centralized French companies, decision-making is sometimes very slow…
Regarding the teams, I am in favor of AUTONOMY, by giving clear operating rules and precise objectives. It seems essential to me that employees are informed of what is happening in the company and involved in the implementation of the strategy. In Russia, there are extraordinary people: when they have the freedom to take initiatives, they are very creative. We must USE THIS CREATIVITY to overcome obstacles and achieve our common goal together.
Transmitting and bringing know-how is the added value that is expected of someone starting a business in Russia. It is therefore preferable to POSITION YOURSELF AS A PARTNER RATHER THAN A CONQUEROR: sharing rather than imposing. This works with our employees as well as with our business partners, and it allows us to receive as much as we give.
Finally, SPEAK THE LANGUAGE seems essential to me to succeed here.
« Extraordinary people who take the liberty of stepping out of the imposed framework »
In summary, what is doing business in Russia like?
For me, doing business in Russia is inspiring! I attach great importance to freedom and the relationship with people. Russia is the country of all possibilities, with extraordinary people who take the liberty of stepping out of the imposed framework by saying to themselves "what if it were possible to do things differently? ". This freedom to circumvent the established order is a huge lever to launch projects and have faith in this country.
A look at an Executive Coaching session using the CO-CREATiVE Communication® method
Agnès, a word about our exchanges?
I was lucky enough to be able to benefit from coaching offered by my employer. It is a real gift, an opportunity, and an important tool for a leader because it is an accompaniment that allows you to know yourself better and to prune your fears. Thank you Antoine for your very special quality of listening, which makes you want to talk to you! You taught me how to fish instead of giving me a ready-made fish.
Propos recueillis par Antoine Leygonie-Fialko, transcrits et rédigés par Sophie Malac.

ANTOINE LEYGONIE-FIALKO
International Executive Coach and Consultant
Antoine Leygonie-Fialko is an International Executive Coach, ICF certified at PCC level, specializing in supporting international leaders "Towards CLEAR, CALM, CARING and POWERFUL thinking".
He is the founder of the CO-CREATiVE Communication® and the company CADRAN which operates globally. Previously, he managed 7 companies, from start-ups to corporate, in France and internationally (Europe, Asia, America, Africa), in various industries (construction, architecture, internet, HR…).
Today, with more than 2,000 hours of Executive Coaching, he works remotely with international leaders and their teams who want to unleash the power within their singularity in front of strong challenges requiring them to get out of their comfort zone & known mental frameworks.
My latest articles
More about me