International Executive are speaking
Keys to successful business in Russia
Albert Grigoryan, Country Delegate and Head of the Representative Office of ENGIE in Russia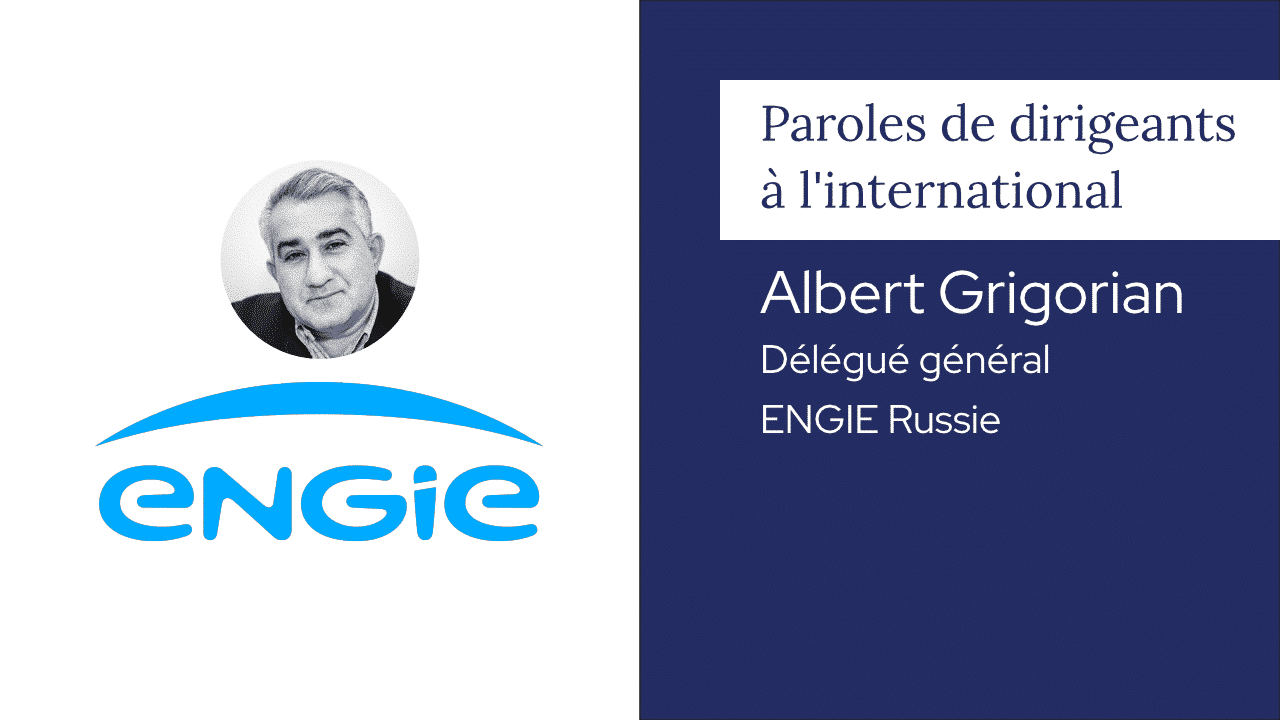 « Once the Russians trust your sincerity and determination, everything moves forward very quickly! »
Albert Grigoryan was born in Armenia when it was still in the Soviet Union. He came to Russia 15 years after having finished his studies in Paris. Since 2012, he is the Country Delegate and Head of the Representative Office of ENGIE in Moscow. The strategic partnership between ENGIE and Gazprom dates back to 1975 and accounts today for 15% of the Franco-Russian trade.
Some facts
2003-2005 : Gaz de France – Project Development Manager in Russia – CIS and Interim Manager of the Russian Contracts – Paris
2005-2012 : Gaz de France (GDF – Suez) Negotiator and Contract manager for Russian gas supplies (Gazprom) – Paris
2012 : ENGIE – General Representative of ENGIE Russia and Ukraine and Head of the Representative Office – Moscow
Since 2018 : French foreign trade advisor
Since 2019 : Board member of the French-Russian Chamber of Commerce and Industry
Mail : albert.grigorian@engie.com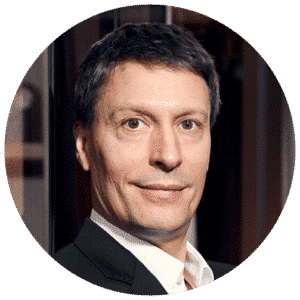 Interview conducted by Antoine Leygonie-Fialko
Open dialogue followed by an Executive Coaching session
using the CO-CREATIVE Communication® method.
I first met Albert Grigoryan three years ago. Right from the start, I was impressed with how history has shaped his life. He tells us today how his life experiences have become his most valuable asset when it comes to working in Russia…
"Working with Russian partners is not a problem"
Albert, what exactly does ENGIE do in Russia?
ENGIE, formerly Gaz de France, is one of the flagships of French industry, a global company specializing in electricity, gas renewables and energy services, which aspires to become a leader in the transition towards zero carbon world.
.
Starting  in 1992, the Group opened a representative office in Moscow. Today, ENGIE employs around 70 people in Russia (including subsidiaries). The office that I manage is like a small embassy, with its own "Consulate" (the administrative department), its "Economic Affairs Department" responsible for monitoring the market and prospecting for business, and a "Chancery" which defends the interests of the group among all its counterparties in Russia. Since ENGIE is a major player in Franco-Russian relations my position involves very important responsibilities.
ENGIE has been purchasing large quantities of gas from Gazprom since 1975, but also nuclear fuel from Rosatom since 1979, which is used in our power plants in Belgium. We hold a 9% stake in the Nord Stream I project and we are financial partners of the Nord Stream II project, which is currently  in progress.
ENGIE also has several subsidiaries in Russia, including ENGIE Cofely Russia which installs heating, ventilation, air conditioning and fire-fighting systems for factories, shopping centers, hotels and other major real estate projects; also ENGIE Refrigeration, a company specialized in energy-efficient industrial refrigeration installations, which are in use in places such as the Kremlin, Domodedovo airport, Gazprom's new Lakhta tower in Saint Petersburg; and finally ENGIE Tractebel, a design bureau which works mainly for the major Russian energy companies and the Ministry of Energy, and which helps drafting of Russian legislation.
What are the next challenges that ENGIE faces here in Russia?
My dream is to expand our current presence as well as the range of activities and services that ENGIE can offer in Russia. As an example, I see a great potential in smart city services:  Moscow has become one of the most modern and connected megacities in the world, and major provincial cities will follow. There are also great potential in energy efficiency services and decentralized generation of electricity and heat for the Russian industry, as well as in renewable energies, like wind and even solar: contrary to what one might think, some Russian regions have great potential! And this is an area where we are leaders in France.
In my quest  to develop the Group's footprint in Russia, the main obstacles I encounter relate to the frequent political, geopolitical, structural and cyclical changes… There are obstacles that are objective and others that are more subjective: some of our colleagues in Paris continue to look at Russia with great apprehension. My job is therefore also to convince the management in Paris to open up more to Russia. From my experience, I think that even in the most difficult situations, there are always solutions. Of course, I am talking about my own observations, and what I say is only a personal opinion.
Albert, you give me the impression that the main obstacles to your development are of an internal nature. Can you elaborate on this?
Honestly, I think that working with Russian partners is not a problem. Once you are willing to listen to your interlocutor, to understand their needs and to identify their problems, it becomes possible to engage a constructive discussion.
I'm going to give you an example. When I was a negotiator for long-term gas contracts, I discovered a trick that allowed us to come up with the best positions: I gladly did the work of a sparring partner. My French colleagues tested on me their arguments, because I knew Russia, Russians, their way of thinking, the internal functioning of Gazprom with my Soviet roots… I asked all kinds of questions in order to anticipate the potential blocking points on the Russian side. Often, it happened that the comrades of Gazprom called me to test their own sales pitch! My goal then was to understand them well, to be constructive and to get them to understand us: thus, there was no misunderstanding between each side and nobody wasted their time during the negotiation meeting. Stereotypes and misunderstandings prevent us from advancing with business relations, so it takes time and effort to overcome them.
Today, I do things the other way round. I look at where, and why things are getting blocked on the French side, in order to improve the situation. Since my arrival in Moscow, I have achieved twice to get management to adopt more ambitious development plans in Russia, but each time the decision was taken, unexpected events came up: the Russian-Ukrainian conflict and a subsequent change in the group's global strategy. Despite all that, I remain optimistic and continue to fight alongside our teams to find opportunities.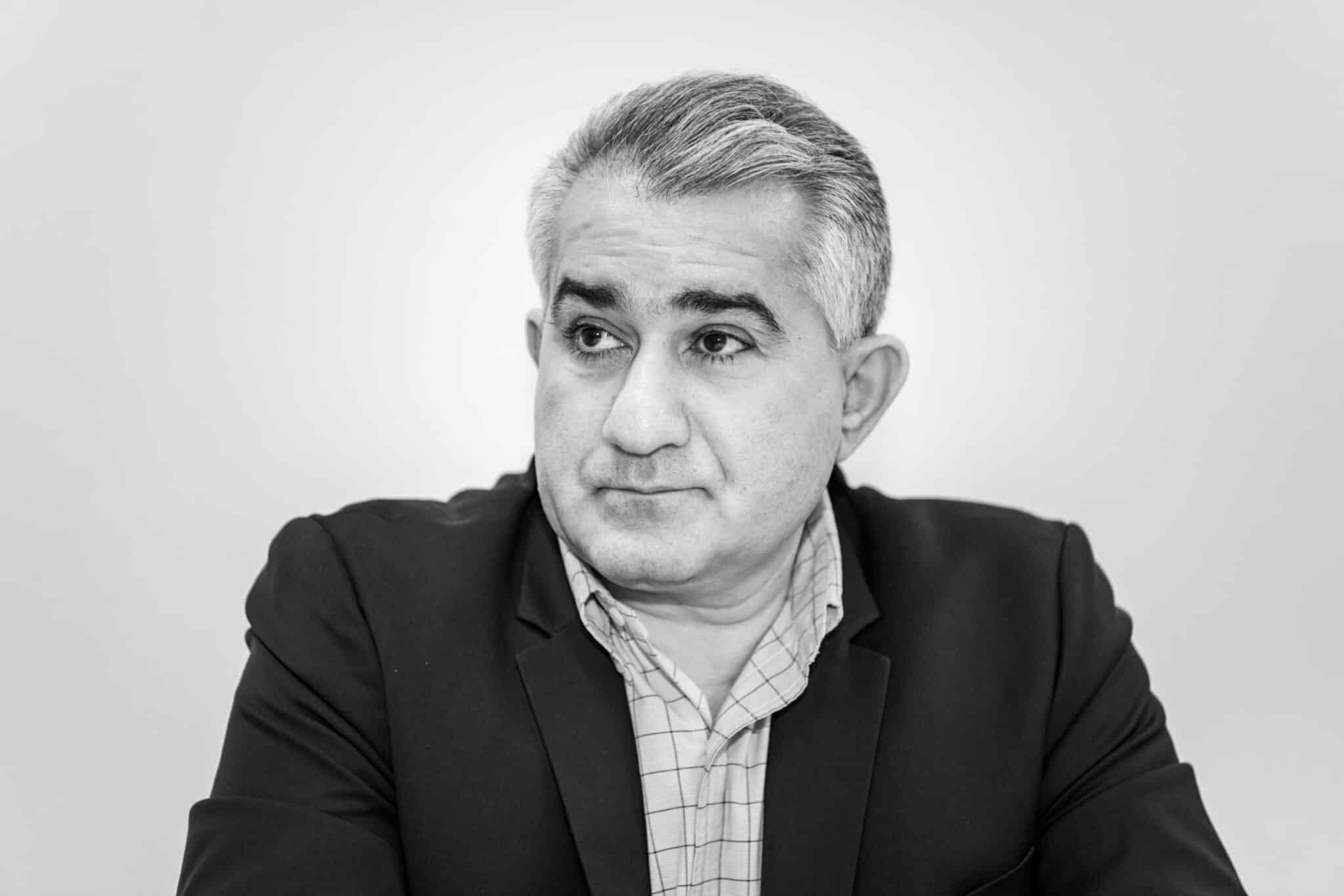 "I was born in the former Soviet Union…"
How did you become Country Delegate and Head of the Representative Office of ENGIE in Russia?
I was born in the former Soviet Union. I'm lucky to have been born and raised in a huge country. I loved the humanities, history, philosophy, psychology and every morning, looking at the map of the USSR, I told myself that I belonged to something big, powerful, magical.
When I was twenty, I witnessed the fall of the Soviet Union. I have gone through extremely difficult times like many other Armenians. The situation was chaotic, with the earthquake, the embargo, the war, the life without electricity and without heating. This experience will accompany me all my life and has strengthened me psychologically and mentally. Nothing can surprise me anymore. Armenians are survivors and I have developed an instinct for survival, which is essential for us.
In the 1990s, the doors of Europe opened and despite the difficulties endured by the country and our generation, everything became possible for those who wanted to work and get by. After graduating from Gladzor University in Yerevan, I got the opportunity in 1997 to go and complete my studies in Paris, and a new life began. Can you imagine? Paris! It was the capital of the world for the young Armenian that I was, who had grown up with French literature and cinema. At the end of my studies, I wrote my dissertation on the energy challenges of the Caspian Sea, which earned me an internship at Gaz de France. This experience proved successful, and I was hired. Fifteen years later, management sent me to Russia as an expatriate with a French passport, to represent one of the largest companies in the world, renamed GDF-Suez and then ENGIE.
During all these years in Paris and then in Moscow, I had to work a lot to gain the trust from both Frenchs and Russians. I sometimes found myself in awkward relationships, where people did not know if I was an Armenian from Russia or a Frenchman of Armenian origin: the fact that I mastered both French and Russian was disconcerting to many.
But it allowed me to observe, to analyse and  strengthened me mentally. Today I have no problem, neither with Russians, nor with Frenchs. Growing up in the Soviet Union helped me to be spontaneous, in Paris as well as in Moscow and beyond.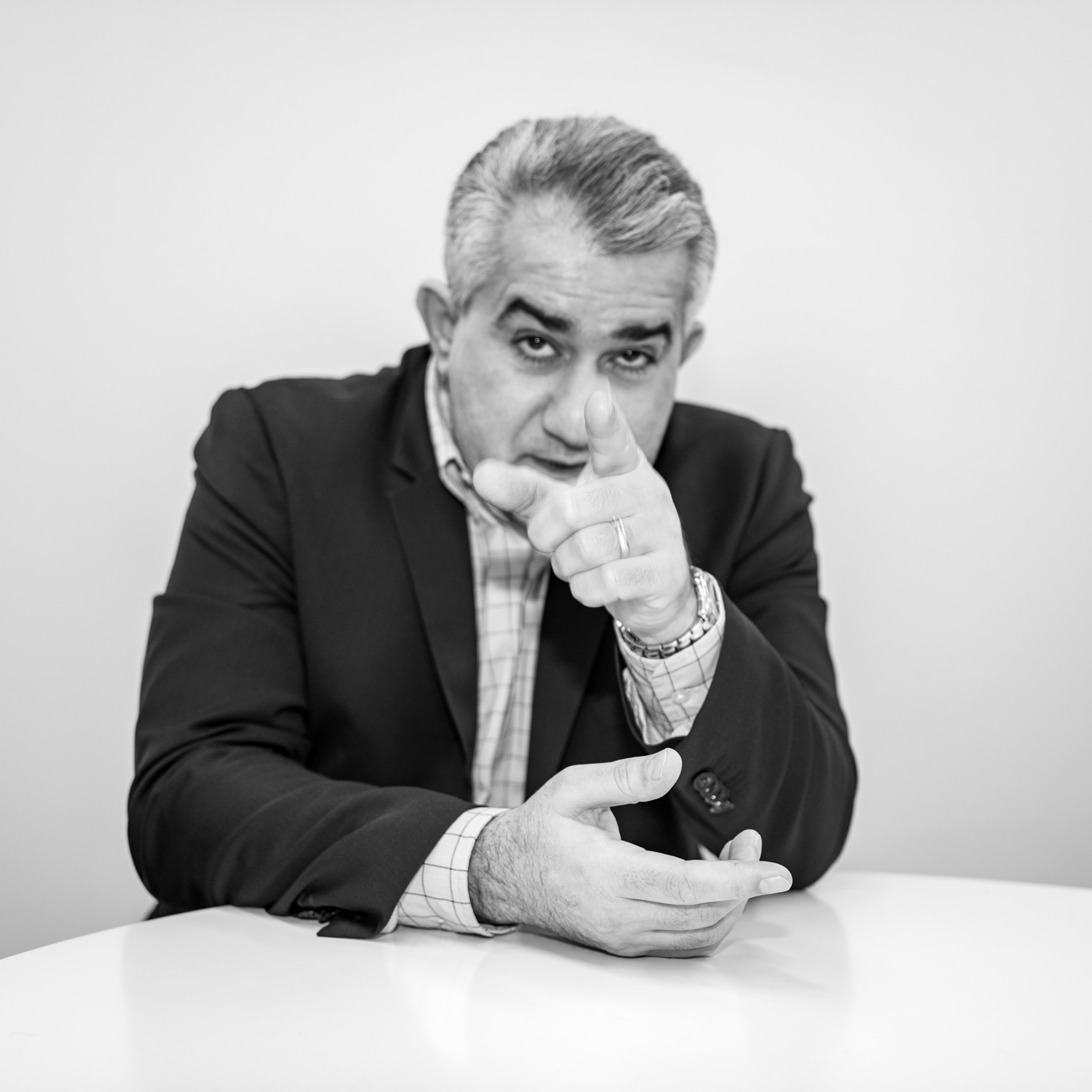 "In Russia, relations must be direct and sincere"
Albert, what advice would you give a Westerner who would like to succeed in Russia?
When you arrive in Russia, the first thing to do is take the time to DISCOVER the COUNTRY, READ the classics to understand the mentality, and LEARN RUSSIAN. I did the exact same thing when I arrived in France. To integrate in Russia you have to learn to WASTE TIME, that is to say, to travel across the country, to spend moments of authenticity with people, to talk about everything and anything, during a meal, around a drink, in the taxi, at the dacha, at the banya. This allows you to discover your interlocutor and to integrate.
SINCERITY is required. Relationships must be honest. You have to give your interlocutor a chance to speak from the heart, and not to promise him the moon. The French tend to politicize everything. I remember the teams were panicked when Gazprom called, it looked to them like the call was coming  from the Kremlin! Retrospectively, it makes me laugh! I talk about it because it is ancient history and fortunately things have changed since! With the Russians, just BE SIMPLE and DIRECT, avoid arguing, while remaining very polite and without being overly refined.
Keep in mind that Russians, Armenians and other ex-Soviets, have been taught that the shortest and most path route from point A to point B is a straight line! Conversely, in France, we tend to overcomplicate things that are sometimes so simple…
At the start of the meeting, if your interlocutor is not ready or if he has a problem, you must begin by LISTENING and trying to UNDERSTAND. If he sees that you are sincere, and even if it is a formal meeting, he himself will be ready to postpone his following meetings he might have already scheduled   to hear you out. He must first understand that you are really interested in him. Honesty creates great relationships and if you lack this attribute, you will come across as an idiot.
At the same time, ETIQUETTE should also be observed. A vice-minister is not put in front to a head of department. You have to be able to CONNECT the RIGHT PEOPLE to the RIGHT LEVEL.
Finally, to succeed in business in Russia, you have to be able to ANTICIPATE events with your eyes and ears wide open to fully understand the situation. Noah did not build his ark after the floods, he built it well before in advance.
In a nutshell?
France and Russia have a lot in common, the colors of their flags for starter. However when it comes to  business, the two countries are quite different: the senses are not mobilized in the same order. The French listen, smell, get down to business, then work and criticize. The Russians listen and speak at length, then once everything is clear, they get down to business and work. Russians can listen to you at length to understand what you say right until the end. Sometimes they can even trick us to know whether we are truly sincere and determined.
Once the Russians trust your sincerity and determination, everything moves very quickly!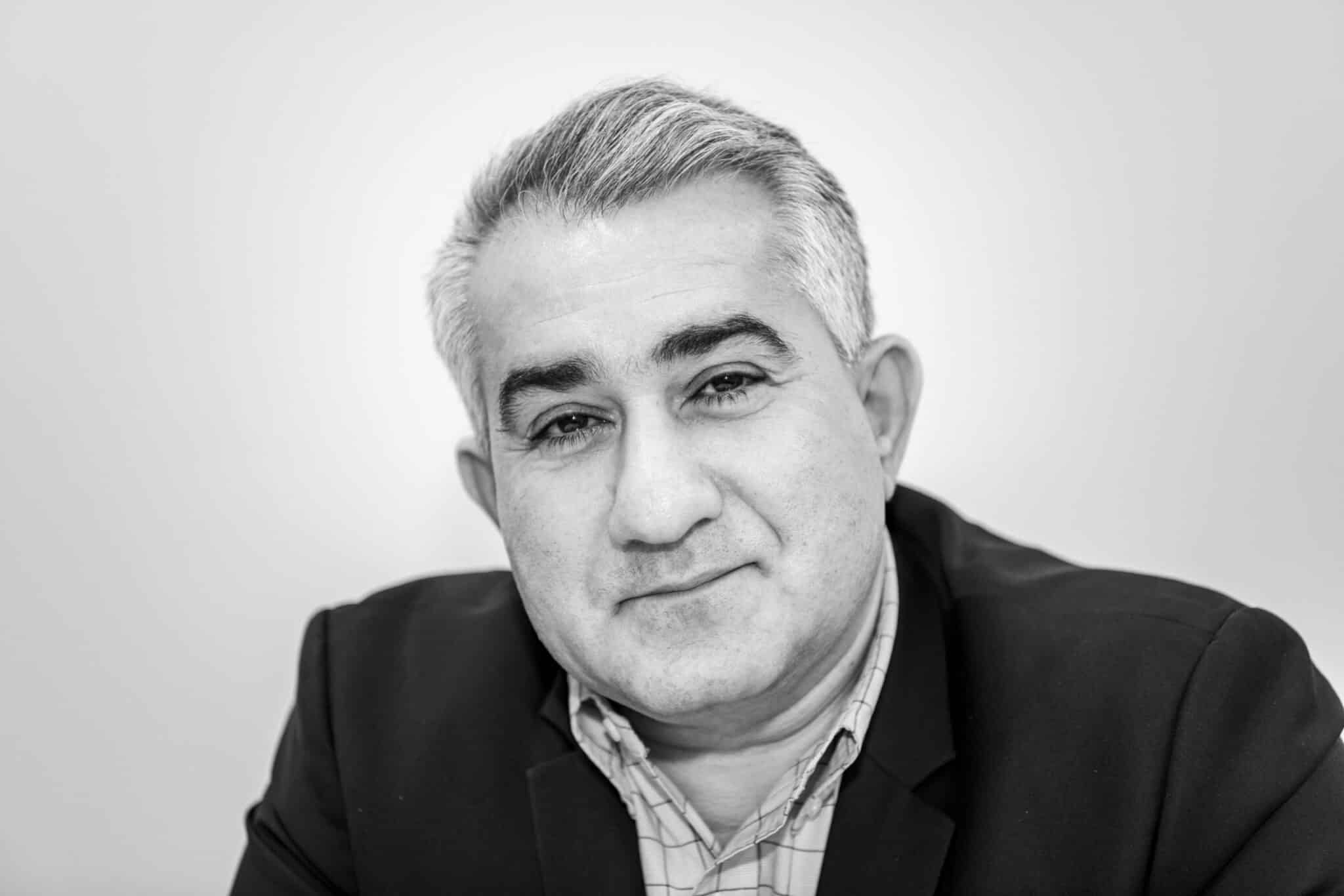 A look back at an Executive Coaching session…
Albert, can you tell us a few words about our Executive Coaching session?
In my opinion, the coach is the one who has the qualities of a second father, who immediately sees your talents, who accompanies you and allows you to see who you really are. In this sense, you are a real coach because you immediately succeeded in creating an atmosphere of trust that allowed me to speak to you openly. Your questions, both direct and respectful, helped me to think and become aware of certain aspects that I did not dare telling myself. Antoine, thank you for this moment that we have spent together…

ANTOINE LEYGONIE-FIALKO
International Executive Coach and Consultant
Antoine Leygonie-Fialko is an International Executive Coach, ICF certified at PCC level, specializing in supporting international leaders "Towards CLEAR, CALM, CARING and POWERFUL thinking".
He is the founder of the CO-CREATiVE Communication® and the company CADRAN which operates globally. Previously, he managed 7 companies, from start-ups to corporate, in France and internationally (Europe, Asia, America, Africa), in various industries (construction, architecture, internet, HR…).
Today, with more than 2,000 hours of Executive Coaching, he works remotely with international leaders and their teams who want to unleash the power within their singularity in front of strong challenges requiring them to get out of their comfort zone & known mental frameworks.
My latest articles
More about me