International Executive are speaking
The keys to international business success
Cyrille Lebedeff, General Director Russia, SAFRAN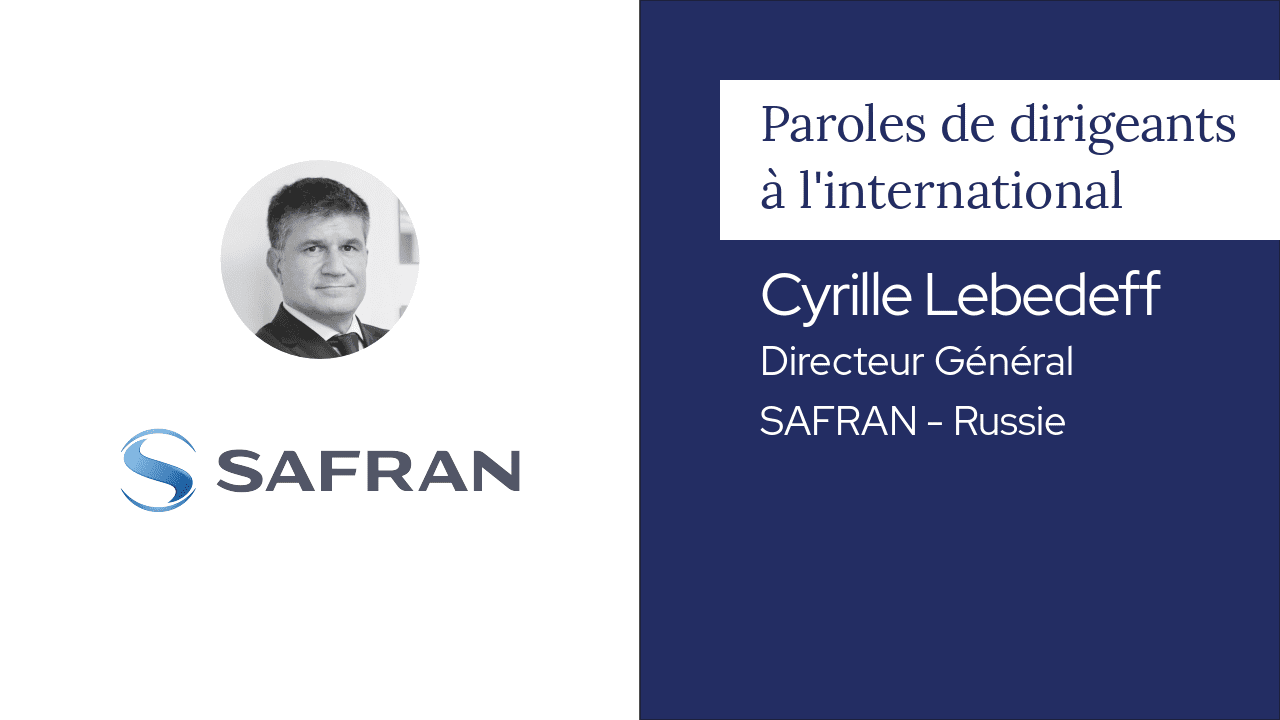 « Russia is like a Russian doll »
The story between Cyrille and Russia is more than professional: it is also personal and familial since his close entourage has long maintained close relations with the country… Between 1989 and 2001, Cyrille made numerous stays in Russia – including 7 years in the capital at the start of his career; he traveled the regions, met the locals and became familiar with Russian culture. After returning there many times during business trips, he moved back to Moscow in 2019 to take over the management of SAFRAN: he measures the changes made in 20 years…
Some facts
2005 : SAGEM Défense Sécurité (today Safran Electronics & Defense) – Export Area Manager
2010 : AIRBUS Defence & Space – Sales Manager (Central Asia)
2013 : AIRBUS DS (Astrium) – Development and Strategy Manager
2017 : ARIANEGROUP – Head of Institutional Relations
2019 : SAFRAN – Managing Director for Russia
Mail :  cyrille.lebedeff@safrangroup.com
Site :   www.safran-group-com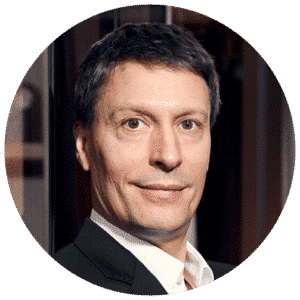 nterview conducted by Antoine Leygonie-Fialko
Open dialogue then Executive Coaching session
according to the CO-CREATiVE Communication® method
I met Cyrille during the first weeks of his installation in Moscow for SAFRAN. I was struck by the strong atavism towards Russia that I felt at the crossroads of his professional, family and cultural career…
« In Russia, the determining criterion is the long-term vision with the customer »
Cyrille, can you describe Safran to us?
Safran is an international high-tech group operating in the fields of aeronautics (propulsion, equipment and interiors), space and defence.
The major aircraft manufacturers, at the forefront of which are Boeing, Airbus and United Aircraft Corporation, rely on Safran for the choice of propulsion system. The engine, like aircraft equipment, is at the heart of our business.
Who are Safran's customers?
Safran has customers all over the world. These customers are divided between major global aircraft manufacturers and airlines from all countries.
More specifically, in Russia, the PowerJet joint venture was created in 2005, between engine manufacturers UEC Saturn and Safran Aircraft Engines, for the development, manufacture and marketing of an engine, the SaM 146. This engine has been powering, since 2009 , the Russian regional commercial aircraft that was the first to be developed and certified after the fall of the Soviet Union: the SSJ-100.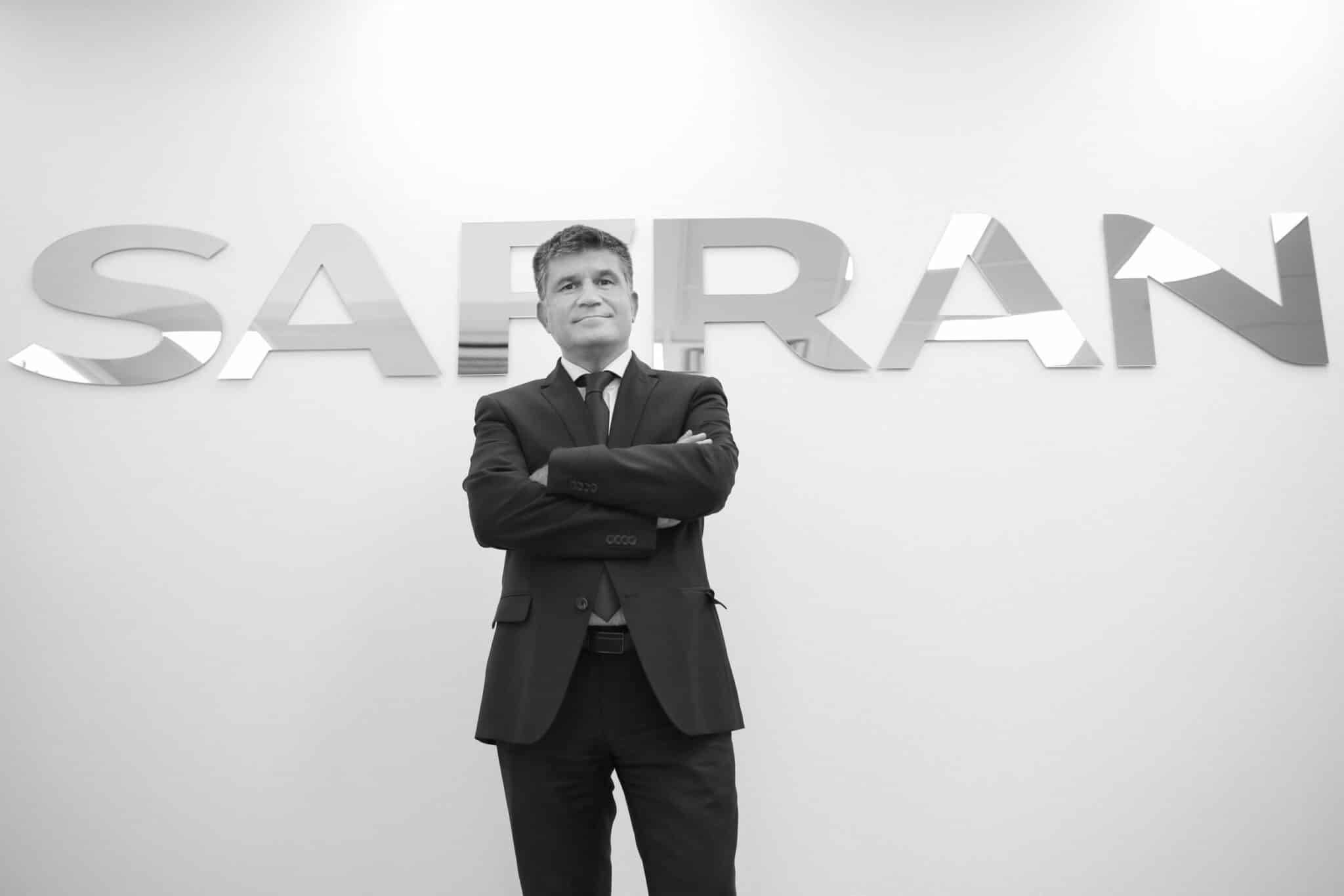 « In Moscow, our vision is long-term, within our walls »
What are the Safran teams in Russia?
In Russia, Safran currently represents 500 direct jobs. These jobs are spread over 4 strategic locations: Rybinsk, Samara, Komsomolsk-on-Amur and of course Moscow.
Moscow is home to Safran's headquarters and employs 110 people. More than half work in an engineering center created jointly with our partner UEC Saturn. Safran is one of the few Western companies to own the offices that house its headquarters and part of its activities, in a historic building right in the center.
« We want to perpetuate the Franco-Russian alliance »
Cyrille, what are your challenges for tomorrow?
Our challenges are multiple. Safran was the first and only company to form a partnership of such magnitude with the Russian aerospace sector.
Safran has been present in Russia for 30 years. It was first the SaM146 engine project in the early 2000s that enabled the company to really establish itself. Then the other activities took off: the design office, the Volgaero factory, after-sales support for our equipment and engines.
To support Russia in its technological influence, we must continue to forge partnerships in order to prepare future aeronautical programs.
For Safran, the challenge is to be part of Russia's future development projects: with our fellow engine manufacturers such as UEC, with UAC (United Aircraft Corporation) and with manufacturers in the sector in Russia. After experiencing success with the SSJ100, we want to continue to move forward together, with the same enthusiasm and continue our commitment to keep the Franco-Russian alliance alive.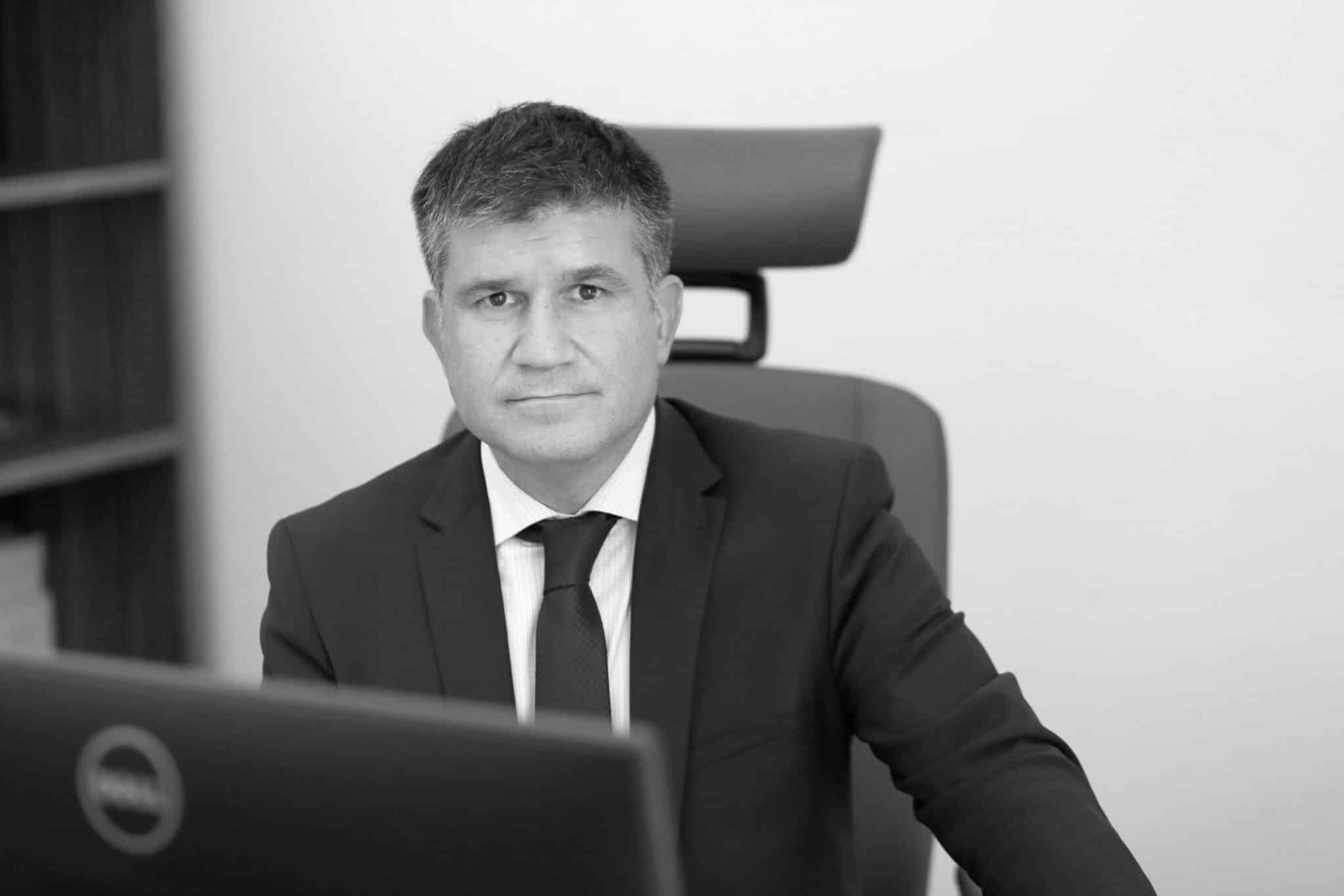 « Communicating about our differences allows us to iron out difficulties »
To a newcomer who would like to start a business in Russia, what advice would you give?
You have to come to Russia WITH AN OPEN AND CURIOUS MIND, knowing that it will not be an easy adventure at the start. WELL OBSERVING TO UNDERSTAND how things work in Russia makes it possible to better tame the disparities between our two countries. COMMUNICATING ABOUT OUR DIFFERENCES in functioning thus makes it possible to iron out the difficulties.
UNDERSTANDING THE PROBLEMS encountered by our Russian partners is one of the keys to the success of this cooperation. We may have the same questions as them for the technological aspects but, in terms of export influence, for example, our private Western companies have a very different experience from Russian companies which are more managed at state level. A considerable effort must then be made to decipher the content of the exchanges and understand the underlying needs and interests that they express.
What advice would you give to a newcomer looking for advice or information before starting a business in Russia?
To someone who wants to do business in Russia, my first advice would be to turn to other French people who have experience of Russia. This would allow him to get a first idea of the country.
It is also possible to rely on certain specialists in Russia, such as the Chambers of Commerce, which are very useful and very active relays.
However, to go further, the best way to truly approach Russian culture is to get to know the Russians, listen to them, read the local press and understand through the Russian media the economic, technological and cultural issues. or radiation.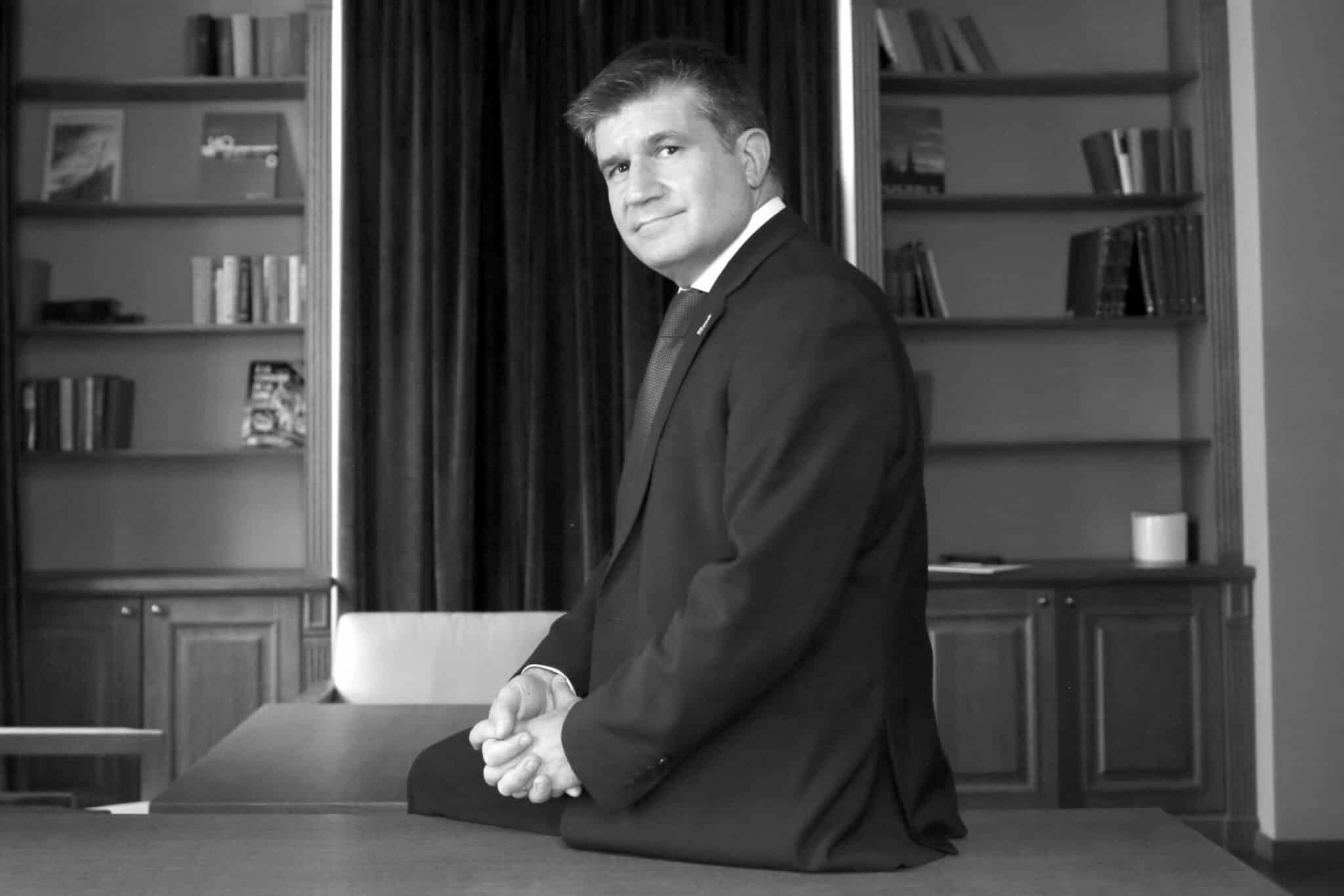 « We must not stop at the image that the media convey of Russia »
Business in Russia, in a nutshell ?
We should certainly not stop at the image that the media convey of Russia. Most Europeans who have recently arrived are very pleasantly surprised by the quality of the infrastructure and the organization, by the welcome and kindness of Muscovites towards them.
Russia is like a Russian doll: you have to open the first, then the second, the third and the following, to see what is really inside. Along the way, there will sometimes be disconcerting encounters but above all great finds. And the last little doll will be the heart: the reason that will make you love Russia and stay there!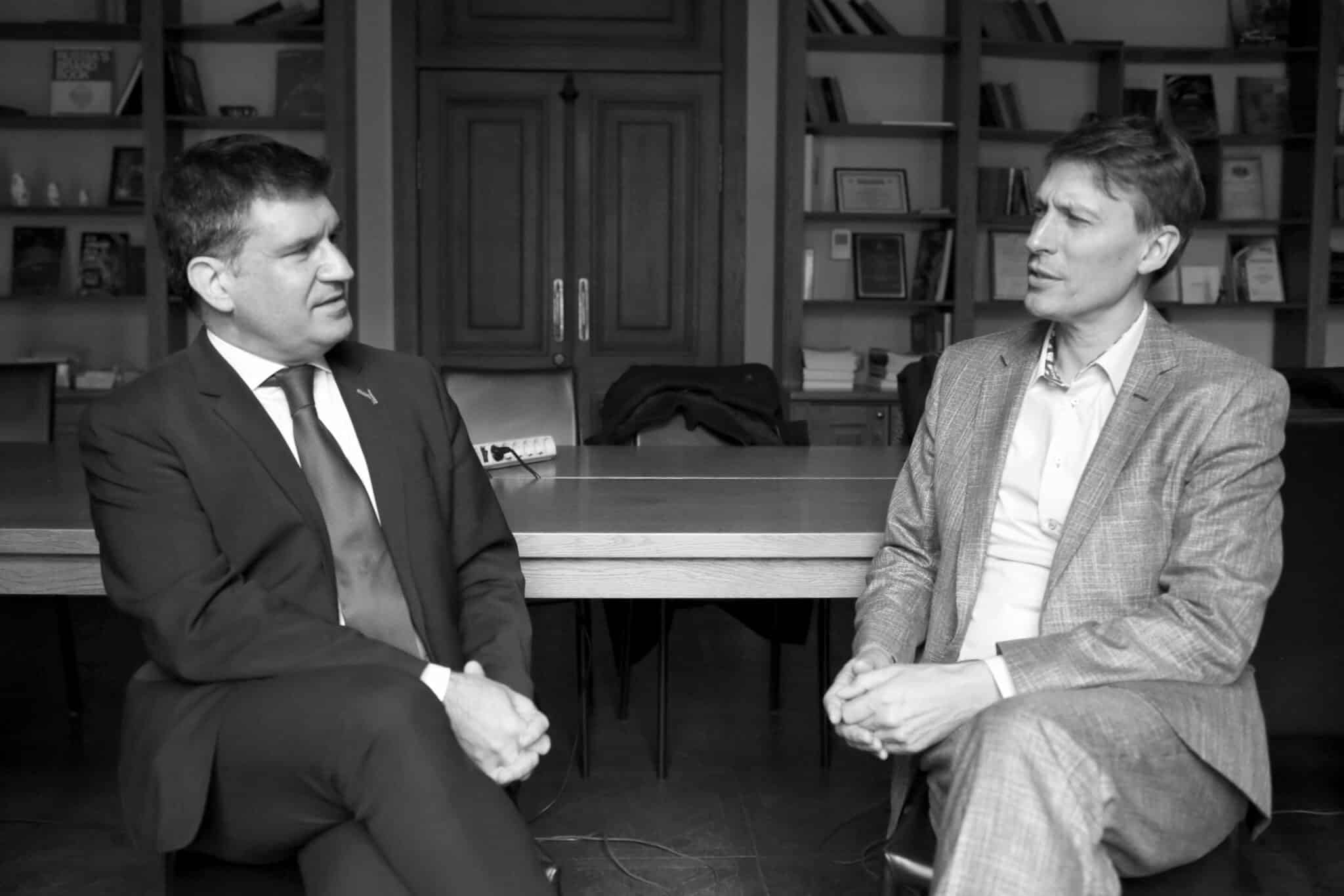 A look at an Executive Coaching session using the CO-CREATiVE Communication® method
Cyrille, a word about our Executive Coaching session?
This coaching was an enlightening moment. You have an ability to analyze problems and then ask the right questions. You have put your know-how at the service of my problem. We feel that your method is based on many years of experience!
Propos recueillis par Antoine Leygonie-Fialko, transcrits et co-rédigés par Sophie Malac, illustrés par les photographies d'Isabelle Touyarou, dans les locaux de Safran à Moscou.

ANTOINE LEYGONIE-FIALKO
International Executive Coach and Consultant
Antoine Leygonie-Fialko is an International Executive Coach, ICF certified at PCC level, specializing in supporting international leaders "Towards CLEAR, CALM, CARING and POWERFUL thinking".
He is the founder of the CO-CREATiVE Communication® and the company CADRAN which operates globally. Previously, he managed 7 companies, from start-ups to corporate, in France and internationally (Europe, Asia, America, Africa), in various industries (construction, architecture, internet, HR…).
Today, with more than 2,000 hours of Executive Coaching, he works remotely with international leaders and their teams who want to unleash the power within their singularity in front of strong challenges requiring them to get out of their comfort zone & known mental frameworks.
My latest articles
More about me