International Executive are speaking
The keys to international business success
Emmanuel Bisi, General Manager, Expandys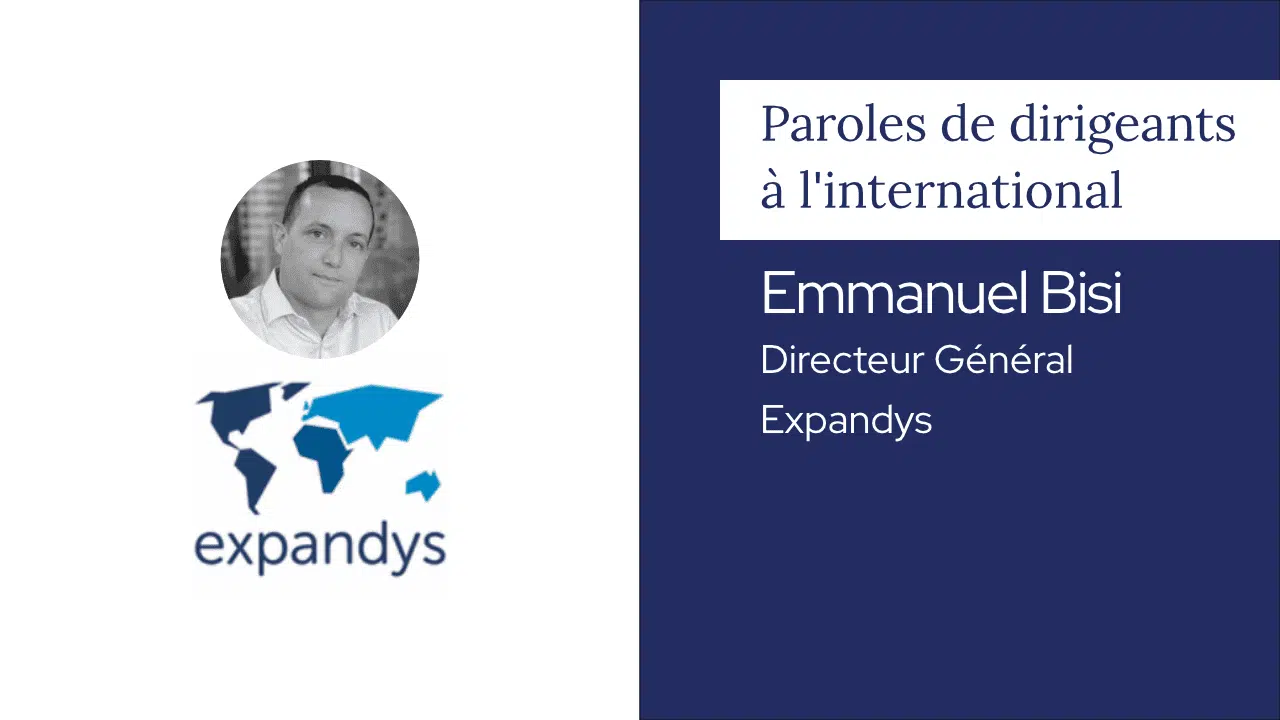 "I am guided by my passion for the international"
Based in Australia, Emmanuel Bisi sees himself as a citizen of the world. He has indeed lived and worked on three continents, in France, the United Kingdom, India and Australia and does business in more than 25 countries. He founded and today runs the company Expandys.
Some facts:
2010 : Foundation of the company Expandys, in London, a consulting, support and international representation company.
2014 : Creation of the 2nd entity of Expandys, in Bangalore with a focus on the Indian subcontinent.
2015 : Co-founder and Member of the management committee of Globallians, a network of independent companies with expertise in international support and specialized by country.
2018 : Creation of the 3rd structure of Expandys, in Sydney, with a focus on the ANZ region.
2020 : Country Delegate – Australia – OSCI – International Entrepreneurs
E-mail:   ebisi@expandys.com
Website:    https://www.expandys.com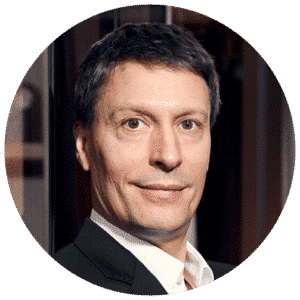 Interview conducted by Antoine Leygonie-Fialko
Open dialogue then Executive Coaching session
according to the CO-CREATiVE Communication® method

I met Emmanuel through the LinkedIn platform and we decided to meet on video. I was immediately marked by his dynamism and his entrepreneurial spirit abroad which he puts at the service of his clients …
"We support our clients at all stages of their international development"
Emmanuel, what is the business of Expandys?
Expandys is an international support company whose mission is to help companies gain market share abroad. Our structure is on a human scale with around twenty employees. I am also the co-founder of Globallians, of which Expandys is a part, which now has 27 offices around the world, which allows us to cover 70 countries with around 450 employees. We have successfully supported more than 8,500 clients around the world. We work with various industries (agri-food, consumer products, Pharma, IT, etc.) and our clients range from start-ups that have just raised a few million euros to clients that make a few hundred million euros or exceed one billion euros in turnover.
Concretely, what are the solutions that you bring to your customers?
We act for our clients at 3 key stages of their international expansion projects. In the upstream phases, for example by offering market studies to help our customers understand before deciding. We then offer development-related services, with a very ground-based DNA, such as the identification of an importer-distributor, the approach of large-scale retail buyers to do product referencing, help in the management of key accounts. or to local business developers to find new customers. Finally, we work on the structuring or investment aspect, with the creation and management of subsidiaries, or the identification of partners for joint ventures or the search for targets in the context of external growth.
What are the keys to success in your industry?
Our success is based on a triptych approach: first and foremost we offer our customers country expertise, but we combine this offer by supplementing with business expertise and industry expertise. As part of a commercial audit for example, we will set up a team made up of a French expert, in the country concerned and expert in its territory, able to understand the needs of our client and to structure the intervention of " a local expert specializing in the field of activity, and whose business expertise is the commercial approach.
Among your customers, what is the proportion of French customers?
At Expandys we help our clients, 60% French-speaking, to expand to Australia, India and the United Kingdom. We have customers from Germany, Spain, Canada, China and India. Within Globallians, the managers are all French or at least French-speaking, with all local teams, often bicultural and multilingual. Our clients seek to rely on locals who know the customs, culture and networks.
Can you tell me what Globallians are?
Globallians is a network of specialized and qualified players, driven by the same ethics, by the same level of requirements, with very strong business and sector skills. We all have a great ability to collaborate and listen to all projects of an international dimension. We are all accredited and / or audited by official bodies (states, regions, banks, CCI). At Globallians, each company is independent and specialized by country. It is the boss of each of these structures in the country who speaks, himself bringing added value to the projects. When a client works with us, it is really an entrepreneur talking to an entrepreneur, integrating this pragmatic approach and this concern for the notion of return on investment. This is what our customers appreciate. Ultimately the best way to explain Expandys in Globallians is to compare airline alliances like Air France within Sky Team. If I "travel" on Expandys, I can continue my international day with the other Globallians members while maintaining the same level of quality standards and the same level of professionalism.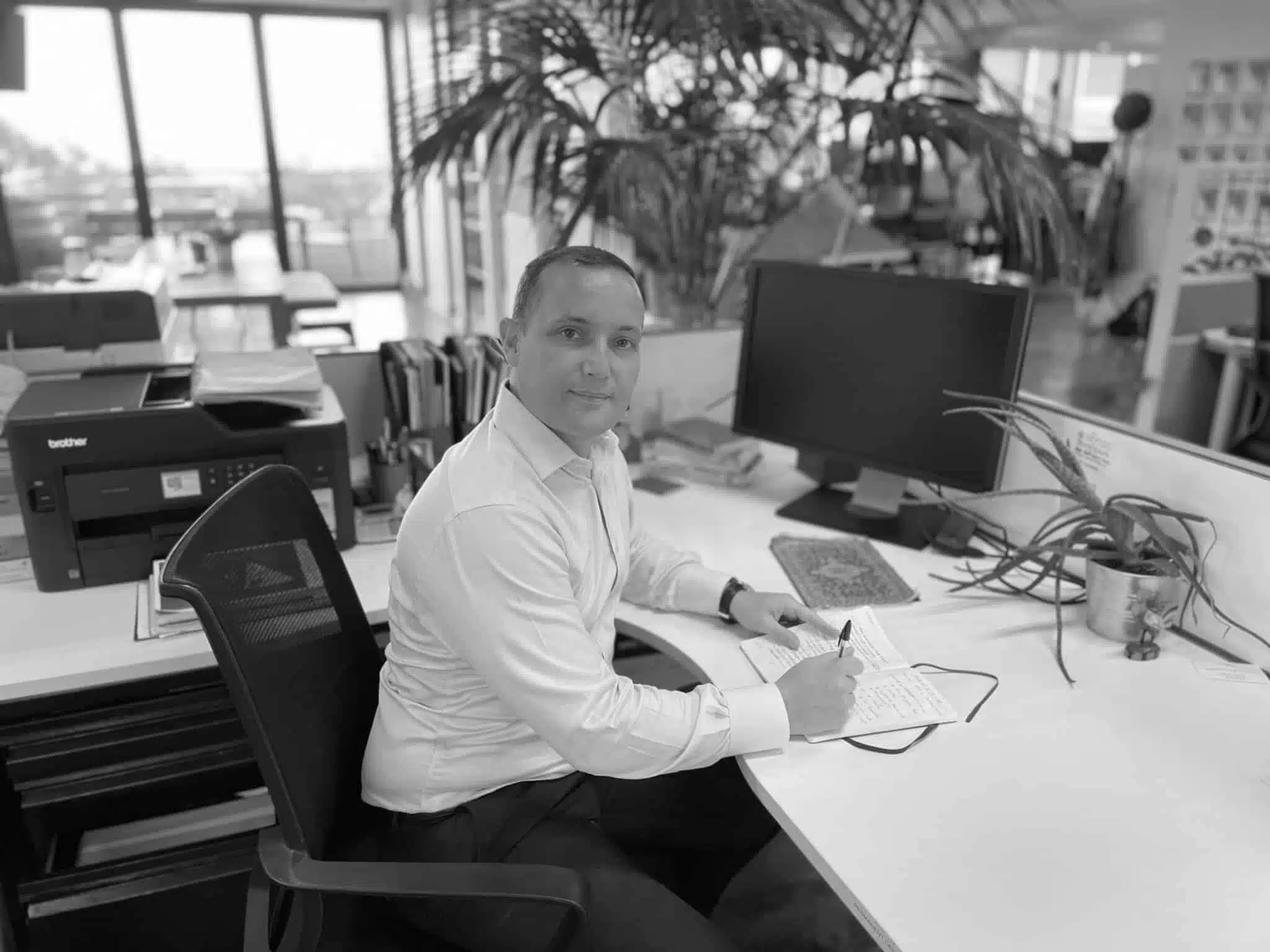 Who are your competitors?
We have more partners than competitors. In our ecosystem, there are several national operators such as Business France but also all of its cousins: AWEX for Wallonia, Maroc Export, Tunisia Export, DIT for England to name a few. Chambers of commerce also play a role in supporting businesses. We are complementary with these public actors. BPI France is also a structure of excellence that works upstream to finance projects with an international dimension. There are also integrated operators with a global dimension such as Altios and Salveo. Often, clients who choose us do not wish to rely on a single entity that offers them a globalized solution, but they prefer to be supported by true specialists in each market, with strong local expertise.
Emmanuel, tell us how you made your team loyal?
A CEO, like me, has three major responsibilities. He must first have a vision and share it with his team. Then he must have good management of finances and in particular of cash flow. Finally, he must know how to surround himself with talented people, as Henri Ford said, without being afraid of recruiting employees who are smarter than him. The art of success is knowing how to surround yourself with the best. This is true for Expandys as well as for Globallians. Finally, I would say that, like me, our teams are all guided by a passion for the international market. People who share a common passion and common values come together and enjoy working together.
What are your challenges for the future?
The OSCI, the French federation of international trade companies, is very dynamic on these subjects to help us prepare for the future. There is also a major think tank, La Fabrique de Export, which very recently published a manifesto for a renewal of French exports, which summarizes the challenges for the future of international trade. In addition, I think that a revolution has taken place in many sectors in terms of market place with the digitization of professions. Everyone is concerned by this development, which must be anticipated by preparing for the future. In many industries, e-commerce accounted for 2, 3 or even 5% of turnover. Now digital sales channels can represent up to 20% market share, or even more. In addition, we note a transfer of export approaches towards the internationalization of companies. Today, as traveling has become very complicated, companies are setting up much faster than before, relying on local teams. We are here to facilitate these creations of structures and their management.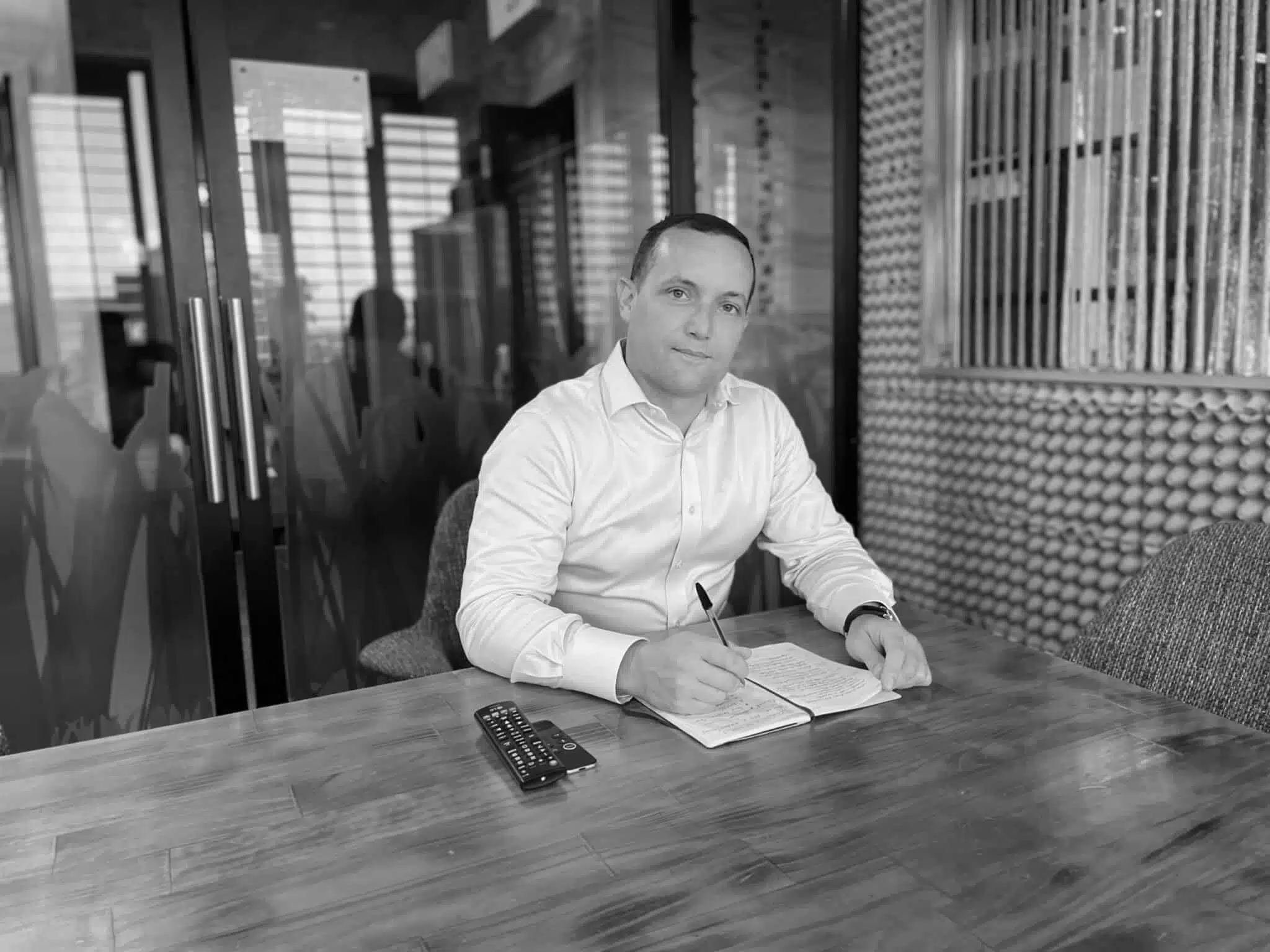 "The young generation of" French entrepreneurs living abroad "is changing"
What would you say to a newcomer who wants to settle in Australia?
When you want to settle abroad and even more in Australia, it is essential to think of LIGHT STRUCTURES in terms of fixed costs. Today there are many ways to host a branch instead of having your own premises. It is also useful to study the PORTAGE SALARIAL services, which avoids recruiting at the start, when there is a lack of visibility. This flexibility makes it possible to size a sales team according to its volume of activity. It is interesting to also rely on local contractors, to have a part-time expert on your team. Indeed, in Asian and Anglo-Saxon countries, the use of contracting is very widespread. This makes it possible to control costs while having strong expertise. Finally, my last tip is to MULTIPLY YOUR NETWORKING and gravitate in different circles, different clubs and sharing networks. This is crucial internationally. Unfortunately, we are not the first in the world in terms of the diaspora and community support. Fortunately, the younger generation of "French Entrepreneurs Abroad" is changing. It follows more Anglo-Saxon models of communication and sharing. Today, there are meet-ups, networks like FrenchFounders which are very powerful platforms, which make it possible to help each other internationally.
What would you say to a young person who is looking for his start-up country internationally?
I think you have to be flexible and open-minded in your approach. Tomorrow he may be required to work in France, Russia, Australia. Often the young people I meet tell me that they are aiming for the world. But a career is not all about choice. It is also about seizing opportunities. We intellectualize too much the notion of course but our choices are often determined by the personal side. For my part, I went to Australia because I met an Australian. There are also stories of friendship, partnership, career opportunity but also love at first sight … It is essential to choose the area of the world that suits you best, but sometimes it is not you who choose the country, the country chooses you!
Look at an Executive Coaching session using the CO-CREATiVE Communication® method
Emmanuel, a word about our Executive Coaching session?
This coaching was powerful. In a very short period of time, we broached deep themes. My coach has a very strong ability to listen while being sincere and authentic. A coach can really unlock things professionally and personally when questioning very strong. The goal of coaching is not the rise in competence, it is introspection to progress and be a better version of yourself!

ANTOINE LEYGONIE-FIALKO
International Executive Coach and Consultant
Antoine Leygonie-Fialko is an International Executive Coach, ICF certified at PCC level, specializing in supporting international leaders "Towards CLEAR, CALM, CARING and POWERFUL thinking".
He is the founder of the CO-CREATiVE Communication® and the company CADRAN which operates globally. Previously, he managed 7 companies, from start-ups to corporate, in France and internationally (Europe, Asia, America, Africa), in various industries (construction, architecture, internet, HR…).
Today, with more than 2,000 hours of Executive Coaching, he works remotely with international leaders and their teams who want to unleash the power within their singularity in front of strong challenges requiring them to get out of their comfort zone & known mental frameworks.
My latest articles
More about me