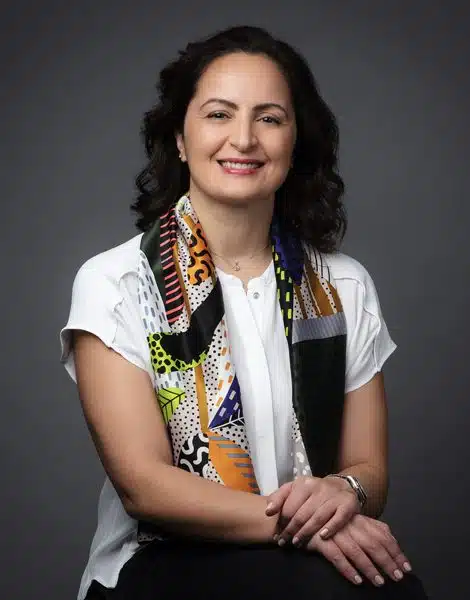 Women Leadership Executive Coach
Management and organization consultant for global "Fortune 500" companies
Triple nationality: France – Morocco – United States
Polyglot: English, Arabic, French, Italian, Spanish
Multi-expatriation : New York, Lausanne, Milan, Paris
My Services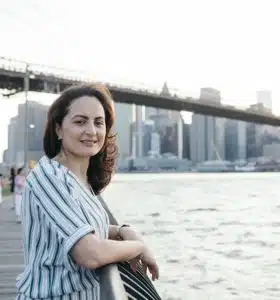 I am part of a process of excellence to combine potential and humanity
My vision I imagine a world where leaders find themselves in their deepest essence while achieving higher levels of excellence, impact and contribution.
My mission and my beliefs I support leaders, decision-makers and high potentials in their desire to cultivate an authentic presence, build a unifying vision, lead inclusively, showcase their talents and skills, successfully drive transformation and increase collective performance.
I am accomplished in coaching to support leaders in resolving their challenges and in taking advantage of environments of complex and constantly evolving change to catalyze collective and individual transformation.
YESTERDAY

Born in Fez, Morocco, I moved to Paris, France at the age of 18 to attend ESSEC. I started my career as a management consultant at Accenture, where I led large-scale organizational transformations for multinational companies in the financial services, consumer goods and healthcare sectors. I took root in New York in 2007 after having lived in Paris, Lausanne and Milan.
TODAY

I help individuals, teams and international organizations grow, rather than shrink, in the face of complex change. With over twenty years of professional experience leading successful teams in multinational and global companies, I have an unrivaled repertoire in strategic consulting, organizational transformation, change management and coaching, which I associated with my eclectic life experience.
TOMORROW

I want coaching with me to produce leaders who make bold commitments and act with skill to create the results they care about. I champion the constant expansion of my clients in terms of their external achievement, their resilience and presence as leaders, and their ability to grow and connect. In other words, I am a coach who seeks excellence in people.
" Ghita is an excellent coach who helped me recognize and develop tools to deal with some of my challenges as an entrepreneur. From understanding my relationship with time to finding specific ways to prioritize so I don't burn out, Ghita was able to help me understand my work habits and how to use them. to create a more balanced and fulfilled life. I recommend Ghita to any entrepreneur or founder looking to grow without burning out or getting overwhelmed and wanting to create a greater connection with themselves and others. "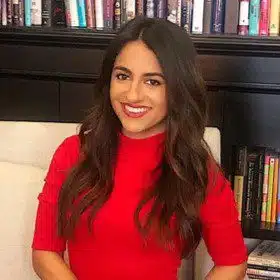 Shermin Lakha
Managing Attorney & CEO - LVLUP Legal
"Ghita is a coach of great wisdom, warm and deeply intuitive. She fully understands the challenges of being an expat in the United States, both personally and professionally. As a coach, she focuses on deep-rooted beliefs and behaviors that bother and hold you back, and offers practical advice.
We've just started working together and I'm already seeing results. More importantly, I feel completely understood for the first time since leaving Europe for the United States a year ago.
I only regret not having found her sooner!"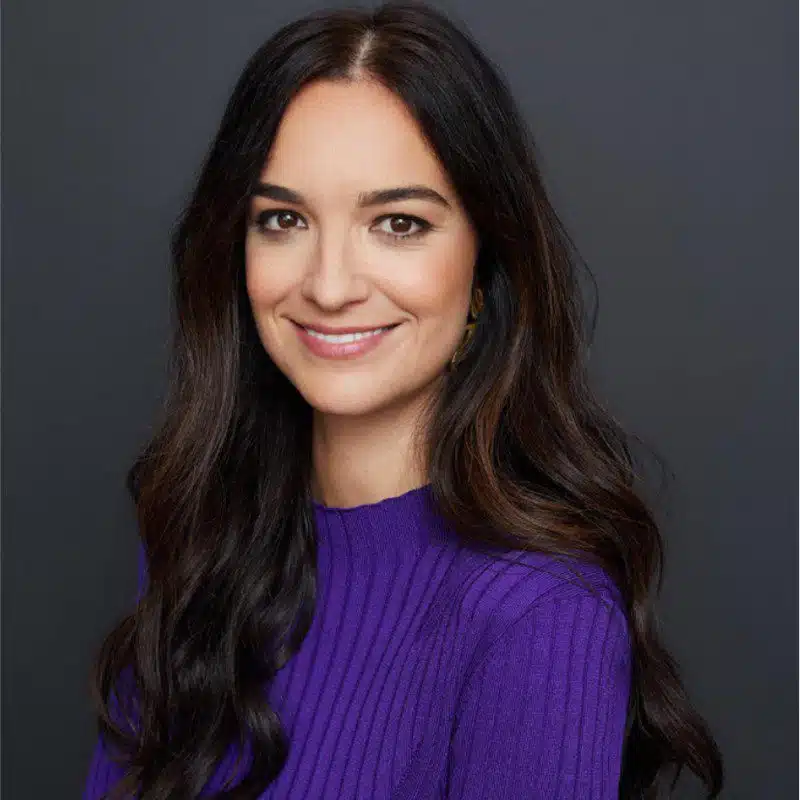 Raquel Rojo Calderón
Founder & CEO - Innata Style
"I had a remarkable experience working with Ghita. I am a multipreneur and a mom, juggling competing priorities and commitments. I've worked with other business coaches in the past, but Ghita was on another level. I use Ghita's tools daily in my business and in my life. She has helped me streamline systems and processes, achieve more success AND better integrate my professional and personal life. I have the pleasure of being a mother and a business owner. I highly recommend Ghita!"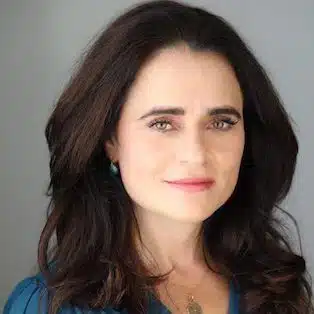 Concetta Raz
Founder/CEO - Upward On
"I met Ghita shortly after moving from France to New York. Ghita is an amazing coach and helped me during the transition period. During our collaboration, I managed to land a job in the hospitality sector and develop an entrepreneurial project in the field of sustainable accommodation. Ghita helped me gain clarity, confidence and develop my strengths. I also became aware of my limiting beliefs that were preventing me from moving forward and causing me stress and fatigue. I now take advantage of my experience abroad and Ghita has become a trusted friend. I recommend Ghita to any expat or entrepreneur who is learning to navigate a new culture and wants to succeed in this business."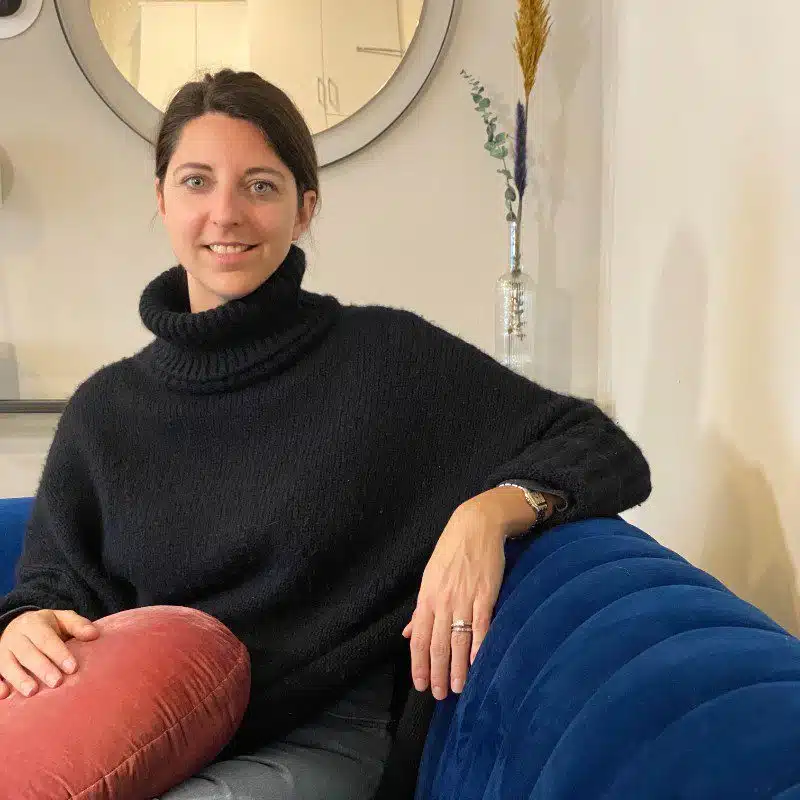 Melissa Dorange
Managing Director - Mason Lofts
This life path has allowed me to develop multi-sector expertise in the large-scale transformation of world leaders.
2018 / …
Global Success Coach & Consultant — New York & World
affiliated with CHIEF – network of 5000+ women leaders
2015 / 2018
Director, Management Consulting and Organizations – PwC – New York
Transformation and digitalization programs for global leaders in the financial sector
2011 / 2015
Directrice Amérique du Nord – Invest in Morocco – New York
Développement de programmes d'investissements internationaux dans les secteurs automobile et aéronautique
2001 / 2011
Manager, Management and Technology Consulting – Accenture – New York, Milan, Lausanne, Paris
Finance transformation programs for global leaders in finance, consumer goods and healthcare