International Executive are speaking
The keys to business success in Russia
Marc Tempez, Directeur Général, Zentrum Certification Russia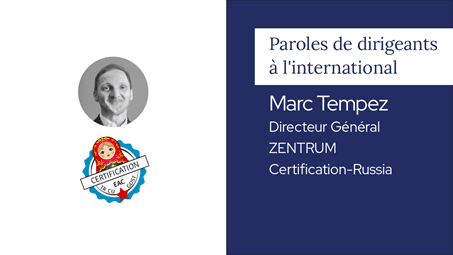 "In Russia, there are always solutions"
While chatting with a former schoolmate, Marc realized that foreign companies were having difficulty getting their products certified in Russia. Naturally curious and daring, he saw this as an opportunity to be exploited. In 2019, with his friend and future partner, he took over Zentrum to create Zentrum | Certification-Russia.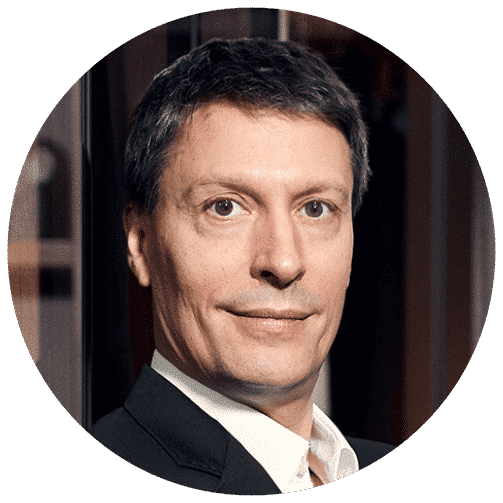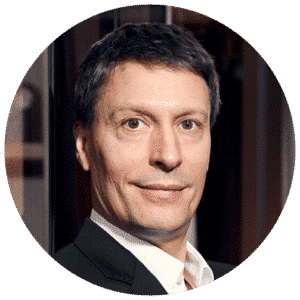 Interview conducted by Antoine Leygonie-Fialko
Open dialogue then Executive Coaching session
according to the CO-CREATiVE Communication® method

I met Marc on my way to Istra to discover the facilities that had hosted the French team during the 2018 FIFA World Cup. I immediately felt his passion for creating a bridge between France and Russia…
"Our strengths: flexibility, specialization and ability to find solutions"
Marc, can you tell me about the Zentrum job?
Zentrum provides support to companies to obtain EAC (Eurasian Conformity) certifications. Certification is a mandatory step to allow goods to pass through Russia. Without certification, companies, whether foreign or Russian, cannot go through customs or sell their products. EAC certifications focus on quality and compliance. They allow foreign companies to have their products recognized by the customs authority and to register them with the Russian state or member states of the Eurasian Economic Union (EAEU).
Zentrum is an intermediary between the foreign customer and the accredited laboratories of the EAEU which perform the conformity tests and issue these certifications. Zentrum's role is to circulate information between the client and the laboratories. We add an advice part, especially to our European customers, by explaining to them the specificities to which their products are subject. This is where our field experience comes in particularly.
And who are your customers?
Zentrum's market is mainly focused on French companies. Today we get about 2 or 3 new clients per month, which is a good result in a field like ours. During the Covid crisis, our activity increased by 300%. We found ourselves in a very unstable situation overnight. The borders were completely closed, the products could no longer circulate and, above all, our experts could no longer travel to visit the factories and carry out on-site tests, which was a major difficulty. But as companies did everything they could to prepare for a way out of the crisis, many of them called on our services, which gave our business a boost.
How do you stand out from your competition?
Our main competitors are Sercons, CCIS and Bureau Veritas, large certification companies, who speak the same languages ​​as us, English and French, and who can add advice or host a laboratory at their premises. However, more than competitors, they are more partners with whom we divide the market. Our first strength is to be present locally.
It makes a big difference for our customers. We are also specialized in Russia, which makes our expertise sharp. Another of our arguments against large agencies is flexibility. We can work with different types of laboratories and different standards, while large agencies are held by a single laboratory and a single standard. Unlike them, our strength lies in being able to diversify our partners. We are positioning ourselves as "the leading French certification agency".
This statement helps us rank very well on Google and allows us to be easily identified by potential customers. At this point, our reputation and the recommendations of our past clients play a decisive role in the final conversion of our prospects. Flexibility, specialization and the ability to always find solutions: these are our strengths in satisfying both those who pay for their certification and those who receive certified products.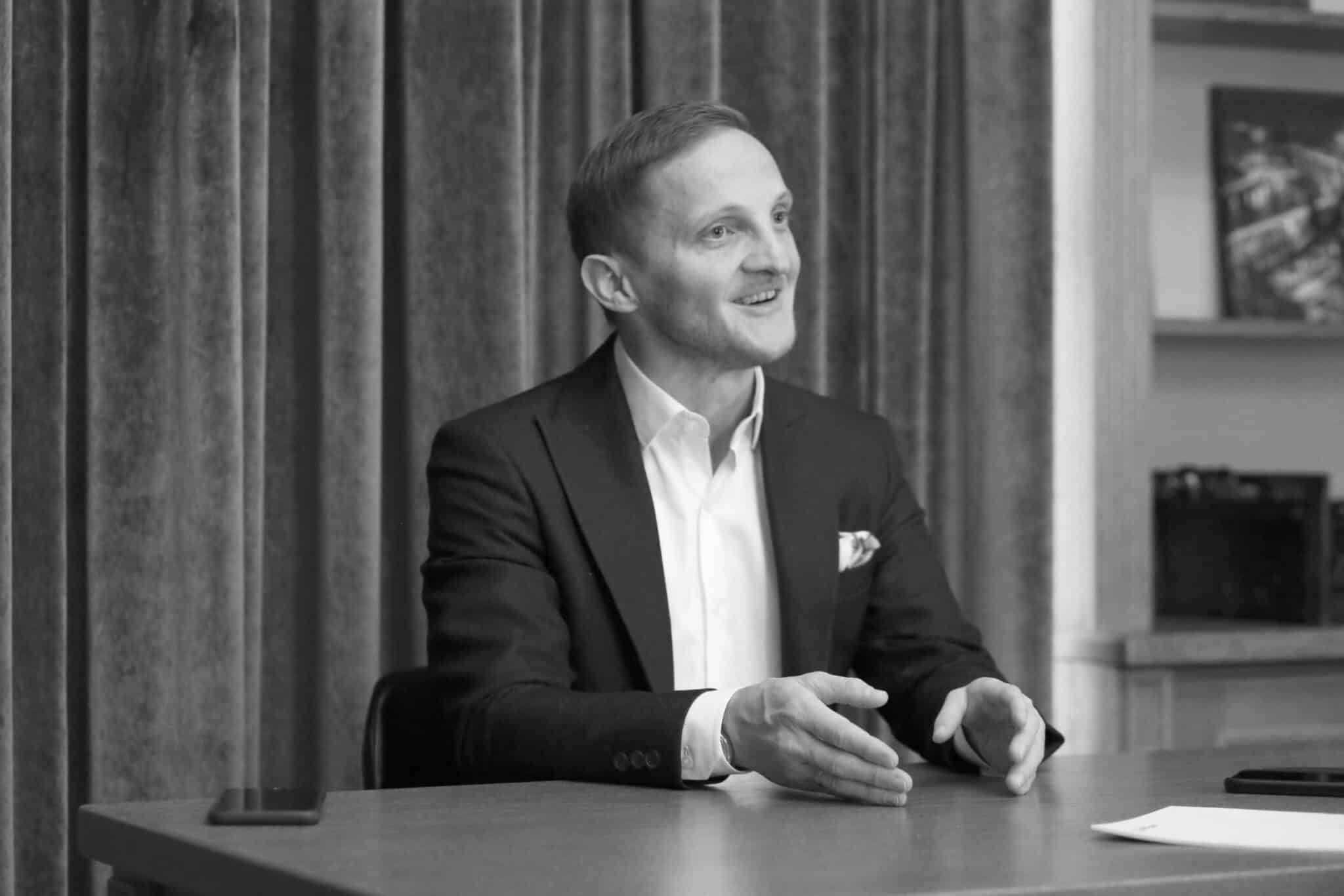 "We respect our employees, we train them carefully and make the necessary efforts to keep them"
How did you build a quality team?
At Zentrum, we started with two, my partner and I, a year and a half ago. There are eight of us today, including two technicians who carry out the technical documentation in-house. We are therefore a small team compared to what the competition can represent.
In a country like Russia, where wages are ultimately low for a traditional market level, employees often want to look elsewhere. Our goal is to retain them and support them in their personal and professional development. For this, we are careful to respect our employees, we train them carefully and make the necessary efforts, financial or otherwise, to keep them.
I try to create a corporate culture that matches my French culture. Through little attentions, which for me are very important, I try to make them want to stay and I also create the conditions to increase their productivity. For now, our employees are paying us back.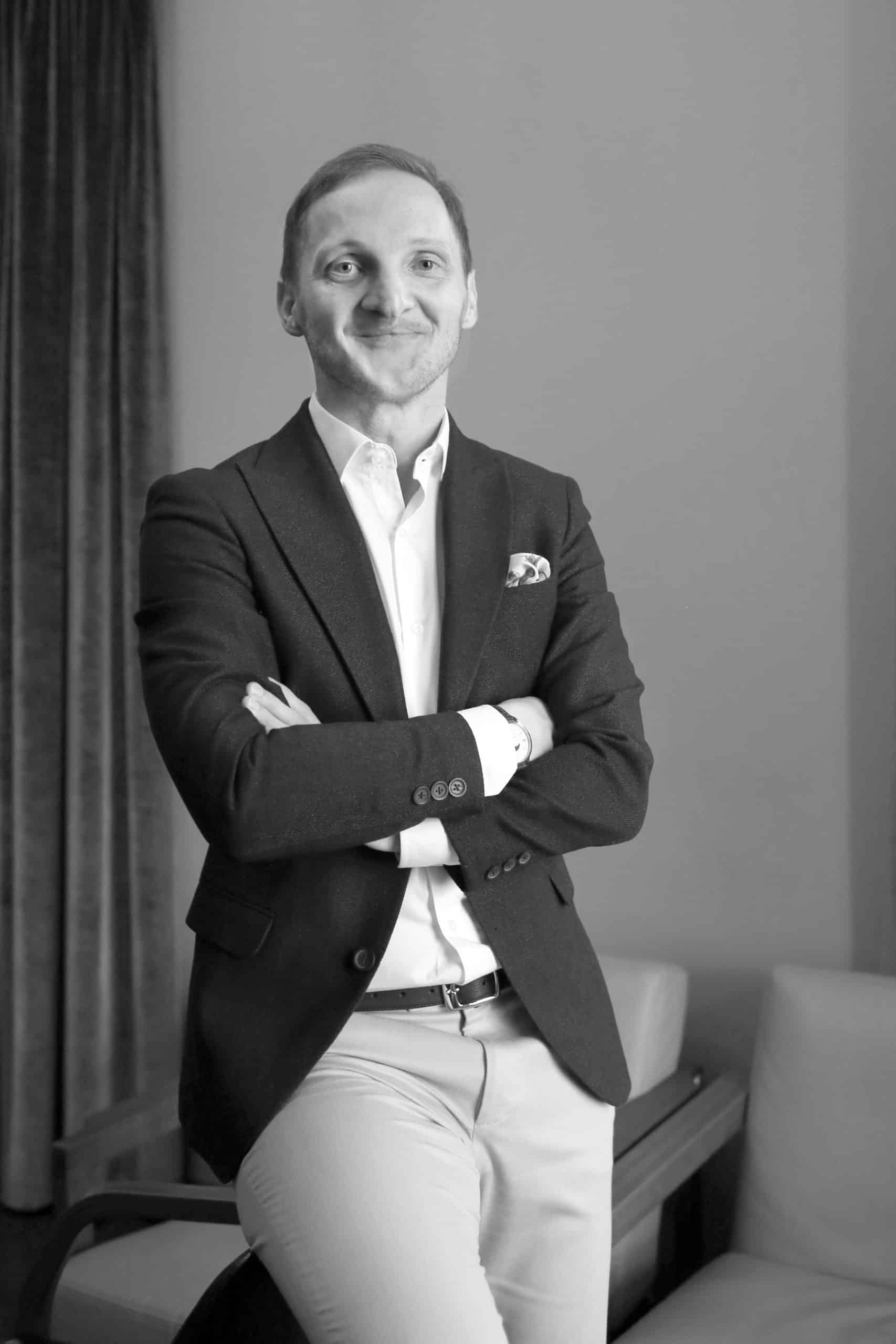 "By locally representing the companies that entrust us with their certificate, we become a long-term partner, on which they can count"
Marc, what are your challenges for tomorrow?
My goal, in the short term, is for the current team to be able to progress by increasing their turnover. To do this, we are setting up new activities, new partnerships and new services. This year, for example, we have set up a logistics department because certification requires sending samples. This has proven to be successful as beyond the samples, customers are also starting to use it to ship their products.
In general, I want to develop our ancillary activities. Local support, for example, is a help given to our clients in hosting their certification. Indeed, one of the major parameters of "certificate ownership" is that this certificate never belongs to a foreign company; it is still owned by a local company. So the company that buys the certificates has three solutions: either it uses a distributor, but it will be linked to this distributor for the duration of this certification; either it creates a local subsidiary, but this entails administrative and financial constraints; or it calls on an external partner, such as Zentrum, commercially neutral, who will host the certificate and give it and its customers the authorization to use it.
By locally representing the companies that entrust us with their certificate, we become a long-term partner, on which they can count. This sets us apart from our competitors, which partly explains our success.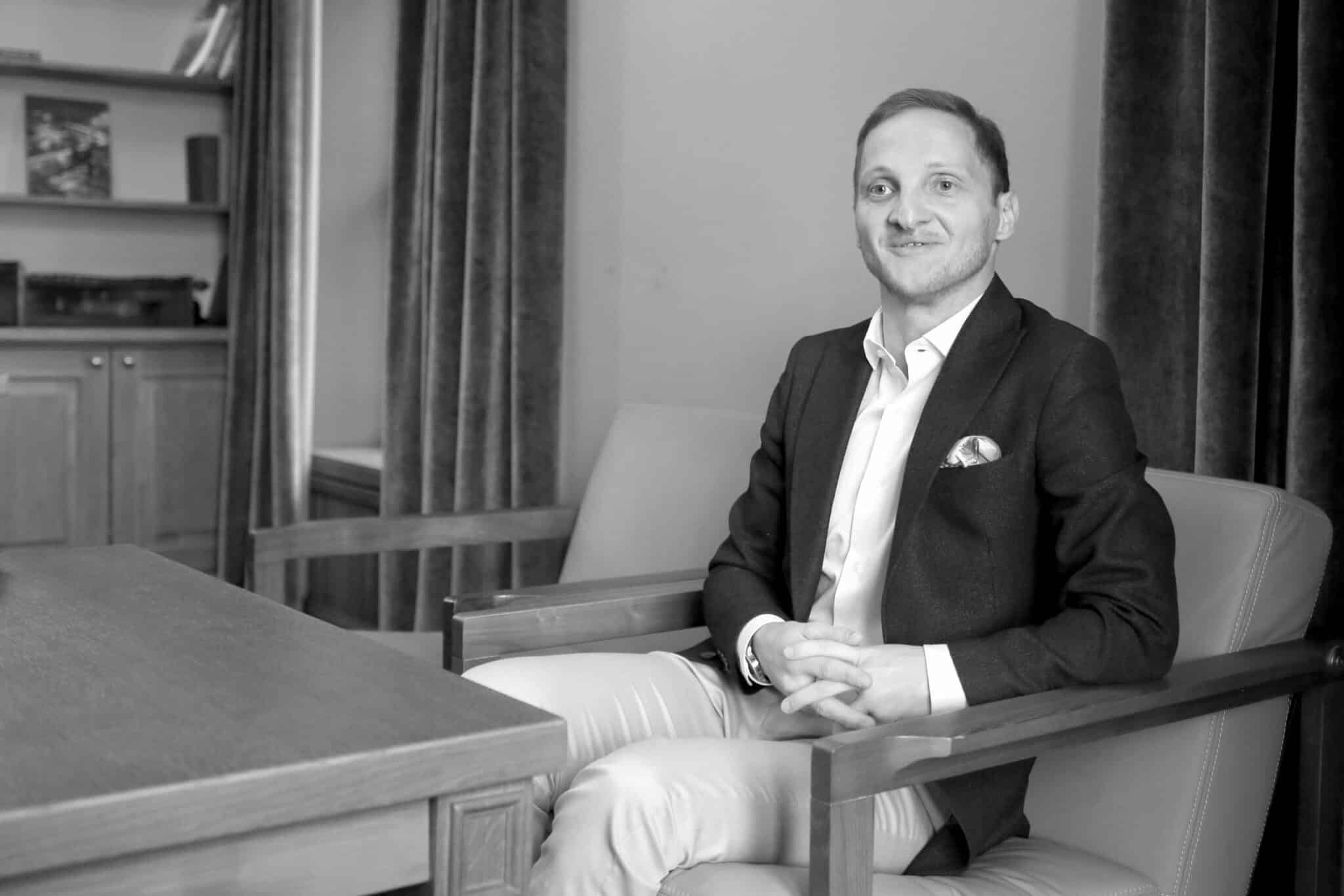 "In Russia, you shouldn't stop at the first refusal, the first difficulty"
To a newcomer who would like to start a business in Russia, what advice would you give?
Let's start with THE VISA: the visa issue is essential to get a good start and avoid wasting time, energy and money. To obtain a visa that allows you to stay in Russia, you must either find a job from France and obtain your visa from the employer; or create your own business, get hired by this structure and obtain a VKS visa.
Once there, it takes a LOT of ENERGY to overcome any difficulties. It is very important to check everything, all the time, to ensure the quality of thinking and attention of the teams in their daily work.
Then don't stop at the first refusal, because in Russia, even if everything starts with problems, you have to know that in the end there is always a solution. BEING COURAGEOUS, TIMELY, RESILIENT too, and HAVING A LOT OF PATIENCE AND PERSEVERANCE, these are in my eyes the essential qualities for doing business in Russia.
What do you think are the factors for failure?
The first factor in failure is having an overly rigid business model. It is difficult to be confident about the future in Russia. Let's just take the ruble exchange rate as an example: when I arrived in Moscow, the exchange rate was 58 rubles to 1 euro; Today we are at 92 rubles … If I had set up a business importing raw materials bought in Europe and resold here in rubles, my business would not have survived! It is therefore essential to think carefully about your business model from the start.
A second factor of failure would be to expect Russia to be a country like France. This is not the case. I'm not saying it's wrong or right, but you just have to know it. The sales approach, for example, will be very different: your contact will often content themselves with answering your questions, without offering any advice or alternatives. The spirit of decision, the logic of action are very different.
What would you say to a newcomer looking for advice or information?
In my experience, it is essential to be well accompanied. The "partnership" aspect is essential. For that, you have to find the people and the supports who can make you progress, or even bring you business. A newcomer can therefore turn to associations present locally.
Thus, UFE-AFER, through its business breakfasts, allowed me to meet French personalities from the business world who shared with me their journey and gave me an opening on their past in Russia. .
Other organizations, like RED, CCIFR, and by extension companies like DUALEST, have opened doors for us on different projects.
"Russia makes it possible to set up businesses which progress very quickly"
How's business in Russia after all?
Despite stronger procedural constraints than in France, Russia allows businesses to be set up that are growing very quickly. From a distance Russia can be seen as a very strict country. There are indeed rules, but it is possible to circumvent them, while remaining within the law, in order to find solutions in the end. I have found that Russians feel unconstrained by obligations. It is this dose of freedom that I find exciting.
The difficulties that we face on a daily basis in Russia are many, but they are offset by other positive aspects. Russians can be helpful and supportive. As I moved away from the big cities and the beaten track, I found not only beautiful landscapes, but also very welcoming people, and I like this kindness very much.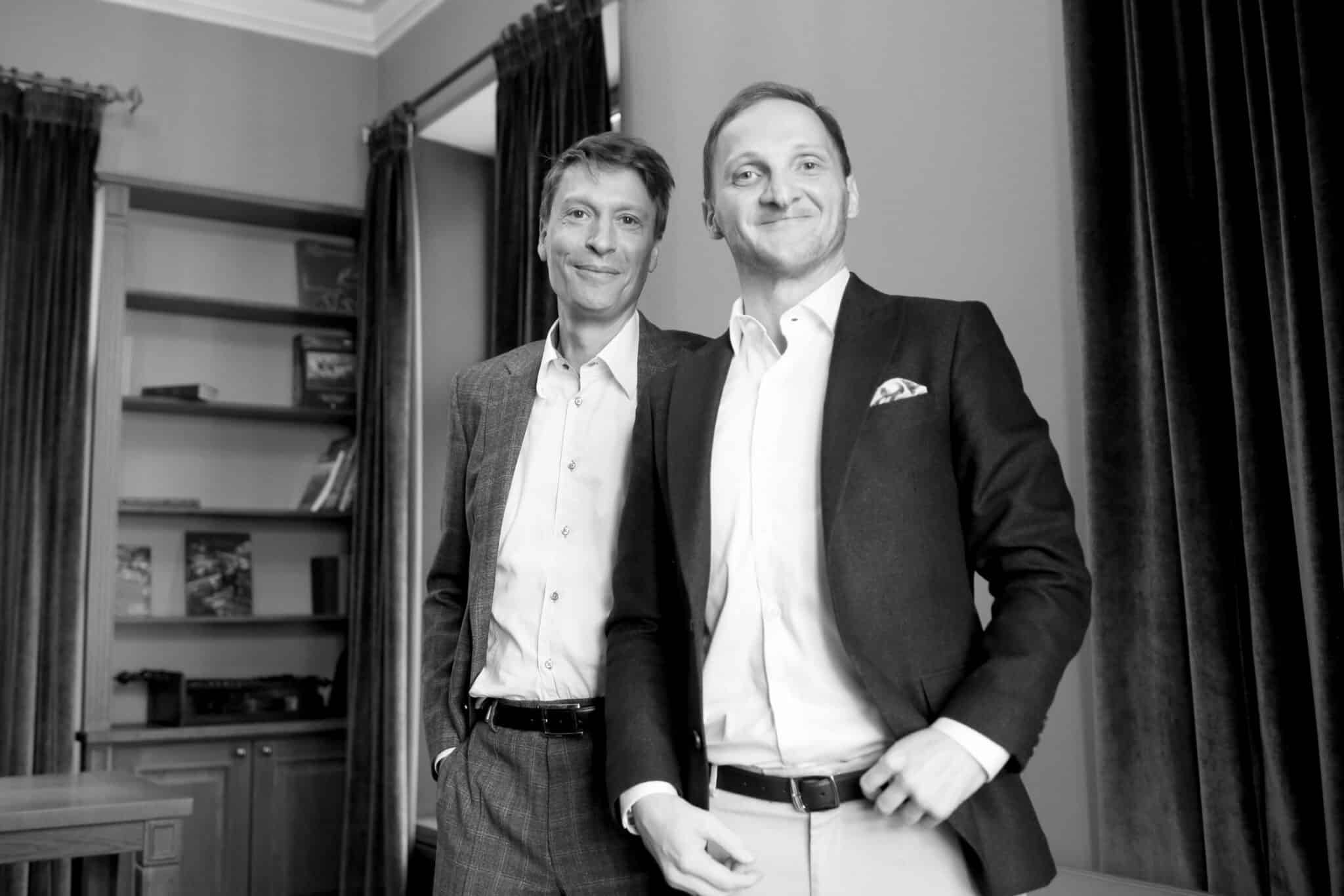 Look at an Executive Coaching session using the CO-CREATiVE Communication® method
Marc, a word about our Executive Coaching session?
I thought a lot about this coaching. First of all, you had the ability to make me think and open up avenues for professional improvement, then you accompanied me to find the solutions that were hidden in me. I experienced this coaching with you as a real "self-conquest" adventure!
Interview by Antoine Leygonie-Fialko, transcribed and co-written by Sophie Malac, illustrated by Isabelle Touyarou taken in the premises generously provided by the SAFRAN company.