How to be a good remote manager?
Become the best "remote" Manager
You are a manager and want to be efficient and inspiring with your "remote" teams
Your company has accelerated the establishment of a remote or hybrid team (in a home office or in a delocalized team). You are a good leader, but you have never been trained to "manage teams from a distance". You encounter a challenge of performance and charisma related to the management behind the screen. However, there are solutions, tools and best practices …
It's time to prepare yourself for remote management. By avoiding the 5 most common mistakes and by respecting the 5 rules of preparation, you will put the odds in your favor.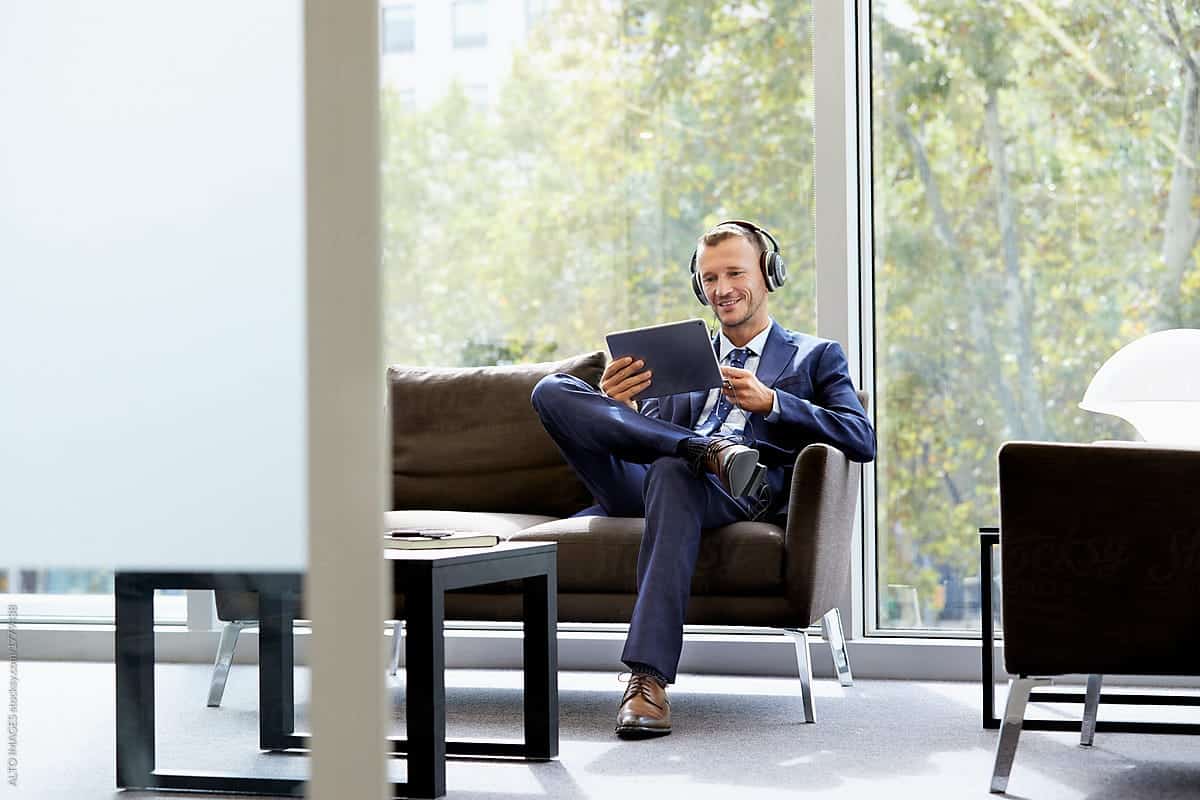 Mistakes not to make
Mistake # 1: Believing It Will Come On Its Own
You may have been a very good face-to-face manager, have enabled your teams to perform well, and have been considered inspiring during your last 360 sessions. However, you have no reason to master remote management techniques. Knowing how to use a videoconferencing application like Zoom, Teams or others is not enough to become a successful and inspiring online manager. You will have to acquire new communication skills: the soft-skills of the virtual manager.
Mistake # 2: Thinking You Won't Make It
It's the opposite. Even if you are "old school", you will get there! You just need to act with determination and discernment, including following the recommendations in this article.
Mistake # 3: Focusing on the content of the exchanges and neglecting the form
While the background is crucial for the smooth running of business processes, the form of exchanges with your team is of decisive importance in creating the confidence, motivation and collective energy that your employees need. In attendance, you certainly found an impactful way to communicate. In distance, you will have to question yourself and adapt your communication technique to NICT.
Mistake # 4: Believing that we should only talk about work
Some managers never bring up subjects that relate to the personal lives of their employees. This can be adapted to traditional management, on site. But working remotely, in a remote or home office, has destroyed the clear division between the "workplace" and the "private place". As your employees work far from you, sometimes at home, they need you to feel concerned by their environment. You will therefore have to find a new balance that allows you to take an interest in their private life without becoming intrusive or too intimate.
Mistake # 5: Getting started at the last moment
Your rise as a remote / virtual-manager will be even faster than you have already been prepared. You can then immediately take on an on-line managerial position and create a quality relationship with your remote collaborators. Becoming a successful and inspiring online manager takes weeks! It is essential to do this in advance. Particularly by thinking about how to follow the following rules.
How to give yourself the means to succeed
Rule # 1: Maintain formal AND informal communication
To be effective and inspiring, you will need to define a dual strategy: one that allows effective formal communication, and one that allows inspiring and motivating informal communication. Behind a screen, it will be difficult for you to mix the two. You will therefore need to put in place "rituals" that put the individual back in the center, when you open a meeting and when you close your online sessions.
Rule # 2: Define orientations and let employees set objectives
From a distance, you will have to let go of setting goals to allow your employees to define them for themselves. Your role as remote manager is to set an orientation and empower your teams to move in the right direction. The best way is to let them suggest goals for you. If they are aligned with your orientation, you will only need to validate them. The confidence that you show in them will consolidate your leadership.
Rule # 3: Create rituals that activate empathy, for group video and others for individual e-meetings
In distance, there is no longer the coffee machine. Above all, there are no longer the few minutes, in the hallway or in the room, to wait for everyone to be present, and which allow spontaneous discussions with those who have already arrived or who pass by chance. All that unforeseen exchange and all that spontaneity is gone. They are however necessary to activate empathy. You will therefore have to "invent" such moments and then implement them in video or audio-conference.
Rule # 4: Develop a self-learning attitude
You're not the only one who needs to learn new skills for remote working. Your employees, too, must develop. You would do well to foster a self-learning attitude in them. For example, you can set up "learning points" during which everyone will say what they have learned recently, what they have done well and of which they are proud, what they have less successful and what they will do differently in the future.
Rule # 5: Develop a culture of sharing experience
Your team has accumulated a wealth of experience in teleworking and carrying out remote missions. By setting up moments to share these experiences, you will allow cross-fertilization which will boost the efficiency and motivation of your employees.
Find out more about our support
Cadran offers dedicated support to managers who wish to master the techniques of effective and inspiring remote management, combining online conferences, by an "entrepreneur adventurer" who will awaken your energy and motivation, interactive workshops by sub-group to allow you to train you in new soft-skills and share experiences with other participants, and individual coaching sessions to benefit from confidential listening and advice, led by our "International Executive Coaches".
See our offer « Best Online Manager »  

ANTOINE LEYGONIE-FIALKO
International Executive Coach and Consultant
Antoine Leygonie-Fialko is an International Executive Coach, ICF certified at PCC level, specializing in supporting international leaders "Towards CLEAR, CALM, CARING and POWERFUL thinking".
He is the founder of the CO-CREATiVE Communication® and the company CADRAN which operates globally. Previously, he managed 7 companies, from start-ups to corporate, in France and internationally (Europe, Asia, America, Africa), in various industries (construction, architecture, internet, HR…).
Today, with more than 2,000 hours of Executive Coaching, he works remotely with international leaders and their teams who want to unleash the power within their singularity in front of strong challenges requiring them to get out of their comfort zone & known mental frameworks.
My latest articles
More about me
This article corresponds to the following keywords:
remote manager, remotly, coronavirus, pandemic, challenge, challenge, training, tutorial, tutorial
In the following countries:
North America: USA, Canada, Quebec, United States, Montreal, New-York
Central America: Mexico
South America: Brazil, Argentina, Peru
Eurasia: Russia, China, Vietnam, Japan, South Korea, Thailand, Azerbaijan, Armenia, Georgia
Europe: Italy, Spain, Germany, England, Poland, Romania, Sweden, Switzerland,
Africa: Morocco, Nigeria, Algeria, Egypt, Lebanon, South Africa
Oceania: Australia, Indonesia