Paroles de dirigeant à l'international
Les clés d'une réussite business à l'international
Nicolas Marchalot, Executive Director, Rhenus Automotive Russia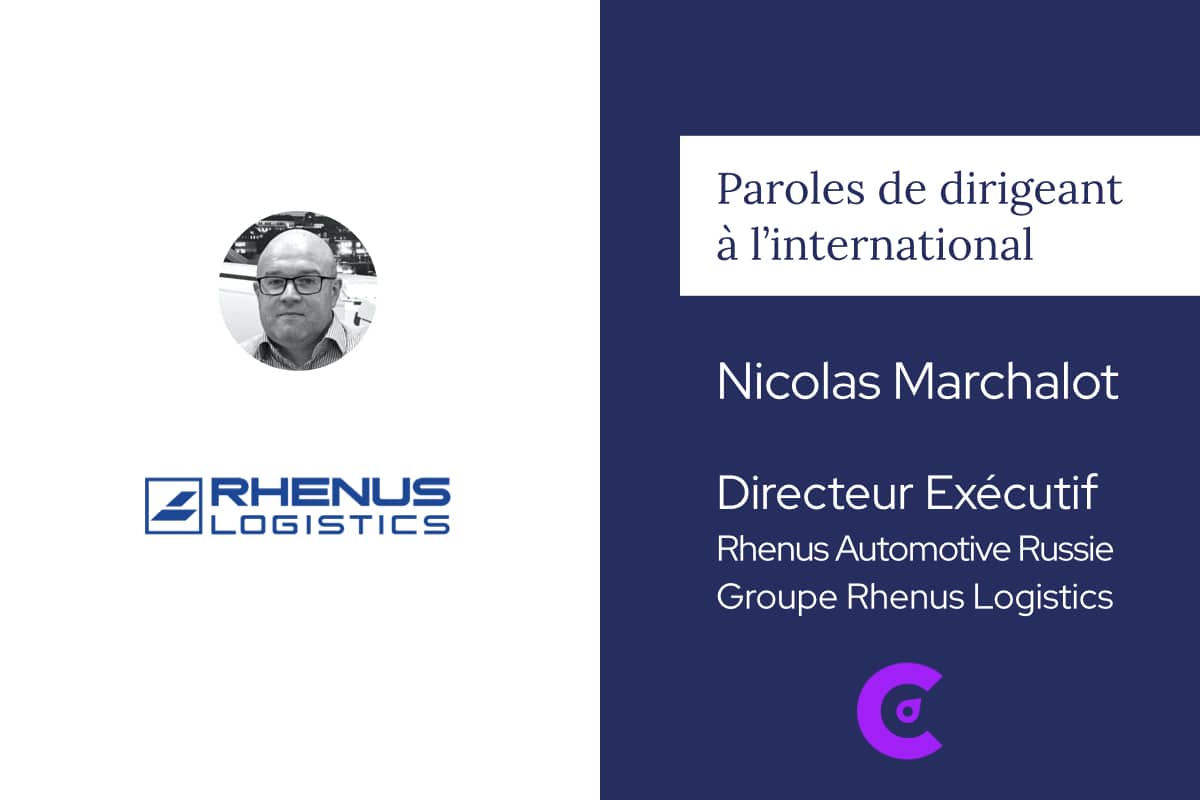 « Russia is a market with exceptional opportunities »
Nicolas' first contact with Russia dates back to 2004, during an internship in Krasnodar with a Belgian transport and logistics company. He returned there in 2009, immersed himself in total immersion in Petrozavodsk to learn Russian and settled permanently in Saint Petersburg. He has now returned to the world of transport and logistics as Executive Director of Rhenus Automotive and General Manager of Rhenus Avto, subsidiaries of Rhenus Logistics.
Some facts
2009 : Établissements Pichon – Sales Manager Russia – CEI – Baltic States
2012 : Rhenus Automotive Saint-Petersbourg – Sales manager
2014 : Rhenus Automotive Saint-Petersbourg – Agency Director
2016 : Rhenus Automotive Russie – Executive Director
2021 : Rhenus Avto – General Director


Entretien mené par Antoine Leygonie-Fialko
Dialogue ouvert puis séance d'Executive Coaching
selon la méthode de CO-CREATiVE Communication®
I met Nicolas, by Zoom, in the middle of Covid. Since then, our relationship has always been "at a distance". However, I immediately felt close to his position as a French international leader and his professional challenges…
« We have to deliver the auto parts on the production line at the right time, which is moving just in time. »
Nicolas, what is the activity of Rhenus Logistics?
Rhenus Logistics is a German international transport and logistics company. She evolves in the world of multimodal transport, manages customs operations as well as warehouses. It also manages the distribution of goods to Russian retailers.
The Rhenus Automotive subsidiary that I manage specializes in logistics for automotive factories in Russia. It starts at the container yard, which is a storage area for containers at the customer's factory where we unload these containers from trains, before they are loaded onto trucks to deliver the various halls of factory. Our services continue up to the logistics within the factory itself and the delivery of the parts on the production line. This Automotive business unit now comprises 3 subsidiaries and 100 people, within a Transport department which brings together 250 people in 15 offices in Russia.
Finally, Rhenus Avto, which I took over in July 2021, manages a fleet of 35 trailer trucks dedicated to container delivery.
Who are Rhenus Logistics customers in Russia?
Historically, our portfolio is made up of automotive clients: we work with manufacturers such as Volkswagen, BMW, Nissan and Mercedes.
Since the 2013-2014 crisis that hit the sector, we have expanded our customer base. We turned to companies specializing in renewable energies (Siemens Gamesa Renewable Energy), tires (Hankook), shipbuilding (Maritime Interior, a Norwegian company), or distribution (Lenta supermarkets). Our customers today are very diverse.
How do you stand out against your competitors?
Rhenus Logistics is a major player in the logistics sector in Germany with a strong international presence. Our experience and skills in the automotive sector are known and recognized, which is a competitive advantage.
More particularly in the automotive field, apart from the classic transport-customs part, we specifically master the warehousing part by being very close to the production process in car factories. It is a question of delivering the auto parts on the production line at the right time, which is moving forward in a just-in-time fashion. The factories have little storage space, they manufacture two or three car models at the same time and we have to deliver the right part to them at the right time, depending on the production sequence and the car concerned. This requires a skill that we have mastered perfectly today.
Finally, in the field of multimodal transport, we have our own shipping containers (more than 15,000), which makes us independent in the current context of container shortages.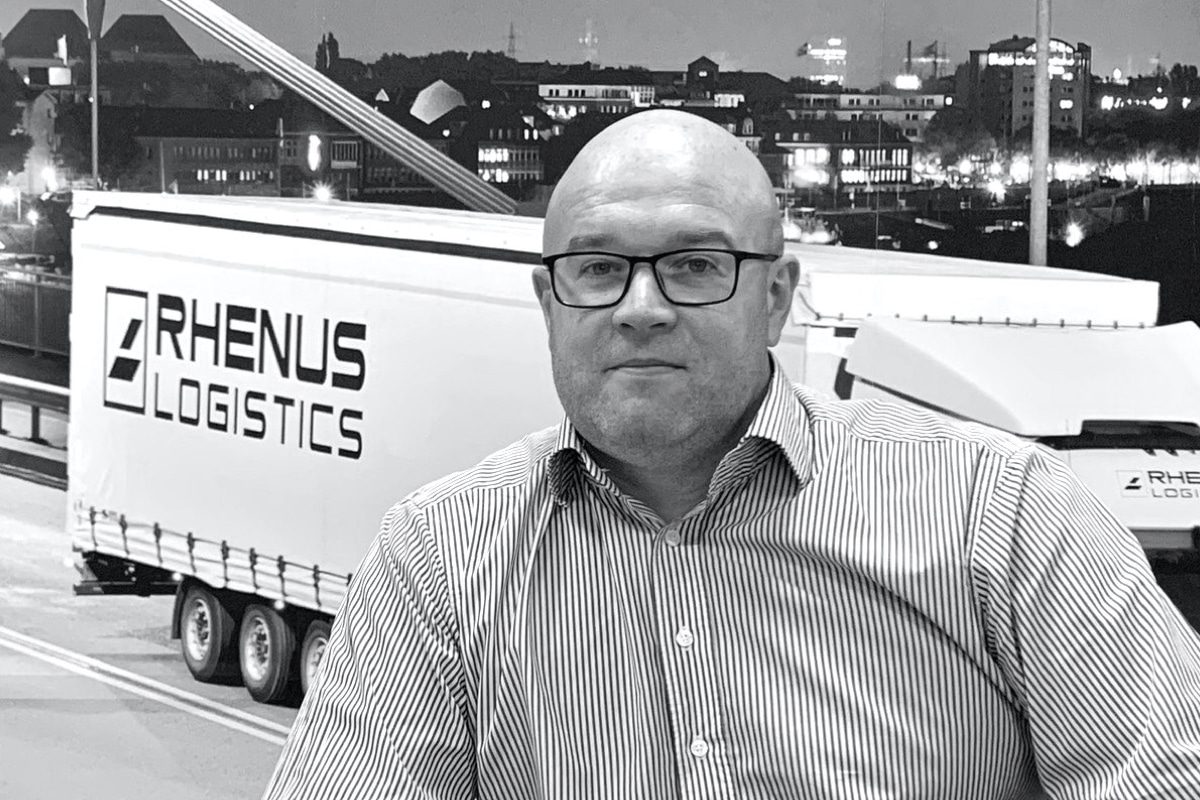 « Discuss live with the staff, this allows you to solve problems differently and faster »
How do you retain and motivate your teams?
In an activity like ours, training our staff takes time. We cannot afford to have turnover. It is also an activity with a level of stress that you have to know how to absorb. For these reasons, our staff, we take care of them and we pay them well.
Also, I am a great listener, quite close to my employees. I pay them regular visits to our three sites (Saint-Petersburg, Moscow-Klimovsk, Kaluga). I take the time to chat in the break rooms, I answer their questions. Discussing directly with all employees makes it possible to solve problems differently and more quickly. This direct contact often proves to be more effective than relying exclusively on what company executives might tell me.
I work on trust, I send them all the information, good and bad news. I talk to them about the risks, the prospects so that they can make their decisions with all the elements in hand.
« Rhenus Logistics shares the same respect for compliance values with its customers »
Nicolas, what are your challenges for the coming years?
I currently devote 90% of my time to business development, which is possible because our company, after more than 10 years of presence in Russia, runs daily without any real problem.
Today, we have three projects underway and we need a fourth to look to the future with serenity. My main challenge will therefore be to start a new major project. I am actively working on the commercial part for this.
Our second challenge will be to continue to develop our Transport activity.
With regard to our subsidiary Rhenus Avto, my challenge is profitability taking into account all the constraints linked to compliance: our compliance criteria prevent us, for example, from buying diesel anywhere and anyhow or use too old trucks. Our fees and rates are therefore often higher than those of our competitors.
What could be the obstacles to the success of your projects?
The factory logistics sector requires large initial investments (forklifts, racks, IT systems). It is complicated to arrive as an outsider in this activity and to offer a competitive offer against competitors who have already amortized their investments.
Furthermore, for Rhenus Logistics, the topic of compliance is non-negotiable. We work in compliance with labor laws: our employees are paid officially, overtime is taken into account, paid holidays are respected, we apply VAT, and we make our purchases in accordance with these principles. In an industry like warehousing that employs a large amount of warehouse staff, this will quickly affect the budget. However, some competitors make do with the law and have sometimes borderline practices that can allow them to offer cheaper services.
To overcome this obstacle, our only solution is to target customers who share our vision of compliance with these legal practices, customers who do not turn a blind eye to the methods of their service providers in order to pay for their services at a lower cost or to be delivered. faster. We therefore focus on clients for whom compliance aspects are essential.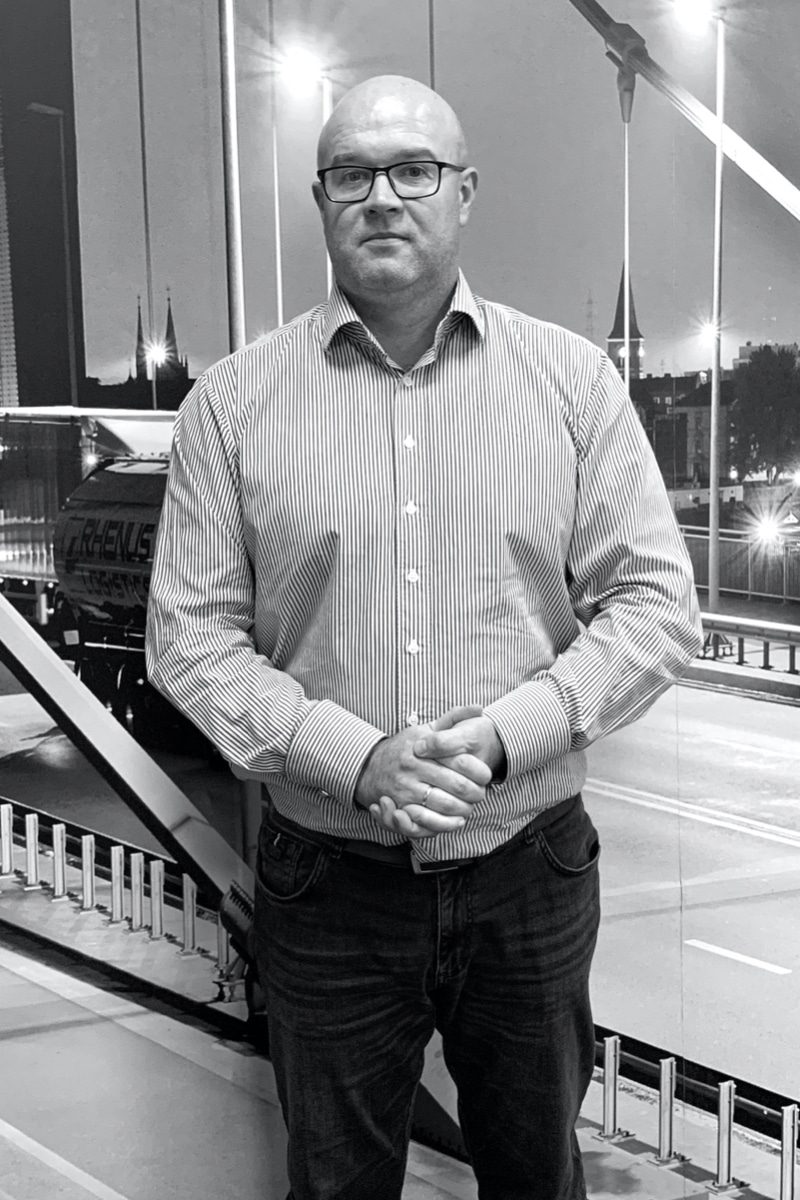 « Know how to adapt to local constraints to offer a viable solution to the customer »
To a leader arriving in Russia to take up a position of responsibility, what advice would you give?
To a newcomer who wants to settle in Russia, I would say that he needs to LEARN the LANGUAGE to really integrate, to understand the Russians and their culture, but also to understand what is happening around him at work.
Then, it is important NOT TO ARRIVE in CONQUERED TERRAIN. Russia is the largest country in the world, with different cultures, religions, mentalities. You have to observe a lot at the beginning, store information, learn, and not arrive thinking you know everything.
I would also tell him to STAY CURIOUS and FLEXIBLE, because here we are far from Western European standards, to KNOW HOW TO ADAPT quickly to local constraints, to BE ABLE TO MODIFY his OPERATING SCHEME to offer a viable solution, to BE RESPONSIVE so as not to lose a customer. This flexibility also allows us to remain innovative in the face of competition.
BEING PATIENT, very ATTENTIVE to DETAILS, especially ADMINISTRATIVE DETAILS (in a contract or a transport document for example), will allow him to avoid problems which otherwise will cost him time and money to solve them. In this context, surrounding yourself with a good accountant and a good lawyer is crucial.
In the same logic, ENSURING the HONESTITY and SOLVENCY of CUSTOMERS and SUPPLIERS by setting up prepayment methods or credit limits helps to avoid many disappointments.
Finally, DON'T BE DISCOURAGED when signing a contract is delayed: keep in touch with the client without rushing them too much. Of course, it also happens that the transaction does not go through. Some Russian customers then prefer to "disappear": they no longer answer emails or the phone. Dreading having to say "no", they prefer to vanish rather than have a frank explanation.
« Russia is an opportunity to learn every day »
Finally, for you, business Russia is…?
Business Russia is a market with exceptional opportunities.
Beyond the guaranteed change of scenery, it is also an opportunity to learn every day and quickly gain responsibility in the company, in a privileged context of openings and possibilities.
A look at an Executive Coaching session using the CO-CREATiVE Communication® method
Nicolas, a word about our Executive Coaching session?
Your coaching has been very enjoyable. Our discussions were free and non-academic. I saw no difference between a face-to-face session and a video session.
Thank you, Antoine, for these moments spent together analyzing my strengths and working on my weaknesses!
Propos recueillis par Antoine Leygonie-Fialko, transcrits et rédigés par Sophie Malac.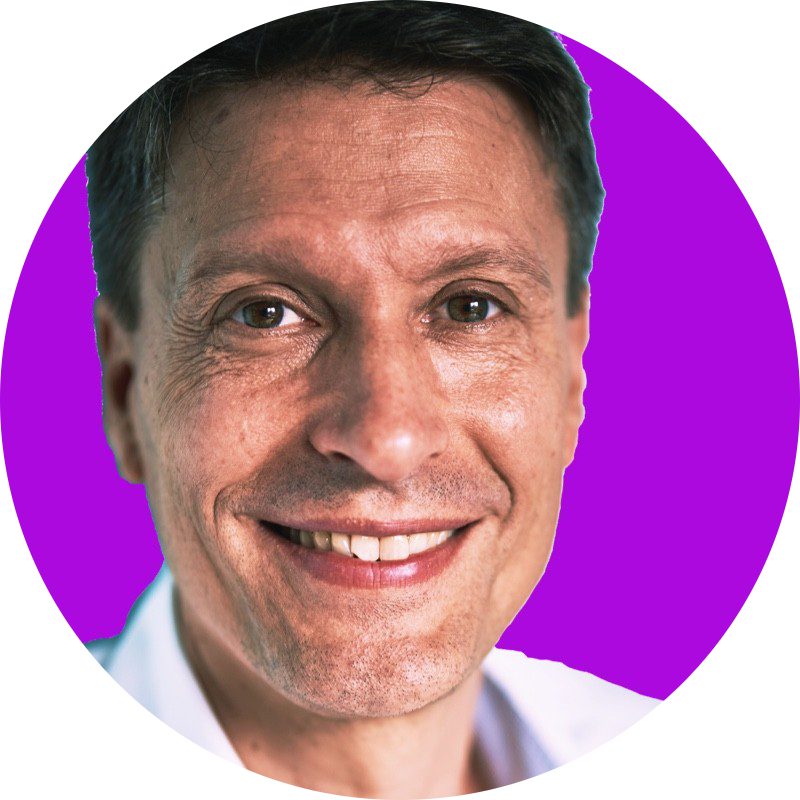 ANTOINE LEYGONIE-FIALKO
International Executive Coach & Adviser
« Become an inspiring leader »
Antoine Leygonie-Fialko est International Executive Coach & Adviser, spécialisé dans l'accompagnement des dirigeants à l'international vers « une pensée Claire et Calme, Bienveillante et Puissante ».
Polytechnicien, Ingénieur des Ponts, Architecte et Docteur en Philosophie, il est fondateur de la Co-CREATiVE Communication® et de la société CADRAN qui opère mondialement. Auparavant, il a dirigé 7 sociétés, de la start-up au corporate, en France et à l'international (Europe, Eurasie, Afrique), dans diverses industries (bâtiment, internet, RH…).
Aujourd'hui, fort de plus de 2 000 heures d'Executive Coaching sur 5 continents et 40 pays, il intervient auprès de tout dirigeant à l'international qui vise un leadership d'excellence et souhaite développer toute la puissance qui sommeille en lui et ses équipes.
Mes derniers articles
Me Connaître