International Executive are speaking
Keys to international business success
Franck Malochet, CEO South Korea, RCI Financial Services Groupe RENAULT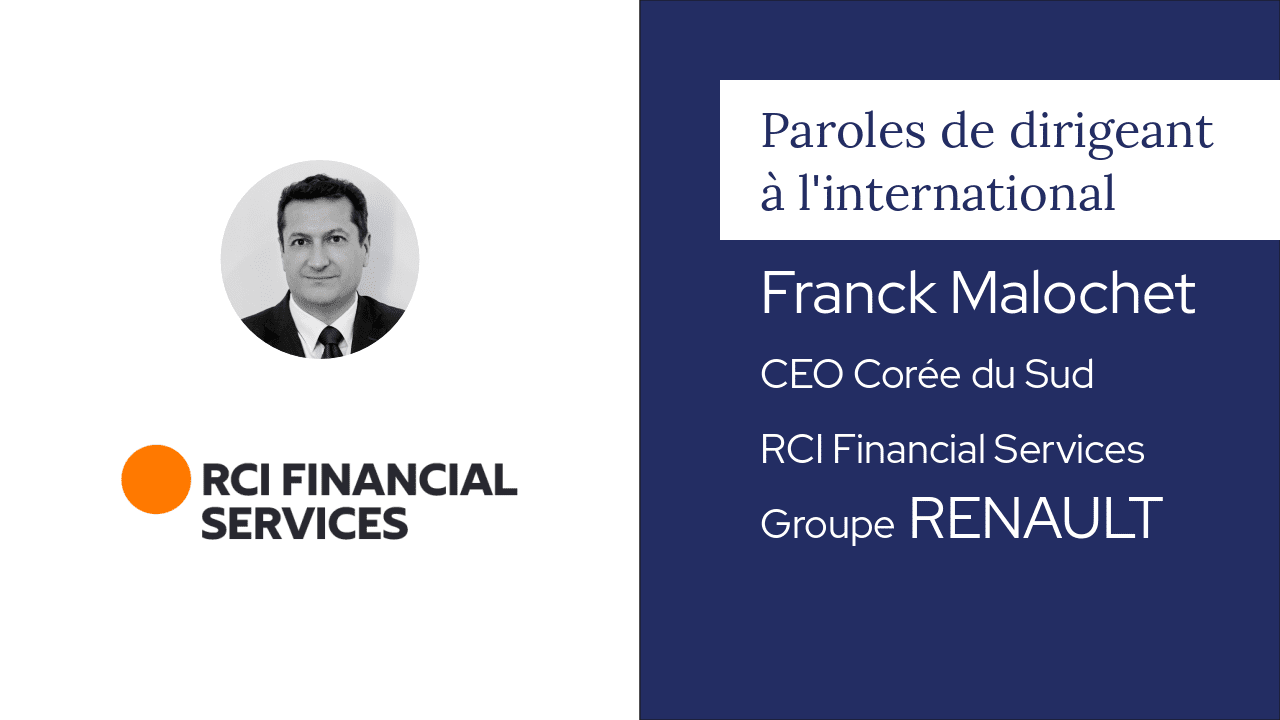 « From Europe to Korea via China, a rich life that opens up to the world »
Arrived in South Korea after several expatriations to manage RCI Renault Crédit International Korea, Franck Malochet tells his career and shares the management lessons he learned from these experiences…
Some facts
2010 : Chief Executive Officer, Banque PSA Finance, Ljubljana Slovenia / Zagreb Croatia
2013 : Chairman of the Management Board, Bank PSA Finance RUS, Moscow, Russian Federation
2016 : Deputy Chief Executive Officer and Chief Executive Officer, Dongfeng Peugeot Citroen Auto Finance co., Beijing City, China
2018 : Chief Executive Officer at RCI Financial Services Korea, Séoul, South Korea
Mail : franck.malochet@renaultsamsungM.com
Site : https://www.rcibs.com


Interview conducted by Antoine Leygonie-Fialko
Open dialogue followed by an Executive Coaching session
using the CO-CREATIVE Communication® method.
I met Franck when he had already left China for Korea. I was touched by his vision of his expatriate career as a succession of apprenticeships…
« The beginnings: various positions and the discovery of the banking world »
Franck, can you tell us about your beginnings?
Fresh out of the Ecole Supérieure de Commerce de Clermont, I started my career as a plastics technician in a small SME that sold DVD cases. I then worked in human resources at ADECCO and in business creation and transfer consulting at the Paris Chamber of Commerce and Industry before resuming my studies to obtain a Master's degree specializing in auditing at ESCP. Then I joined a position as an external auditor at Constantin (Deloitte Group) which agreed to try to integrate into its teams an older profile than for its usual recruitments. I stayed there for 5 years and specialized in banking with Brigitte Drême, one of the best experts in the sector. This first period is a phase of discovery of the company and banking management control professions. I then joined PSA where I stayed for 12 years then Banque PSA Finance to improve the quality of accounting information. Very quickly, during the liquidity crisis that the PSA Group went through in 2008, I managed State guarantees and proposed an innovative securitization scheme for leasing contracts with high residual value, which were nevertheless deemed difficult to offer. This very intense period allows me to be quickly propelled towards a position of general manager in two small countries, Slovenia and Croatia.
« In Slovenia and Croatia: a real life lesson on a human level »
So you are going abroad for the first time. What lesson do you take away from this experience abroad?
I went to Slovenia in 2010 to work for BPF Financiranje as well as to the general management of PSA Finance in Croatia, within the banking part of Peugeot and Citroën. This era saw the automotive and financial worlds move, with the emergence of digital technology and strong demands for services from more demanding customers in terms of the quality of their car loan experience. On the shareholders' side, the financial crisis of 2008 is on everyone's mind and the automotive sector is beginning to have profitability and cash flow requirements to face the transformation to come.
All this leads PSA to separate from markets deemed to be too capital-intensive. I was then responsible for preparing solutions to reduce activities and begin supporting the workforce. In terms of management, the Slovenians and the Croatian co-workers are great people. They quickly take into account the dimension of the situation. For some, these are people who were sent to the front before even entering university, and who lived through terrible things with the war in the former Yugoslavia. I take a slap and I quickly understand that the way to handle these situations also depends on the cultural history of the country. My teams are not afraid of losing their jobs, they are more interested in acquiring skills. One of my employees said to me one day: "Listen Franck, you are offering me a raise but I don't care, anyway in three years you won't be there. I'd rather you pay me a college education because I've always dreamed of being a mechanic. In our well-meaning Western countries, we are quite far from these traumatic experiences and we have lost this human dimension. I stay there for three years. This period is very formative in terms of human resources management and it is a real life lesson.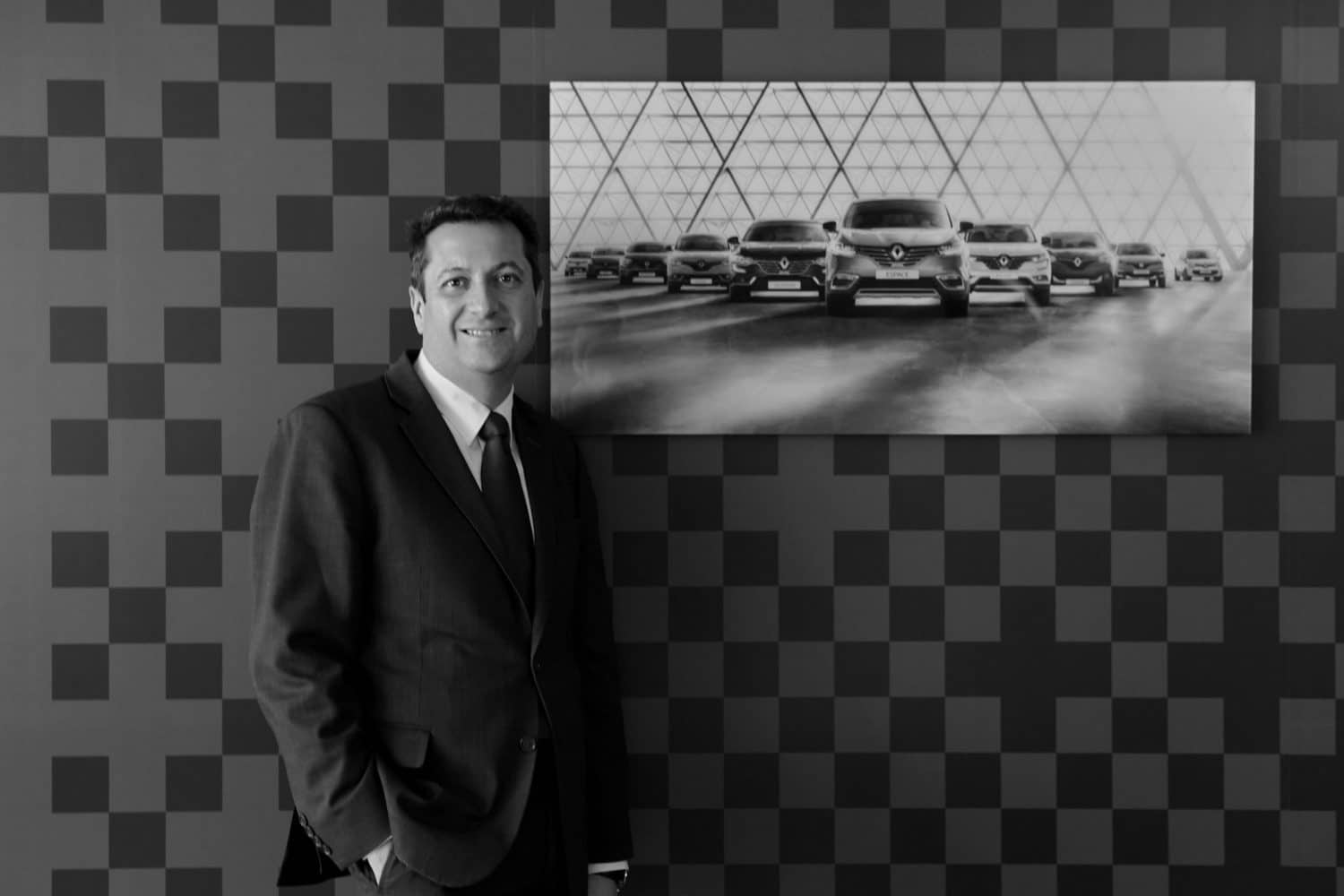 « In Russia: anticipation, organization and discovery of Central Asia »
After Slovenia and Croatia comes Russia. A radical change I imagine?
I arrived in Russia in 2013 and when I landed in Moscow, coming from Slovenia, which is a bit like the Austria of eastern countries, it was a shock. I remember that when leaving Sheremetyevo airport for the first time, I wondered what my choice dictated, so great is this difference in environment. I then begin an expatriation a little further, at the limit of what is Asian and what is European. Moscow is a city of cultural transition, ethnic transition, religious transition and it has brought me a lot. So I took the post of president of the PSA bank for three years and there I discovered something else: a different approach in terms of politeness, recognition, respect, way of thinking. This experience allows me to better understand how we reason and how we can adapt. What strikes me the most is not Russia but Central Asia.
Franck can you tell us more about this discovery? 
When I first arrive in Kazakhstan, Uzbekistan or Georgia, I immediately realize the relative size of the European market. This whole part around the Caspian Sea, with nearly 160 million inhabitants, including Azerbaijan, Turkmenistan, Uzbekistan and Iran and not counting that of the Russian oblasts, is a huge pole. This other vision of geography forces us to shift our way of thinking and to question our criteria for reflection. This leads me to open up and understand how economic spaces are organized, the transition of materials and products from one market to another, the movement of people, the exploitation of natural resources and to take a step back from geopolitics. ensuing.
In the fall of 2014, the Russian crisis arose. How do you live it?
Yes, the Russian crisis is coming and my role is to prevent its financial effects on the group's assets by taking very quick decisions. To be frank, I had felt this crisis a little. The previous July, I had brought together my teams to anticipate its effects and prepare disaster scenarios. What should be done if the reference rate increases by 50 basis points, 150 or even 500? But I was destabilized when, on December 14, 2014, the central bank decided to increase them by 1700 points in order to reduce the depreciation of the ruble. Our preparation has allowed me to be one of the first to react in the market to cut billings, avoid negative effects on the income statement of PSA in Russia and ensure operation with our dealers, while tightening the bolts so as not to have huge losses. The only thing that I had not anticipated is the excess liquidity that suddenly arrives in this context when no bank wants to host deposits that have become excessive. We are doing quite well since we are suffering in a limited way from the crisis at that time. This time what helps me is anticipation and organization. And this is my second management lesson. In Russia, although corruption is present, the structures are square and meet fixed standards. This allows you to progress since you always know the basis on which you make your decision. This is a point that I retain in terms of management and that I will continue to develop during my subsequent experiences.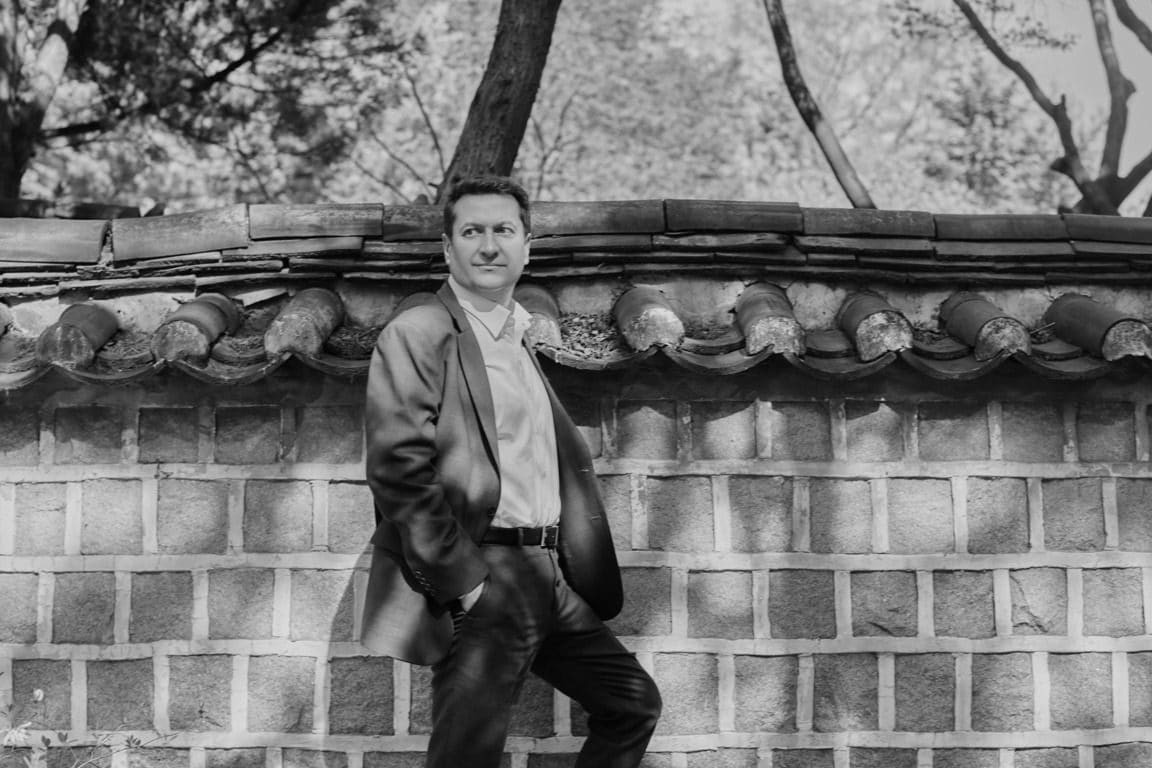 « In China: the importance of governance, autonomy and digital discovery »
In 2016, you change countries again and go much further east, to China. What main experience do you retain?
I am indeed appointed in Beijing to the general management of DongFeng Peugeot Citroen Automotive Financial Company (DPCAFC). It is one of the three structures owned by the PSA group. China is something else again and the Russian experience helps me a lot: I would have arrived directly from Europe in China without going through a Russian decompression stop, I would probably not have seen or understood half of the situations I was confronted. The Chinese market is a little more difficult, in the sense that we are operating in close proximity with the State and the Communist Party. The slightest political misstep or even a simple request for support from the French Embassy is automatically punished by the Chinese administration and its regulators, allowing the country to leave its partners blind to the reality of bilateral relations. If in Russia we often speak of corruption, in China we must speak of collusion. I manage 300,000 customers in my portfolio, nearly 1,200 dealers with 180,000 individual contracts per year and more than 450,000 vehicles in financing with our distributors. Our company operates in a joint venture with DongFeng, in a context of fairly strong animosity between the leaders of each company, more for the issue of power and lack of understanding than anything else. In fact, it is difficult to break into the Chinese market by limiting the number of human resources to be assigned to it. Thus, the management of PSA in China depends on the way in which a small score of executives manages to set up common solutions with a public partner having divergent views dictated by national thinking, on the first automobile market in the world. Unlike our French companies who believe in the role of the providential man, Chinese companies hunt in packs to address problems or negotiations.
The experience that I retain in China is the importance of governance and the strength of the support of leaders. In a real joint-venture structure, the boards and all the management bodies really come into their own. We are living through a rather unique experience: having to defend our decision in front of our shareholders, with the organization of the partner company on one side and the administrative state and the Communist Party on the other. This type of organization is much more hostile than in other countries. It is in this sense that the weight of the highest leader, the energy he gives, the investments he accepts and the trust he gives to his teams is a facilitator.
Franck, tell us what difference you perceive between Russia and China?
In China, everything is disproportionate: I managed 350 people, I had more than 2,000 dealership agents and I managed 1,200 dealerships. It's just huge and much more than what we usually see in Europe in subsidiaries of large groups. China is therefore an experience of a large structure, rapid decision-making and strong strategic autonomy. Paris is indeed starting to be very far away, unlike Moscow where the time difference means that we have more than half a day of work together. With a 7 or 8 hour time lag, exchanges are rarer with head office and sometimes there are gaps in understanding. In the same way, the development of activity in China is very different from that found in Russia or even in Europe. Before any project, managers are asked to present successful business models before making a decision. Returns on investments are expected to correspond to the partners' appetite for risk. In China, it's another paradigm, we act without really worrying about the risk that exists and we take it into consideration only from the moment it is proven.
If in the past China was the workshop of the world, today it is considered the laboratory of the world. Are you making any discoveries there?
It was in China that I discovered digital. Unlike WhatsApp, WeChat makes it possible to create mini applications or mini sites, to make sales and to develop services because it integrates marketing and financial exchange tools. In China, even if it is protected, personal data is exploitable and it is very interesting to develop all its automation. For a financial structure, these opportunities give free rein to many possibilities. We were thus the first to set up a 100% online solution for a financial captive: a client can now obtain credit in less than two minutes, thanks to artificial intelligence tools such as facial recognition, recognition of characters, big data, matching learning and openness to external databases. Nevertheless, these technologies transform the relationship with customers and oblige, for example, companies, which in the past had the objective of reducing the processing times of their transactions, to reverse this logic in favor of the ethical level acceptable for their activity. Can we use this technology? How long is it reasonable to allow a client to make a decision? In Europe, we will no doubt catch up with Renault in particular, which is working on the subject with the digital factory and will, I am sure, provide answers to these questions. All this experience allows me to be a bit of a pioneer in my field of consumer credit.
When, in 2018, I have an opportunity at Renault, I resign from PSA and leave China for Korea, being one of the few senior executives to go the PSA Renault way and not the other way around.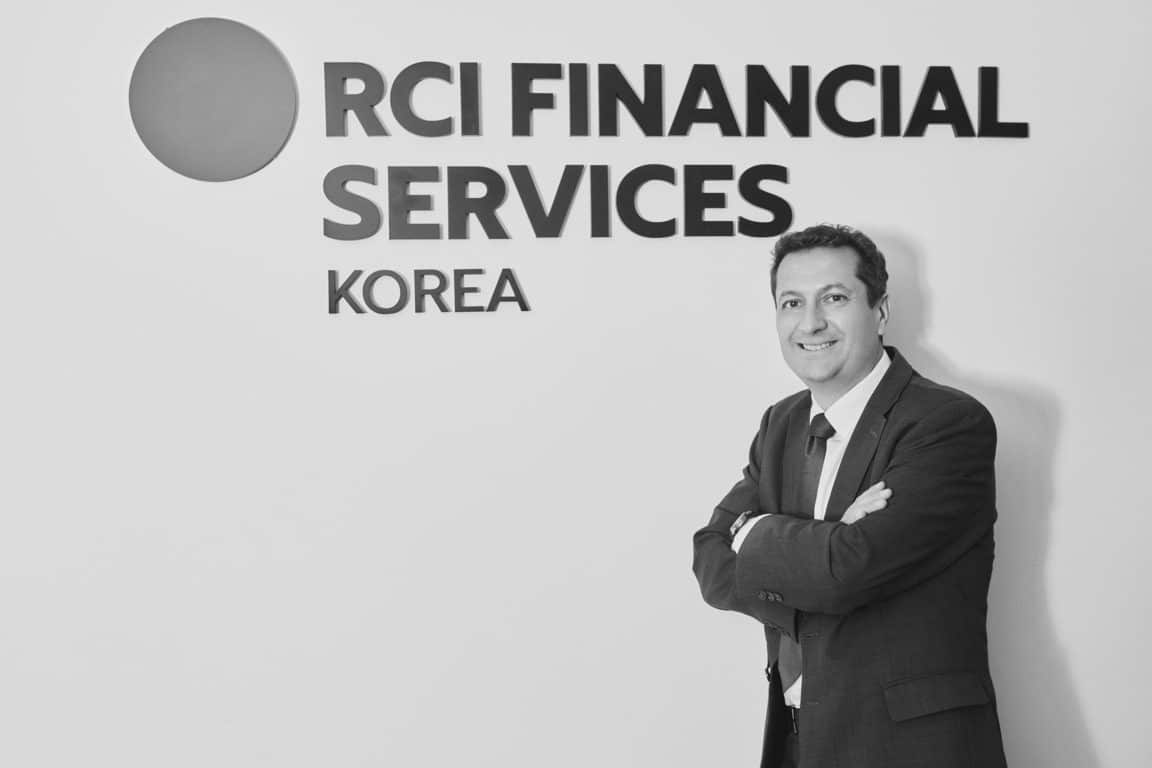 « In South Korea I have fun »
Korea is still Asia. How is it different from China?
I am therefore joining South Korea in September 2018 but also a new organization, a new structure. The Renault group and its financial arm are extremely caring organizations and very different from my previous experiences. They leave room for intrapreneurship while demanding what is natural, efficiency and results. I am taking over the management of RCI Renault Crédit International Korea, a slightly smaller company, with a portfolio of approximately 170,000 customers and 50,000 contracts per year. On the market we find Hyundai, Kia and some domestic manufacturers including Renault Samsung with SSangYong and General Motors. After more than 10 years in Eastern countries, for me it's America. The setting is pleasant, the Koreans are extremely courteous, pleasant and endowed with a capacity for work that I have not encountered in other countries. There are modern buildings, large avenues, a clean and urban environment, everything is perfect. The regulations are known and applied. As in all Asian countries, the share of oral instructions from the authorities exists, but it is controlled. While Korea lags behind Europe, Russia and China on some regulatory points, it is ahead on others. It is therefore rather a fairly complete and stable country, not necessarily easy for a leader who bears an enormous criminal responsibility but sound in terms of organization and clear in terms of business. When I arrived, I was amazed to see an absolutely incredible IT infrastructure with companies like Samsung that put in place superb architectures – their medical sector is in the 5 most efficient in the world. Paradoxically, the country is quite poor in terms of digital services. We have 5G but we don't use it. It is certainly the fault of an economy based on auto-entrepreneurship which creates socially strong corporations which hinder societal transformations.
In this context, what do you put in place?
I am relaunching a digitalization project and I am using WeChat's little brother in Korea called Kakao, developing roughly the same services as in China. For our customers, we are also rethinking the car loan experience to personalize it, make it easy to use and converge existing technologies on our systems. We are increasing the perceived quality and adapting the structure of the organization to the challenges of tomorrow to meet the various mobility needs, such as subscription offer systems, energy with the growing share of electric vehicles in our sales and use to offer mobility financing solutions corresponding to the lifestyles of our customers. I have been managing director for 12 years now and at each stage I have learned things. In Korea I have fun. I redid the procedures as I had done in Russia, I developed services a bit like in Slovenia and Croatia and I looked at the digital aspects and communication as in China. I really enjoy this position. I'm starting to have a know-how, I have recipes that work and it's very pleasant.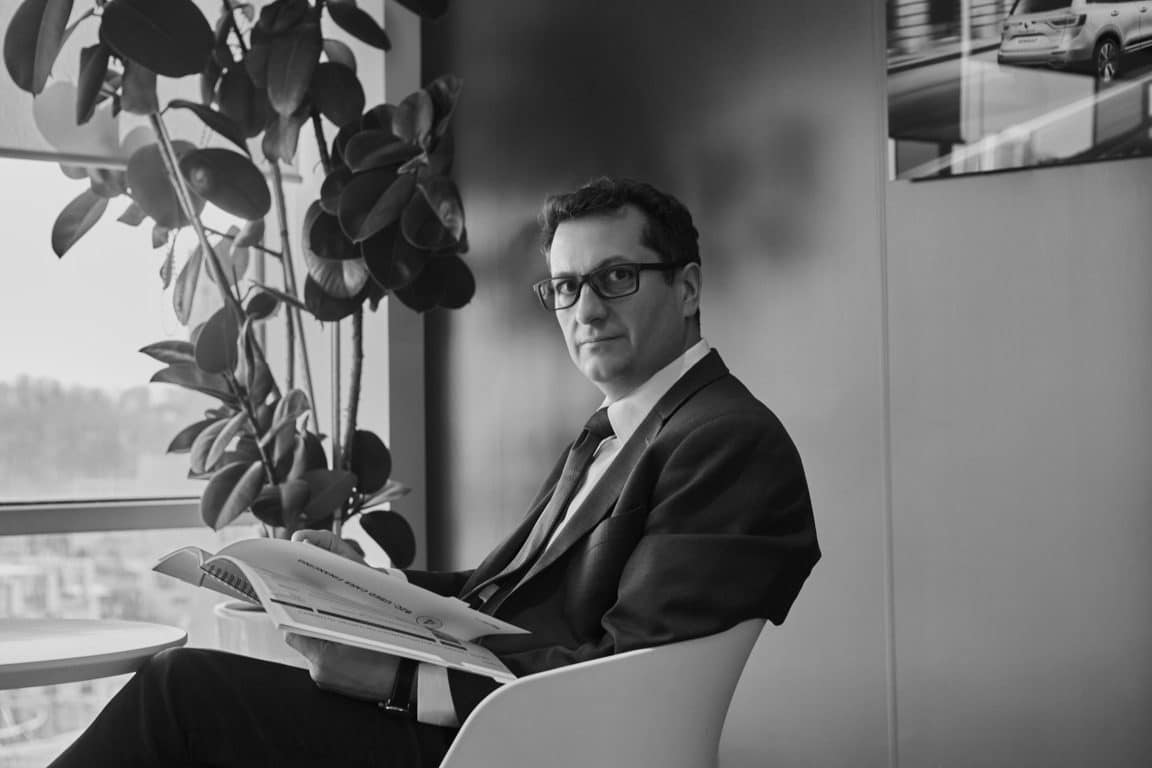 « To expatriate, you must respect others, approach them with kindness and give without waiting to receive. »
Franck, you have a strong expatriate experience. What has changed in you?
The fact of discovering different Asias completed my vision. Central Asia, China or the Pacific have a different history and presence but their cultural link, historically supported by the Silk Road, is very strong. Their values ​​are often far from ours often dictated by Confucian thought respectful of a moral and social system. Of course we have similarities, it is often the form that differs and not necessarily the substance. In Europe, while two birds are killed with one stone, in Asia two birds are killed with one stone. Going from Moscow to Seoul is not going from Paris to Warsaw. The difference is important and it allows you to open up to the world. The first condition for expatriation is not to be ego-centered, to respect others and approach them with kindness. Over the course of experiences, from a moment spent at the back of a shop drinking tea or meeting Kazakh ministers in Almati or simple craftsmen in Lijiang, we slowly discover this territory.
What advice would you give to a person who would like to succeed in their expatriation?
We must give without expecting to receive. When I arrive in a country, I never forget that I am a guest. In Russia and China, you are frequently reminded of this with the obligation to register regularly at the nearest police station to your home. In Korea, this obligation does not exist. In both cases, one must be open to a different culture, focusing for example on different language systems. In Europe we use Roman letters constituting an alphabet and it is simple. When you arrive in Russia reading Cyrillic is difficult but you can grasp quite quickly. When you arrive in China without an alphabet, you no longer understand anything. The hànyǔ is difficult to read and there is no declension. And the Korean script, hangeul, is yet another type of complicated script. It's exciting and you really have to be open. Finally, I also believe it is useful to remember that the skills of an expatriate are not unique and are often also available on the market. What is expected of us is to bring something more: a vision, the experience of different markets, something that we have acquired elsewhere. This is all we have to give.
« Expatriation: a family affair »
Do you have any final advice?
For an expatriation to be successful, I first make sure to take care of my family. I make no concessions on that. Once you have a solid back base, you can build and do everything we talked about. I have been married for 21 years, I have two children and it is true that it is a family story. Changing countries four times in 12 years requires flexibility from your partner and children. My son never went to school in France and he has an openness to others and a curiosity that are a little different. My daughter is the same. These are contributions that will surely be useful to them in their adult life but which are rarely valued in the French training system, which only rarely appreciates the small numbers of French high schools far from mainland France. However, it is a pleasure to see your own family evolve like this!
A look at an Executive Coaching session using the CO-CREATiVE Communication® method
Franck, a word about our Executive Coaching session?
We had direct and very interesting exchanges thanks to your experience abroad which makes you familiar with my issues and promotes a mirror effect. With a lot of benevolence and listening, you allowed me to push the reflection and to have openings on my management problems. To me, you are an "Experience Revealer". Thanks Antoine!

ANTOINE LEYGONIE-FIALKO
International Executive Coach and Consultant
Antoine Leygonie-Fialko is an International Executive Coach, ICF certified at PCC level, specializing in supporting international leaders "Towards CLEAR, CALM, CARING and POWERFUL thinking".
He is the founder of the CO-CREATiVE Communication® and the company CADRAN which operates globally. Previously, he managed 7 companies, from start-ups to corporate, in France and internationally (Europe, Asia, America, Africa), in various industries (construction, architecture, internet, HR…).
Today, with more than 2,000 hours of Executive Coaching, he works remotely with international leaders and their teams who want to unleash the power within their singularity in front of strong challenges requiring them to get out of their comfort zone & known mental frameworks.
My latest articles
More about me