How do you appease and then resolve a conflict?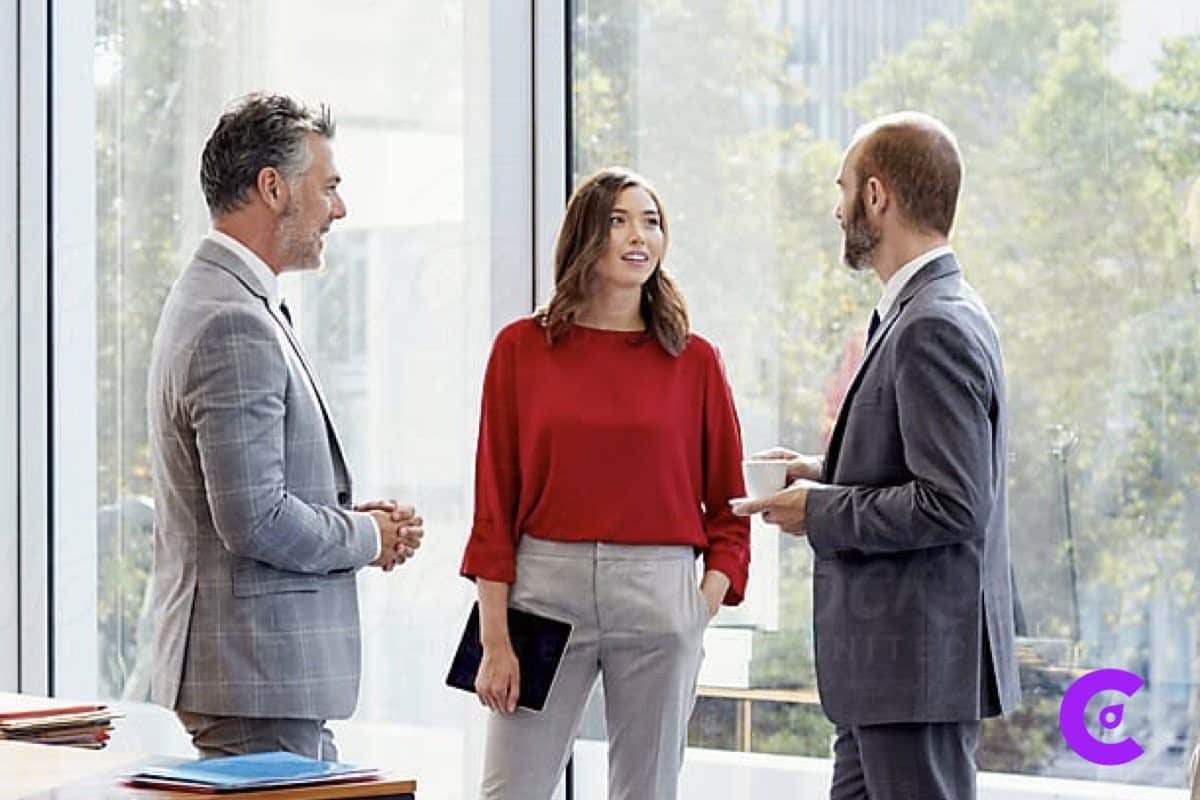 "We will work together to support courage where there is fear, to encourage negotiation where there is conflict, and to bring hope where there is despair" — Nelson Mandela
A manager faces a multitude of tensions that can degenerate into more or less violent conflicts that penalize the business and the quality of the relationship with the stakeholders: hierarchy, employees, suppliers, customers, etc.
Consequently, one of the key skills of the leader is his ability to prevent conflicts, then, if they arise despite everything, to appease them to minimize their impact. In particular, the great leader is the one who knows, despite situations of conflict, to restore trust and maintain the quality of the relationship.
However, the good leader is not the one who gives in to everything and everyone. As he is also responsible for the results of his entity, he must be able to defend his interests.
Going through a conflict while defending your interests is a balancing act. Sometimes the leader does not see a way out of the situation. And could be tempted, either to impose his point of view by force, or to give in to unreasonable demands.
What to do to get out of this situation? How to resolve a conflict while preserving both its interests and the quality of the relationship with the stakeholders?
Here are the 7 mistakes not to make and the 7 ways to succeed.
The 7 mistakes not to make
Mistake n°1: Believing that by showing your muscles the conflict will subside
The history of conflicts between people or between peoples can make you believe that the best way to resolve a conflict is to play the law of the strongest. Admittedly, in the short term, this strategy may seem like a winner. But this is to forget the lasting resentment that will settle in the emotional memory of the "defeated". Having destroyed trust, it will take you years or even generations for a relationship of mutual respect and benevolence to be established again.
Mistake n°2: Thinking that by giving in a lot the conflict will be resolved
Conversely, you might think that the conflict is going to be so costly (emotionally, economically, politically…) that you prefer to give in to the demands of your counterpart, to preserve the benefits of preserving your relationship (interpersonal, commercial…). Here too, this strategy can be a winner in the short term. Indeed, sometimes you have to know how to give in to opposing demands to preserve a relationship. Nevertheless, in the medium term, you increase two risks: on the one hand, the risk that you accumulate, more or less consciously, resentment for the other party, on the other hand, the risk that the other party increases its requests, seeing that there is not much resistance from you.
Mistake n°3: Imagining that by doing nothing the conflict will be resolved
You can also imagine that by doing nothing the conflict will die out. In time, your interlocutor should understand the futility of the situation. Certainly, it is wise not to escalate a conflict. In particular, when there is a risk of explosion, it is wise to let some time pass for the stakeholders to get out of the emotional approach and enter into a more rational approach. However, it is dangerous to procrastinate. In the medium term, the ostrich strategy is dangerous. Nothing assures you that your counterpart will take things like you and forget the reasons for his resentment.
Mistake n°4: Thinking you're right
Once you decide to be proactive in resolving the conflict, you risk falling victim to a cognitive bias: the one that always makes us think that we are the ones who are right. It is difficult to remember that the other party is also in the grip of this cognitive bias. How can you believe that you will resolve a conflict if everyone thinks they are right?
Mistake n°5: Believing that it will be possible to resolve the conflict without it costing you
You may be willing to listen and understand the other side's reasons, but not be willing to give up on your position. This rigidity is unlikely to help you resolve the conflict. Conflict resolution requires the efforts of each party. It is similar to a commercial negotiation, where one lowers his selling price while the other increases his offer. Each accepted a "cost" for the transaction to take place.
Mistake n°6: Hoping that it is enough to entrust a mission to a professional negotiator
You may be tempted to offload the task of resolving your conflict, for example, by entrusting it to a professional negotiator. Being accompanied by a conflict resolution specialist will certainly benefit you. However, you would be wrong to hope that a negotiator can do all the work. In particular, you will always have to understand the other party's reasons, the cost you are willing to accept to resolve it and the details of the agreement being negotiated.
Mistake n°7: Thinking that conflict management coaching is useless
Some leaders are good managers, developers or business negotiators. In a conflict situation, these qualities will be very useful to them. However, leaders are generally overloaded with tasks. Conflict resolution is only one of their current responsibilities. Coaching is therefore the best way to quickly take an emotional step back and define a win-win strategy to end the conflict. It is also a way to acquire tools and techniques that would allow you, in the future, to better manage conflicts, even prevent them.
How to empower yourself to succeed
"Looking at the earth from afar, you realize it's too small for conflict and just big enough for cooperation" — Yuri Gagarin
Track n°1: Curb the temptation to continue climbing
The first step in favor of conflict resolution is to curb escalation (threats, sanctions, violence, etc.). The escalation of the conflict can only lead to an increase in the cost of the conflict for both parties, not only on the material or symbolic level, but also on the emotional level. At this point, it can be useful to take a step back (for example by allowing yourself to take your mind off things), to calm your own emotions, and thus enable you to not give in to the temptation to overreact. .
Track n°2: Keep in mind what there is to lose by giving in too much
The second step favorable to conflict resolution consists in adopting a systemic view by studying, as rationally as possible, the consequences of your proposals for resolving the conflict. You will easily see the first-order consequences. But you will do well to look at the second- and third-order consequences. You will then have a real understanding of the points on which you can "give in" because the other party will see a real benefit, while for you the cost, in the short and long term, will be acceptable.
Track n°3: Be pro-active and perpetually inventive
Creativity is at the heart of conflict resolution. Typically, each side enters the conflict with a narrow view of what they want and don't want. However, the peaceful resolution of the conflict most often involves the "invention" of an agreement that neither party had imagined. However, to bring about such an agreement, it is essential that you are proactive and creative. At this stage, the help of an outside person, less emotionally involved, can be very beneficial.
Track n°4: Understand in depth the reasons of the other parties
Agreeing on a way out of a conflict does not mean that you have to agree with the reasoning of the counterpart. You have full opportunity to disagree on the substance. However, to reach an agreement on the form, you will have to "understand" the reasons of the other and admit that these reasons have their relevance in the logic of your counterpart. In addition, to preserve the quality of your relationship, it is essential that the other party feels that you have understood them (even if it is clear to them that you still disagree). Making you feel that you deeply understand the other party's reasons is the most effective step in restoring the quality of your relationship with them.
Track n°5: Be ready to wet your shirt and tap into your resources
The fifth step towards resolving a conflict is your personal commitment and willingness to invest in that resolution. Your commitment must translate into your time, your focus on this subject and your "presence" and "listening" to the other party. Your investment must also translate into proposals that really cost you (emotionally, financially, symbolically, etc.). The conflict will find a way out only if you are ready to draw on your resources.
Track n°6: Surround yourself and delegate while remaining 100% concerned
Once the 5 previous tracks have been implemented, it will be very profitable for you to surround yourself well and to delegate part of the management of the resolution of your conflict. For example, you may need the creativity of a brainstorming group. You may also need the skills of a professional negotiator to make the intermediate rounds necessary to define an agreement. All skills are welcome if they work to appease the conflict. However, to reach a quality outcome, it will always be decisive that the other party feels that you remain 100% concerned.
Track n°7: Be accompanied by an Executive Coach
When trying new techniques to develop your ability to manage conflict constructively, it is beneficial to have someone with you who is already experienced in mastering these techniques. For this, support from an Executive Coach expert in CO-CREATiVE Communication® will be very beneficial to you. Such a coach will not only help you to resolve conflicts on the concrete cases that you will bring to him. But above all, it will train you to master the tools allowing you, thereafter, to manage any conflict situation in complete autonomy.
Learn more about our support
Cadran offers dedicated support to managers who wish to develop their ability to resolve conflicts.
Our offers:
Coaching Individuel : « 

Leadership Coaching 

» — to develop the soft skills of the international leader of excellence
Coaching Individuel : «

Résolution de conflits

» — to know how to resolve conflicts intelligently in order to preserve the quality of relations with stakeholders
Our "Challenge" Items:
Our Coaching Articles:

ANTOINE LEYGONIE-FIALKO
International Executive Coach and Consultant
Antoine Leygonie-Fialko is an International Executive Coach, ICF certified at PCC level, specializing in supporting international leaders "Towards CLEAR, CALM, CARING and POWERFUL thinking".
He is the founder of the CO-CREATiVE Communication® and the company CADRAN which operates globally. Previously, he managed 7 companies, from start-ups to corporate, in France and internationally (Europe, Asia, America, Africa), in various industries (construction, architecture, internet, HR…).
Today, with more than 2,000 hours of Executive Coaching, he works remotely with international leaders and their teams who want to unleash the power within their singularity in front of strong challenges requiring them to get out of their comfort zone & known mental frameworks.
My latest articles
More about me