International Executive are speaking
Keys to successful business in Russia
Jérôme Jacek, General Manager, ID Logistics Brazil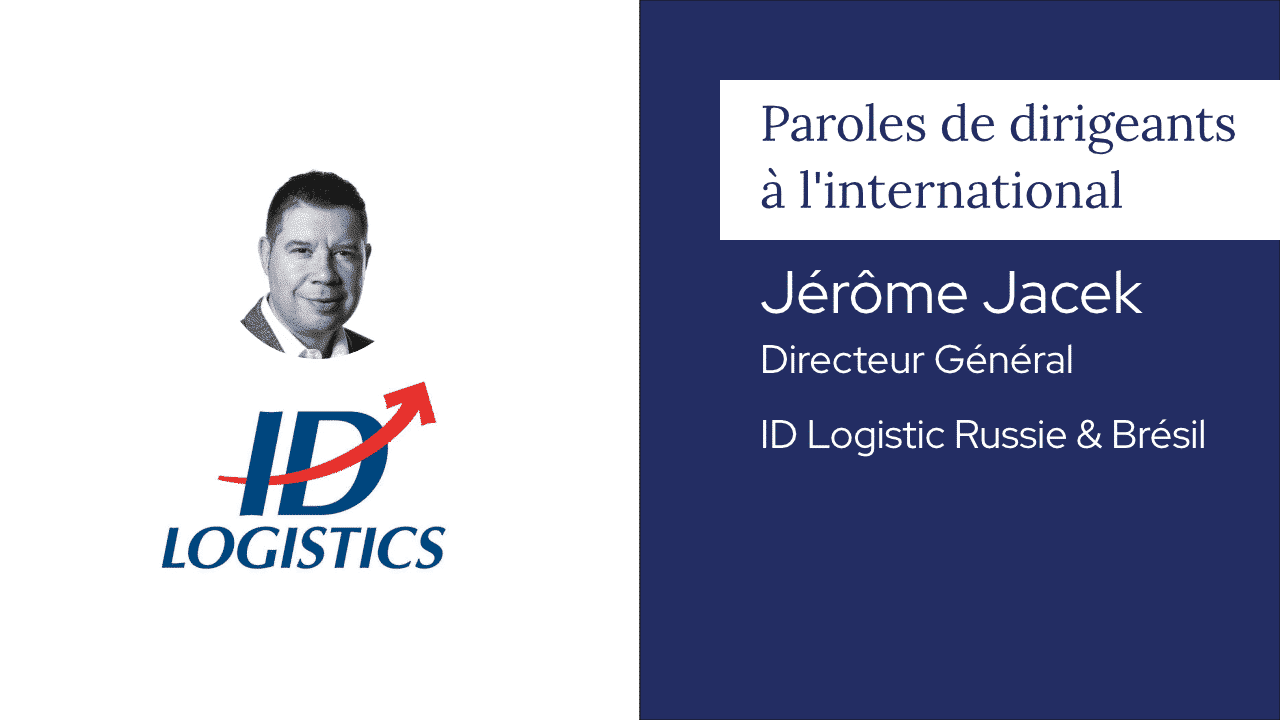 "The real difference between Russia and Brazil is in their management style"
After coming to Russia in 2011 for FM Logistic, Jerome Jacek became the executive of ID Logistics' subsidiary in 2013. In January 2019, Jerome left Russia to take over Brazil's subsidiary.
Some career highlights
2011 : Warehouse Complex Director – FM Logistic Russia
2013 : General Manager – ID Logistics Russia — 1200 persons – 8 operations (dedicated warehousing for mono clients)
2019 : Managing Director – ID Logistics Brazil — 4000 persons – 40 operations (metalized warehouses)
Mail : jjacek@id-logistics.com
Site : www.id-logistics.com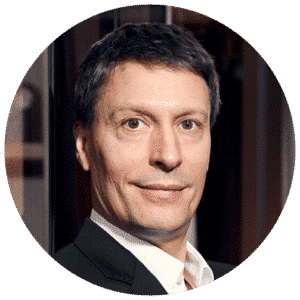 Interview conducted by Antoine Leygonie-Fialko
Open dialog then Executive Coaching session
using the CO-CREATIVE Communication® method
I met Jerome 3  years ago when he was still in Moscow. I was struck by his "Lion's temper" as he dreamed that someone would finally tell him "you're a pain in the ass, you don't listen…". He wanted a brave opponent with whom he could battle intellectually. From the moment of our first meeting, I loved our exchanges. Today, I invite you to discover his passion for management and diversity, while referencing to his experience both in Russia and Brazil…
"My true competitors are my clients"
Jerome, what is your business?
We are a contractual logistics group. My business is to sell "tailor-made" logistical solutions. We sell warehousing, information systems for warehouses, technology, innovation and transport solutions.
What do you mean by selling technology?
Selling technology is to give our clients the means to increase productivity, be more competitive and reduce costs. We sell technical equipments such as radio terminals, voice picking, conveyors, scales to avoid picking mistakes… Making everything more digital helps accelerate flows and improves reliability, speed and productivity. In this supply chain profession, we offer a fluid connection with clients' commercial managements. We also sell transport solutions, TMS, Transport Management System, while offering round optimization, and sometimes even incorporating their transport teams in our warehouses. This synergy allows better communication between transporting and logistical teams. Today, indicator cockpits allow us to literally work in real time.
Who are your clients, in Russia and Brazil?
In Russia, we have a strong dominating focus on retail, with clients like Auchan, Métro, manufacturers like Yves Rocher, Bacardi, the chocolatier United Confection and e-commerce with Shop and Show.
In Brazil, our big retail clients are Leroy Merlin and Carrefour. Our FMCG industry clients (Fast Moving Consumer Goods) are among others Henkel, Nivea, InBev/Ambev, Danone, Unilever. As clients, we also have Privalia (Vente-privee.com in France) and in the cosmetic industry Puig, Estée Lauder, Shiseido. Our concept is to keep in balance our client base with 1/3 retail, 1/3  FMCG industry and 1/3  e-commerce.
Who are your competitors and how do you differentiate yourself?
My true competitors in Brazil are my clients whom I need to convince to outsource. We then also face our usual foreign competitors such as DHL, Ceva Logistic, Kuehne Nagel and local competitors like TPC, Tegma, Sequoia. Today, a new kind of competition comes from Amazon and Mercado Livre who are starting to do their own logistics. Finally we have last remaining mile delivery specialists like Loggi who are very good. They include a cutting edge technology in their systems and start to use artificial intelligence very actively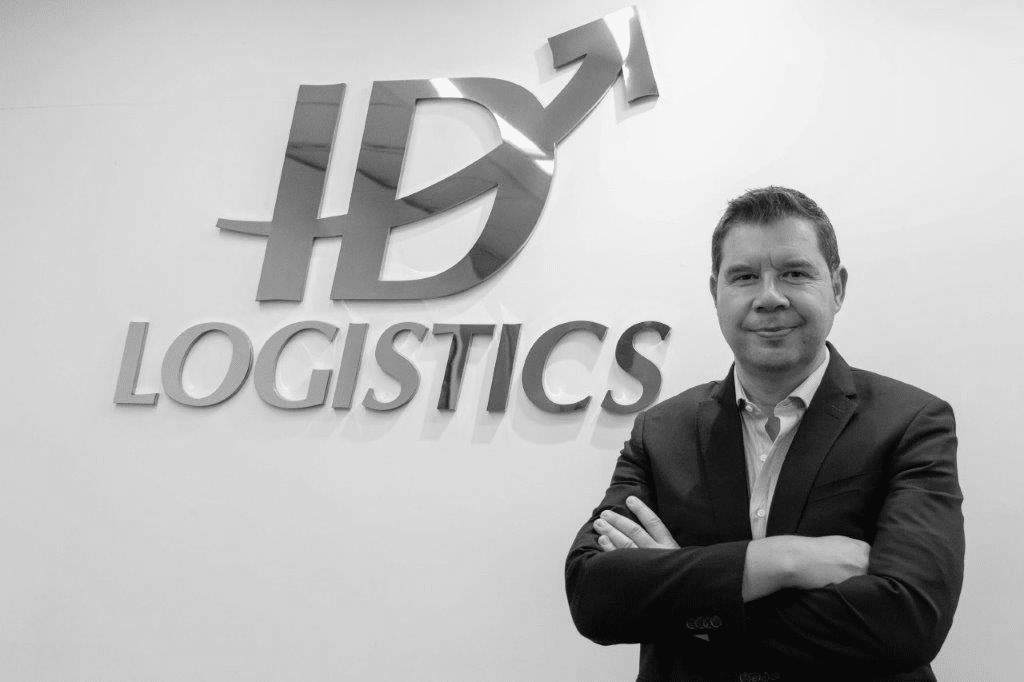 "One of the key success factors in Russia is to work with Russians"
What do you do to build employee loyalty?
I do this job because I love people: I listen to them, tell what issues they may have and I value teamwork. In Russia, I built this subsidiary from scratch. I encouraged internal promotions. In Brazil, the context is different. We have been on the market for 18 years. ID Logistics rose rapidly. Since the 2014-2015 crisis, it's the recession. When I arrived, I had six months of difficult adjusting with reorganizations and structure optimizations. Now I have built a real trust relationship with the teams.
Who do you work with to grow these businesses?
In Russia, I predominantly worked with Russians, except for two French VIE. As a matter of fact, I think that one of the key success factors in Russia is to work with Russians.
I also had spot meetings with people from different countries. It helped me a lot as well.
In Brazil, I just enrolled in the Chamber of Commerce and I also met foreign trade advisors. These impartial top-to-top meetings help me greatly exchange and comprehend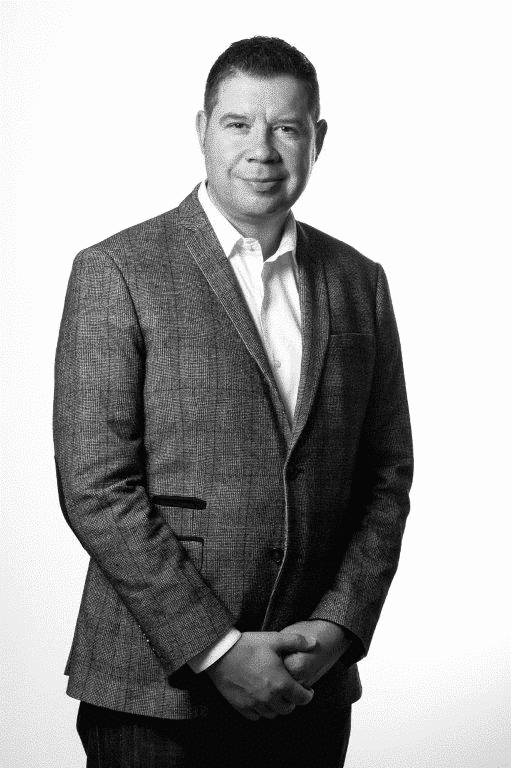 "In Russia like in Brazil, there are real talent pools"
What are your challenges for the next few years?
Last year we launched a project called Connection 2022. With this project, we will transform the company by making it more competitive while adding value, technology, innovation, digital and continuous improvement process. For our innovation and improvement systems, we have established partnerships with start-ups.
How do you indentify and foster talents?
I identify talents within the company, by organizing interviews, and accompanying our teams to clients and warehouses so I can better understand their actions and I rely on the good management of our human resources which includes the deployment of assessment plans matching our professions. Very soon, we will also develop plans of our digital training courses.
I love Brazilians like I love Russians. In Russia like in Brazil, there are real talent pools. My goal is to share with them all the best international practices and to prepare them for the future.
Russia, Brazil, what are the differences and similarities for business?
The real difference between Russia and Brazil is in their management style. Russians are tough, and with a frontal approach. They are strongly resilient undoubtedly because of their history and the hard life conditions they have in a cold country where winters are long. In Russia, there is very little room for the weak. You need patience. Russian executives are esteemed by their actions and their decisions, good or bad. I admire Russians for all these reasons.
On the contrary, Brazil is the country of emotions, dance and sunshine. As a foreign trade advisor told me, "In Brazil, the engine for management is emotion, and the rudder is reason". Generally the "reason" comes from Europeans. In Brazil, professional and personal aspects always get mixed up. One day a collaborator told me that I didn't like him. It struck me. No one had ever told me this in Russia. Indeed, I didn't like the way he was working, but as a person, I really appreciated him.
The first similarity between Russia and Brazil is their bureaucracy. Russia is a country with many regional entities (republics, krais, oblasts…). Brazil is a federal state where each State has its own taxation. So I need to take into account this very complicated dimension in my strategy while relying on lawyers and advisors.
A second similarity lies in their teamwork. As soon as they are autonomous and are confident, Russians, like Brazilians, are really inclined to work as a team. They are both confident in the future and very open minded, especially when it comes to new technologies.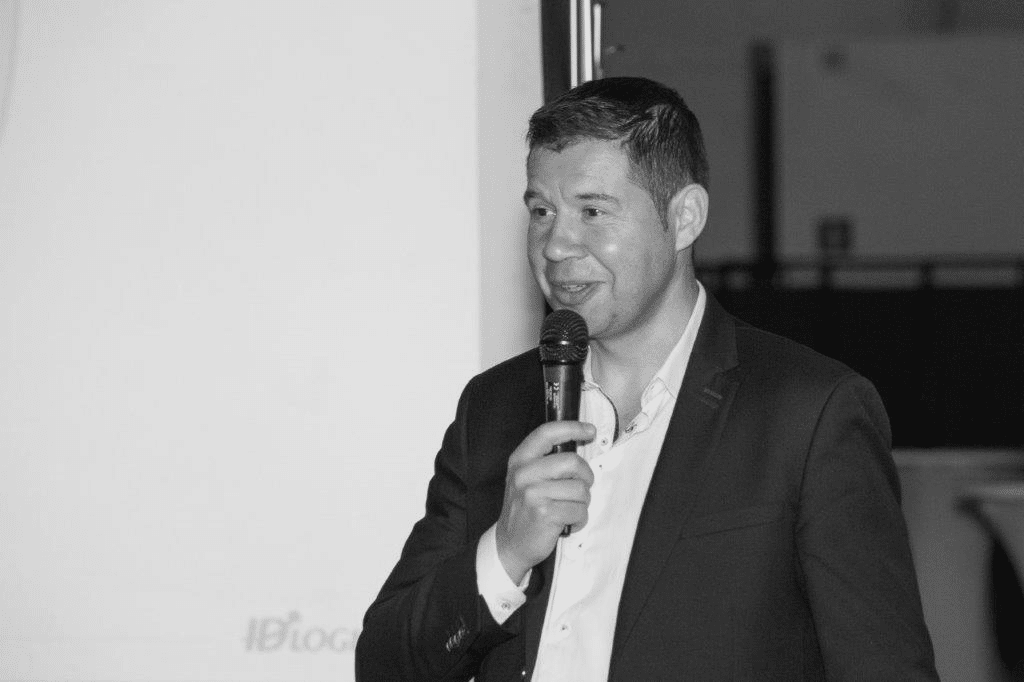 "Accept the country as it is and stay humble"
What suggestions would you give to an executive who would want to have an international career?
The first thing one needs in order to succeed as an international executive is to LOVE PEOPLE and ACCEPT THE COUNTRY AS IT IS. Next, it is necessary to BRING POSITIVE ENERGY and STAY HUMBLE. Here, I am a gringo. I will not teach Brazilians how to live in their country. While being an international executive, one should discover the history of the country to better understand its people and make local friends. Finally, one should above all NOT COPY/PASTE MANAGERIAL SOLUTIONS since each country is different.
Jerome, what mistakes have you made in Russia and Brazil?
When I came to Russia, I positioned myself as a European manager, always supportive. Caring support is good but it does not work in Russia. It is better to open the engine cover, have a quick look at what is going on and be reactive, be fast and at the same time patient in relationships with people.
In Brazil, it took me more time to figure out our priorities since ID Logistics has been operating there since 2002. Brazil is an enormous country, so is Russia. The State of Sao Paulo could be the 21st country in terms of GDP, ahead of Poland and Sweden. Here, administrative charges, infrastructures and managerial structure are expensive. We cannot take big risks and revolutionize everything right away.
What helped you when you came to those countries?
What helped me in Russia was the network,
the Chamber of Commerce  and
the APM (Association for Progress in Management). It is possible to join this association by co-option, which helps managers grow in their career path. The APM offers 10 conferences on different subjects per year. It lets me escape from my everyday routine and meet people of different ages and backgrounds. Before my departure to Russia, my "friends" from the APM gave me the names of those I could meet in Brazil. And this is really priceless.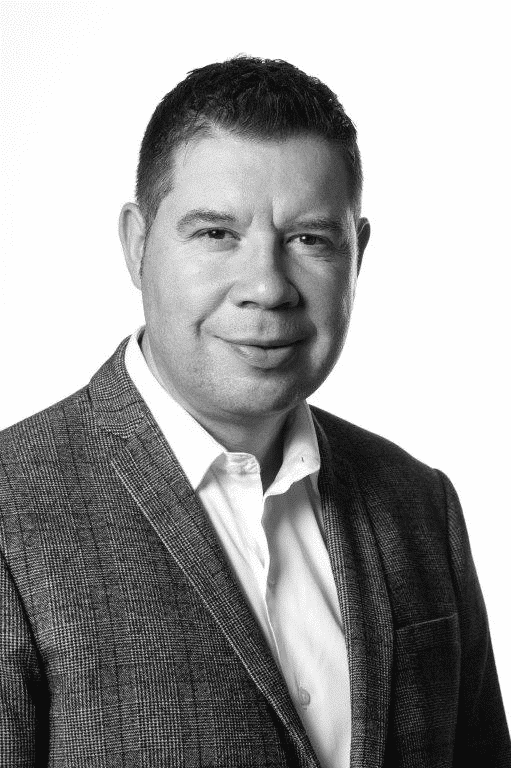 "Working with locals, well, that is a true immersion!"
Jerome, you are still playing rugby. What does it mean to you?
In Russia, I have trained Russian and French children and helped them discover rugby. In Brazil, I will try to play again with a team of veterans. For me, rugby is a sport of solidarity and diversity. In every team I played for, a lawyer interacted with a blue-collar, an engineer interacted with a little clerk. A lack of diversity in companies and in the society in general represents a real issue for me. We need a male/female diversity, an engineer/academic/autodidact diversity. This is what I want to work on.
In 2005, the ID Logistics's founders Eric Hemar and Christophe Satin opened a school in Rio's favelas. Here, students learn logistics, social awareness and even Zumba. Why are there Zumba classes? Because if mothers are not included in the project, children will go back to drug trafficking and their misery. Only 2 or 3% of favelas' residents are drug dealers. The others are blue-collars. In fact, young people from favelas who studied in our IDEBRA school have become professional dancers. Some of them work in our warehouses. For this reason, I am persuaded that our executive teams need more diversity.
A last word to conclude?
I am a passionate person. I adore Russia and I adore Brazil. In each country, my approach goes through working with locals. Well, that is a true immersion!
A look at an Executive Coaching session using the CO-CREATIVE Communication® method
Jerome, a word about our Executive Coaching session?
It was a moment of listening and sharing. I was asked good questions which made me think. This coaching session helped me focus on myself and self-reflect. Such a break in everyday life is very important. It was pleasant and stirring at the same time! Thank you, Antoine, for this moment that we shared

ANTOINE LEYGONIE-FIALKO
International Executive Coach and Consultant
Antoine Leygonie-Fialko is an International Executive Coach, ICF certified at PCC level, specializing in supporting international leaders "Towards CLEAR, CALM, CARING and POWERFUL thinking".
He is the founder of the CO-CREATiVE Communication® and the company CADRAN which operates globally. Previously, he managed 7 companies, from start-ups to corporate, in France and internationally (Europe, Asia, America, Africa), in various industries (construction, architecture, internet, HR…).
Today, with more than 2,000 hours of Executive Coaching, he works remotely with international leaders and their teams who want to unleash the power within their singularity in front of strong challenges requiring them to get out of their comfort zone & known mental frameworks.
My latest articles
More about me