International Executive are speaking
The keys to business success in Russia & Ukraine
Thierry Cellerin, founder and CEO of Buzzfactory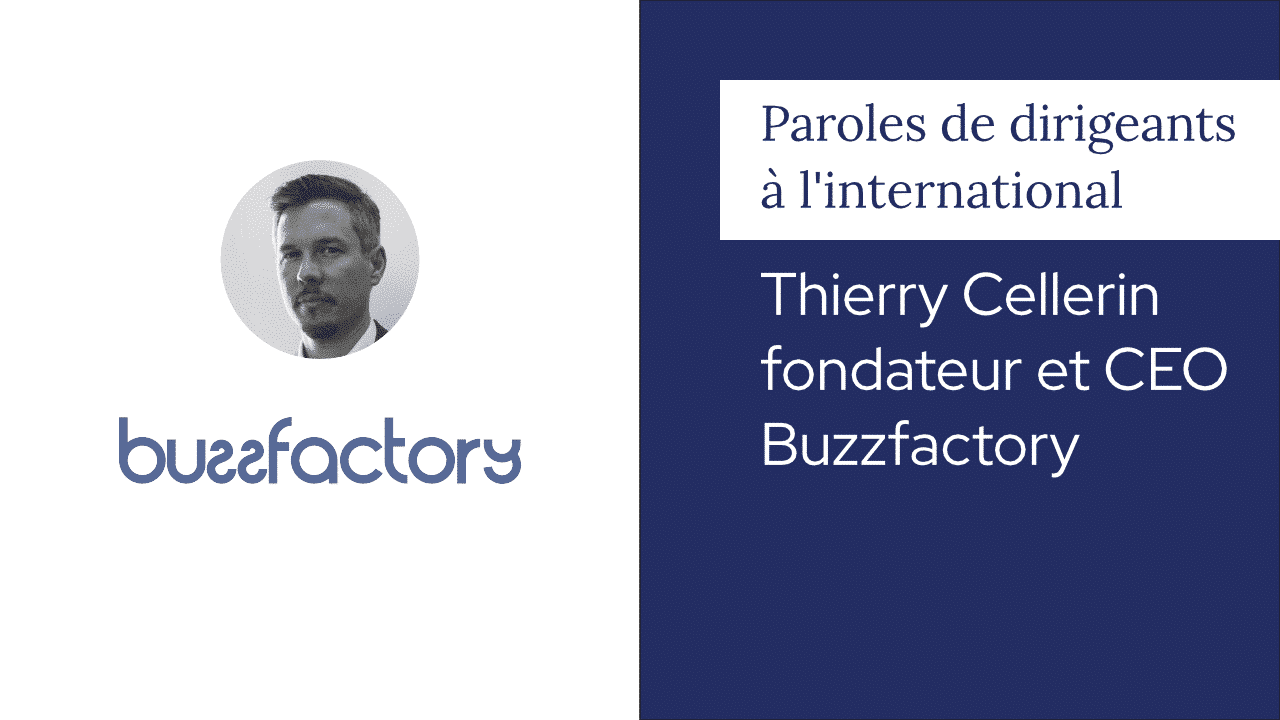 "For an equal product and a more or less equal price, it is the relationship that will make it possible to win"
Arrived in Moscow in 2002, Thierry Cellerin worked in several sectors before returning to his first love: advertising. After 3 years spent in a traditional advertising agency, he launched himself into digital marketing and created Buzzfactory in 2010. Between 2010 and 2019, the company grew and its turnover increased by 30 to 35% per year ( and 47% in 2019 alone). It has major international brands among its clients.
Some facts
2004 : OST Group – Marketing manager
2005 : Planet Optica – Marketing Director
2006 : MADE Advertising – Director of development
2010 : The Buzzfactory – Founder and CEO
Mail : tcellerin@buzzfactory.ru
Site : https://buzzfactory.ru
Instagram : @buzzfactory_ru
Facebook : facebook.com/buzzfactoryRussia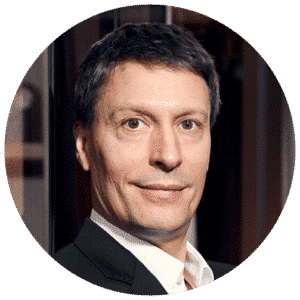 Interview conducted by Antoine Leygonie-Fialko
Open dialogue then Executive Coaching session
according to the CO-CREATiVE Communication® method

I met Thierry 3 years ago, when he was a resident at the MEF (House of French Entrepreneurs in Moscow). I was immediately impressed by the importance he gave to investing in himself by financing training and coaching sessions for him every year. The path he has taken since we first met is a reflection of his thirst for personal development…
"I take my time to develop subsidiaries in other countries, without skipping any steps."
Thierry, what is Buzzfactory?
Buzzfactory is a digital marketing agency. We work with major international brands to help them manage their online visibility and reputation by collaborating with leading Russian bloggers and influencers. In concrete terms, this involves online reputation management: we monitor the brand's image on the internet by monitoring discussions and comments on forums and social networks. This allows the company to adjust its communication accordingly. In a world where consumers are more and more careful about the quality of a product, not hesitating, before confirming their purchase, to go online to check the reviews of previous buyers, this service is very useful for major brands.
To enhance Buzzfactory's historical offer, we developed Buzzanalytics, which offers a dashboard to track the impact of a marketing campaign on product ratings and sales.
For small budgets, we also developed Storify, a tool that allows you to autonomously manage a brand's relationship with its influencers: find them, exchange with them, pay them and monitor their results.
Now, we are developing We&Love (pronounced "With Love"), an activity based on the "live stream shopping" concept that is very successful in China: it's the 2.0 version of home shopping with online bloggers to whom consumers can ask questions before confirming their purchase. This activity is a kind of "social commerce". In my opinion, this is the future of e-commerce!
Who are your clients?
Our clients are major international brands such as L'Oréal, Mars, Unilever, Kimberly Clark… We work with all types of brands.
On which territories do you work?
Initially focused on the Russian market, we opened a Buzzfactory subsidiary in Ukraine in 2019 and have already signed with 2–3 large local clients. We had planned to open an office in Kazakhstan in 2020 but this project is currently on hold due to the current international situation. I am taking my time to develop Buzzfactory in the other Russian-speaking countries, without skipping any steps while gradually building up We&Love and Storify. Our asset: once the working procedures are set up, the concept can be exported everywhere.
"I place a lot of importance on flexibility and cooptation"
You have surrounded yourself with collaborators to develop your activity. What makes them adhere to your project and your company?
In order to build loyalty and motivation, I place a lot of importance on flexibility in the workplace. Employees then use this leeway given to them and convert it into efficiency. This allows them to take responsibility, to grow, and therefore to evolve within the company.
To ensure the quality of integration, I mainly recruit by co-optation. Ninety percent of my team is made of people who know each other well, who are used to working together. I have given priority to this good relationship between my employees (sometimes to the detriment of skills), which in the end has an impact on the team: they are much more motivated and are striving to move forward.
To develop this activity, have you relied on partnerships?
Buzzfactory, Buzzanalytics, Storify and We&Love are 4 distinct legal entities. On Buzzfactory, I have two financial partners who have no executive role. With Buzzanalytics, we have a Russian partner, YouScan[SM1] , the number 1 monitoring tool; it is a longstanding strategic partnership that matters to us.
At Storify, I am surrounded by six strategic investors who have the experience to help us build this project.
And finally on We&Love, there are three of us, including a French partner who has experience with this type of platform, and a Russian partner who worked for five years in the United States on this type of project.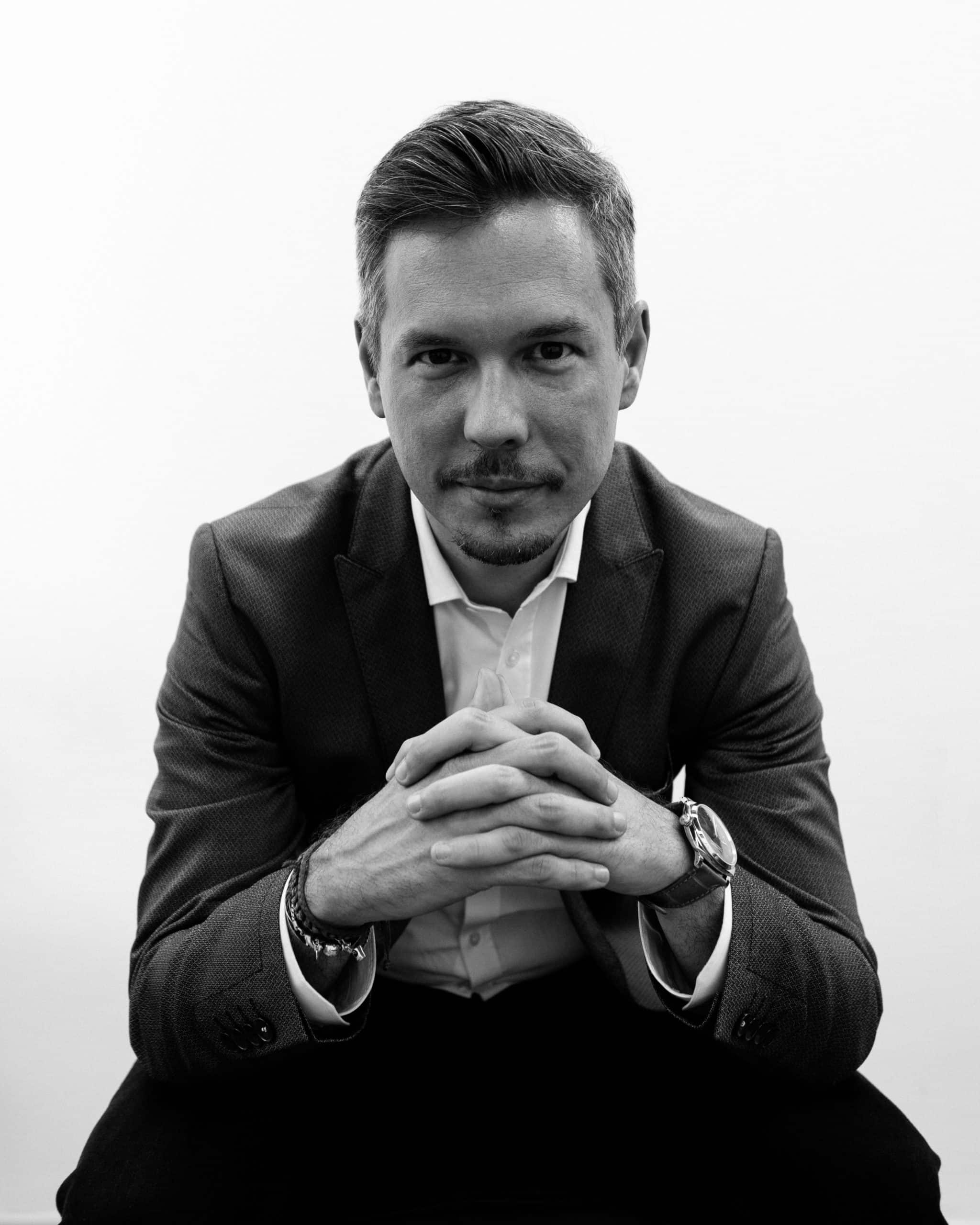 "We always have to be one step ahead of our competitors"
Thierry, what are your future challenges?
First of all, I regularly make sure that Buzzfactory is in good standing because I need to be able to rely on this activity to develop Storify, We&Love and BuzzAnalytics, which are still in the launching phase.
Then, once the procedures have been established on each of the new activities, I would like each of them to be managed by a different General Manager, so that I can free myself from the executive. This would allow me to concentrate on steering the group.
Finally, in a context of emerging competition, we need to gain as much experience as possible very quickly. To do this, we must constantly take risks and adapt to make sure that we are heading in the right direction. In the end, we owe our success to the fact that we have always been one step ahead of our competitors.
What could be the obstacles to this development?
The very nature of our activity is the main obstacle to our development.
First of all, there is the fact that our line of business is becoming more and more sought-after by clients. As a result, not only has our turnover increased, but so has the competition. As a result, our margins are shrinking year after year.
Secondly, our business model is based on service. It depends on the teams and therefore cannot be declined infinitely.
Finally, on We&Love, it is very easy to copy us.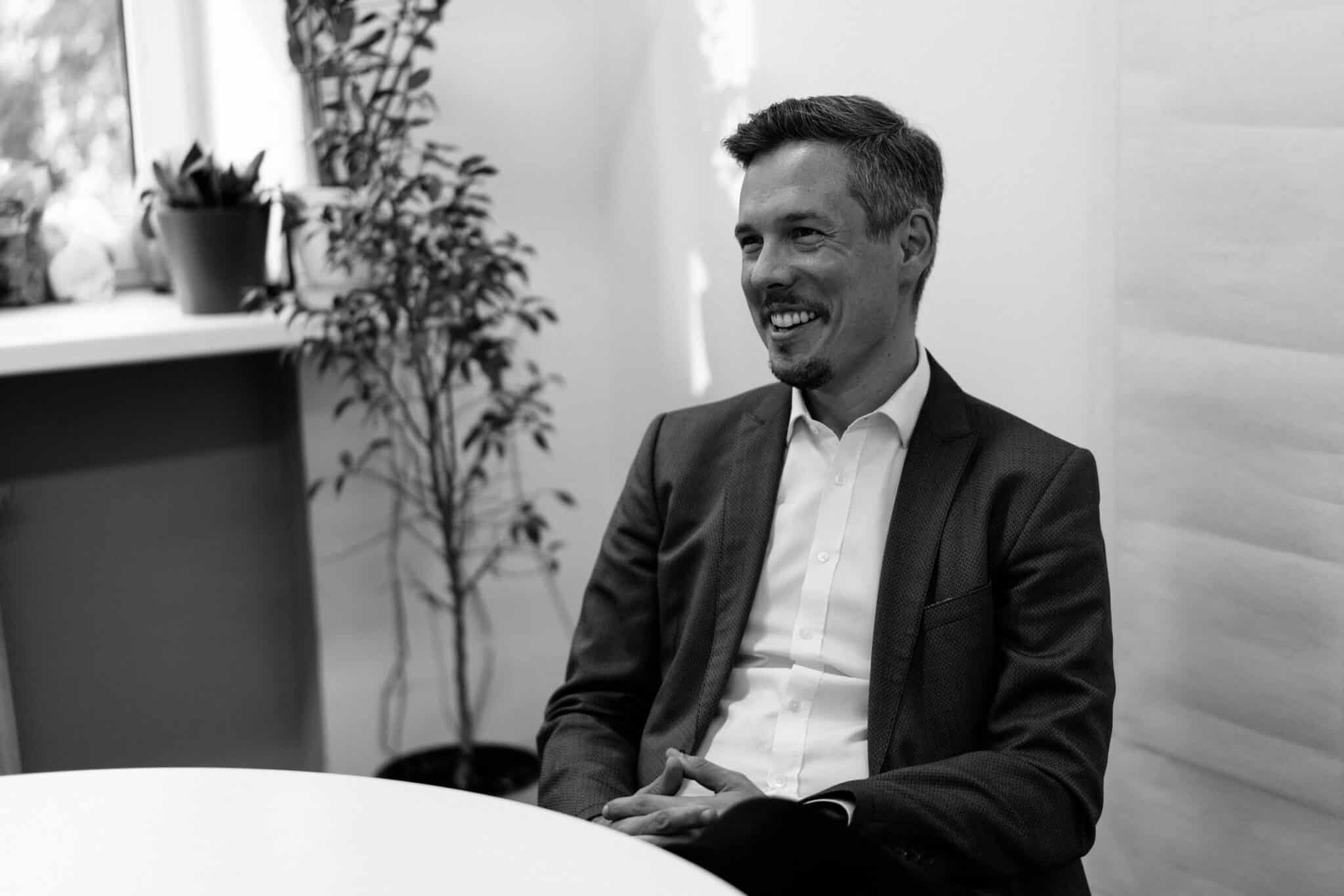 "Loving Russia, understanding Russians and not being afraid of risk: three conditions for success in this country"
To a French or Western foreigner who would like to do business in Russia, what advice would you give?
The mentality in Russia is very different from Europe. So, to a person who would like to do business in Russia, I would tell him to start, before embarking, by LEARNING THE RULES OF THE LOCAL GAME. Meeting a Russian lawyer who is used to working with French people is in my opinion one of the first things to do.
Then you have to WORK ON YOUR RELATIONSHIP WITH YOUR EMPLOYEES. One should not hesitate to assert and impose oneself in order to be respected.
Finally, you must learn to recognize projects that are skewed from the beginning so as to not waste time and energy. These stillborn projects are quite symptomatic in Russia; developing this kind of knowledge and intuition will allow to identify them more quickly.
In your opinion, what are the keys for a successful entrepreneurship in Russia when you are a foreigner?
First of all, I think it is necessary to SPEAK RUSSIAN. It is essential to develop one's activity in Russia. The language barrier is significant and should not be underestimated. Showing your Russian interlocutor that you make the effort to express yourself in their language allows you to unlock more doors.
Second of all, it is necessary to CREATE OPPORTUNITIES by meeting people. You have to be seen, you have to be invited to conferences, you have to develop your relationship with others because the relationship is more important in the end than the price or the product. While doing business in Russia, I noticed that for equivalent products and more or less the same price, it is the relationship that will prevail.
To an entrepreneur arriving in Russia, where would you tell him to go to find information?
An entrepreneur can turn to several contacts for information, including:
• The Association of European Businesses (AEB)
• The Franco-Russian Chamber of Commerce and Industry (CCIFR)
In the advertising industry, there are two organizations that can help:
• The Association of Advertising Agencies AKAR,
• The Interactive Advertising Bureau (IAB)
The business in Russia, in a nutshell, what is it like?
Even though Moscow is a city that looks like a European city, with a population that resembles a European population, Russia still remains a very different country from Europe. We have to be aware of this. And we have to be able to work while keeping in mind that tomorrow everything can stop and become different. That is the reason why successful entrepreneurs in Russia are those who love this country!
Loving Russia, understanding Russians (especially their concept of freedom and partying) and not being afraid of risk — these are the real keys to success.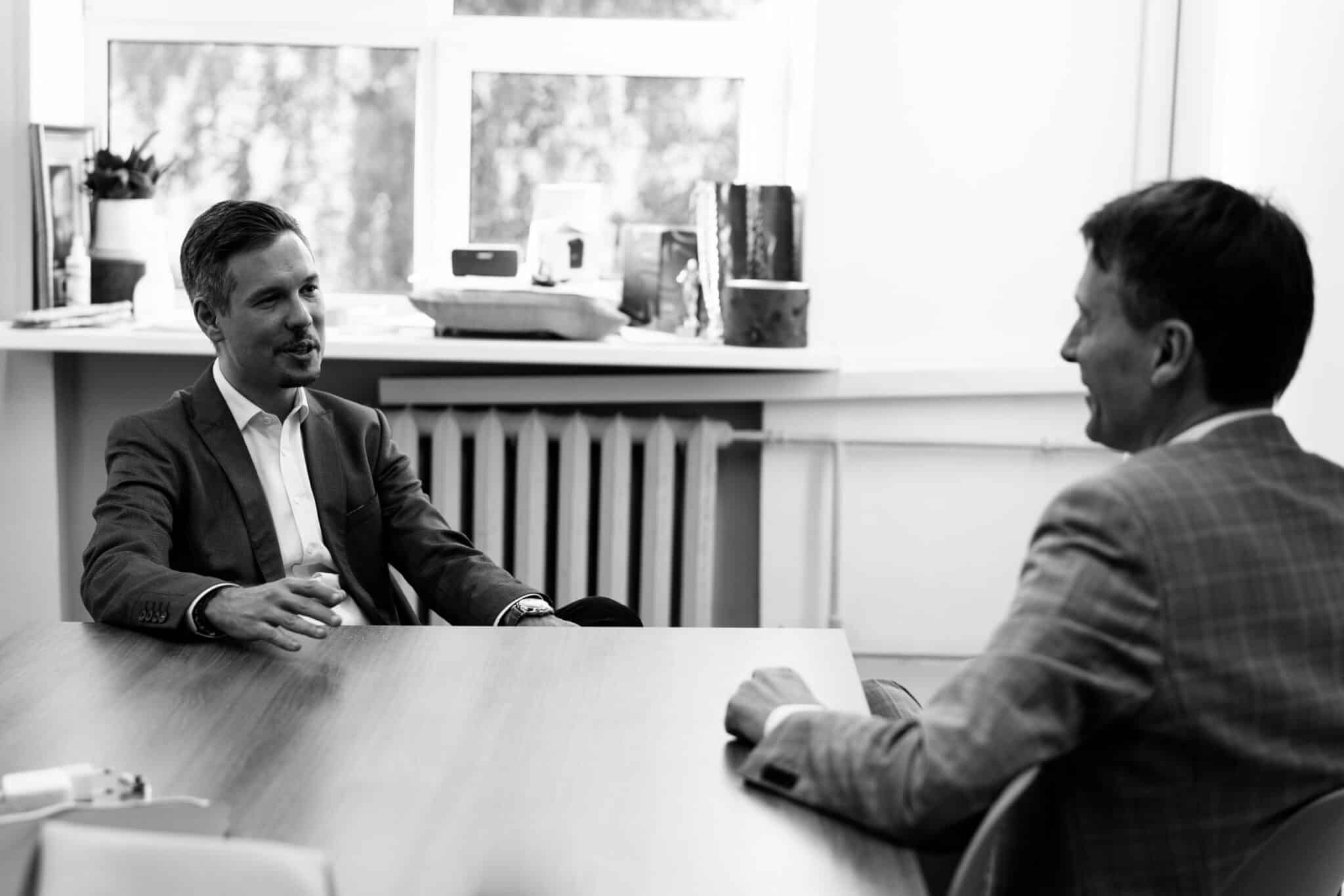 A look on an Executive Coaching session based on the CO-CREATIVE Communication® method
Thierry, a word on our Executive Coaching session?
This coaching was a different experience than what I expected. I discovered that coaching is much more open than other supporting services such as consulting or training. Coaching corresponds to a global approach. Nowadays, I like to say that the coach is a "personal development guide" that shows, not the path to follow, but the obstacles that should not be overlooked.

ANTOINE LEYGONIE-FIALKO
International Executive Coach and Consultant
Antoine Leygonie-Fialko is an International Executive Coach, ICF certified at PCC level, specializing in supporting international leaders "Towards CLEAR, CALM, CARING and POWERFUL thinking".
He is the founder of the CO-CREATiVE Communication® and the company CADRAN which operates globally. Previously, he managed 7 companies, from start-ups to corporate, in France and internationally (Europe, Asia, America, Africa), in various industries (construction, architecture, internet, HR…).
Today, with more than 2,000 hours of Executive Coaching, he works remotely with international leaders and their teams who want to unleash the power within their singularity in front of strong challenges requiring them to get out of their comfort zone & known mental frameworks.
My latest articles
More about me