International Executive are speaking
Keys to successful business in Russia and China
Yoann Vincent. General Director, ICAPE Russia-CIE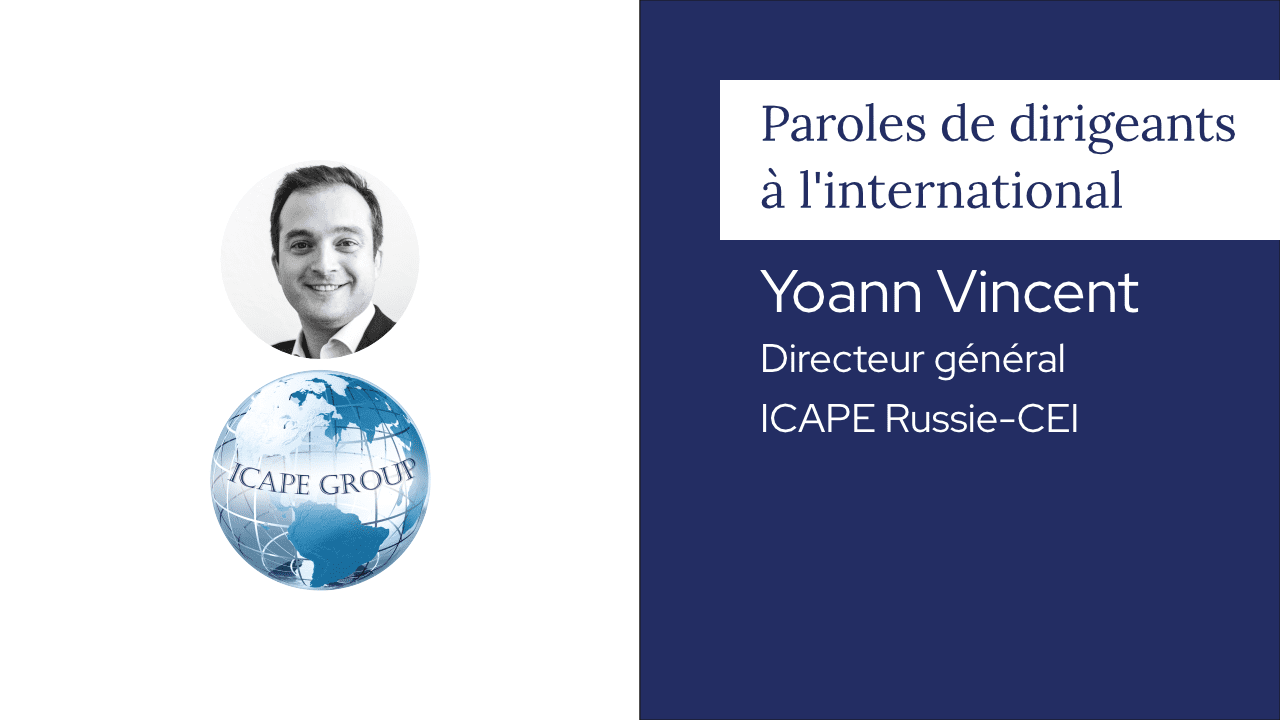 "Russia is a great playground"
After coming to Russia in 2008 through a university exchange program between the Ecole Centrale in Nantes and the Baumann Technical University in Moscow, Yoann Vincent stayed on and built his entire career in Moscow. Today he is the general director of the Russian subsidiary of ICAPE. In this interview he tell us more about his business that links Russia and China…
Some facts
2006 : Admitted to  Ecole Centrale in Nantes
2008 : Arrives in Russia and enrols at the Bauman Technical University
2013 : Country manager for Hoyez
2015 : General Director ICAPE Russia and CIE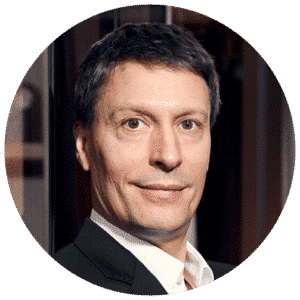 Interview conducted by Antoine Leygonie-Fialko
Open dialogue followed by an Executive Coaching session
using the CO-CREATIVE Communication® method.
I met Yoann two years ago. I was immediately struck by his dynamism and unique business experience gained at the crossroads of different continents and cultures….
" Taking advantage of Chinese financial conditions with guarantees of Western quality"
Yoann, can you tell me what ICAPE does?
For the past 20 years we have been supplying circuit boards and electromechanical components, produced as per drawing and manufactured in China . The company employs 340 people and operates on several continents, notably in Russia, but also in the US, Mexico, Brazil, India and Singapore.
Our clients come from industries that use electronics: automobile, transport (rail, air, space), medical equipment, security equipment, biometrics, illumination, and consumer electronics
We don't have any factory as such. Firstly, we add value by matching a  technical need with the capabilities of a partner factory that can produce the product,  which has received our prior accreditation  and with which we have managed to build a long-lasting relationship. Furthermore our added value lies in the expertise of our 200 quality engineers that monitor the production process in the factories of our Chinese partners.
Ultimately  we offer businesses the possibility to take advantage of Chinese financial conditions with guarantees of Western quality.
To be more precise, what does this mean in terms of costs?
A clean circuit board, without any components, is worth about one dollar. Its transformation   into a dedicated PC  board requires  one  to solder components worth 500 to 1000 dollars  on the boards. China has the most advanced factories in terms of volume and technology that enables it do the job.
Our rates are the most competitive on the market,  thanks to our ability to leverage  economies of scale (we produce 30 million PCB per year) and our low profit margin (around 15percent).
Can you tell me what kind of team you have put together in order to be more competitive?
We have a compact team, which allows us to be efficient and reactive. At group level, we are responsible for all purchases, via service desks in China on which engineers, buyers and financiers depend.
Our Moscow team of seven includes an accountant, a commercial/logistics assistant and 4 sales reps. With this team we import all the Chinese made products for our Russian clients. We do the customs clearance in our name, before dispatching  the products directly to the client.
In China, I have five sales reps that prospect in eastern Russia and cater for clients that have local teams in China.
Who are your competitors?
As my subsidiary operates in Russia, Kazakhstan,  Ukraine and Belarus, we face competition from local factories that produce prototypes and low-tech product lines.
In the trading field we are only up against two longstanding operators, one from Israel and another from Sweden.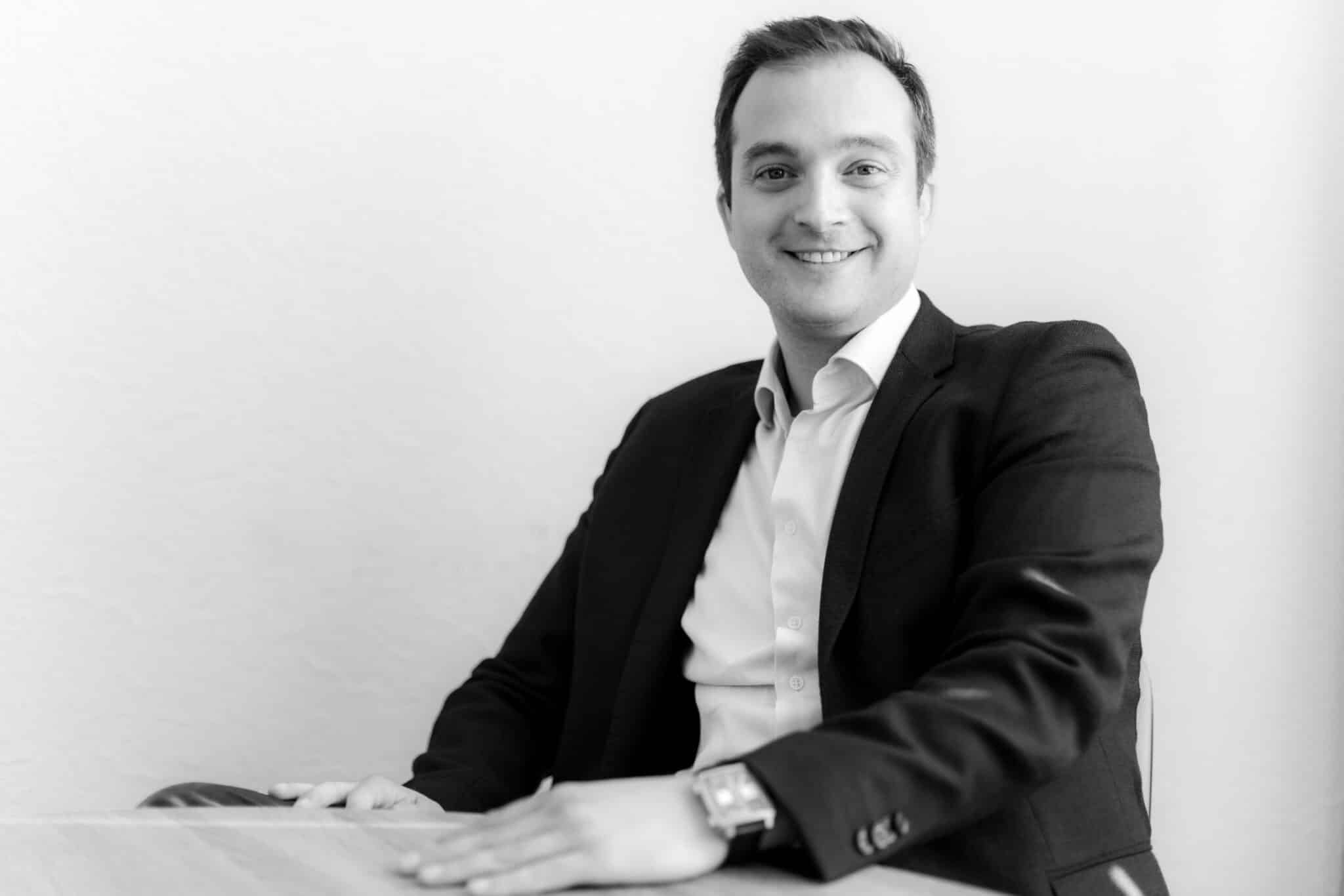 "In our business, the international context plays a very important role"
Yoann, what is your main task, on a day-to-day basis?
My main task is to offer a turnkey service and to develop the business on difficult markets. I only target Russian and Ukrainian clients. It is our mission to provide a service and to adapt as need be.
How do you manage to cement long-term relations with your teams?
Working with a small team allows one to get a flat organisation structure and to personalise the employer-employee relationship, which tends to be more vertical in Russia.This flat structure gives me the freedom to guide the teams in the development of their competencies and sprit of enterprise. Russia does not have a strong entrepreneurial culture. This is why I  make an effort to give everybody  responsibilities to get them to overcome their fear of failure and to develop initiative. I take the final decision, but first everybody is asked to come up with suggestions. Today I see that this approach works, as it has allowed me to have a very low staff-turnover.
Yoann, what challenges  lie ahead for you?
I face many challenges as a  manager  pressed for time and working in many different areas.
First of all, since I have to deal with multi-cultural teams I constantly need to adapt. Moreover, I am planning to learn Chinese in order to understand my teams better.
Next, in our business, the international context plays a very important role. For now, the geopolitical relations between Russia and China allow us to realise our objective. However, the US is the second biggest market for ICAPE. To protect ourselves against potential fall-out from a  "Sino-US" economic war, we are currently looking for suppliers outside China, notably  in Thailand, Vietnam and Taiwan.
Finally, to ensure our growth and respond more effectively to the needs of our customers, I wish to open offices in Saint Petersburg and Ekaterinburg.Therefore going forward, I am actively seeking to strengthen our sales team (three people in Russia and one in China).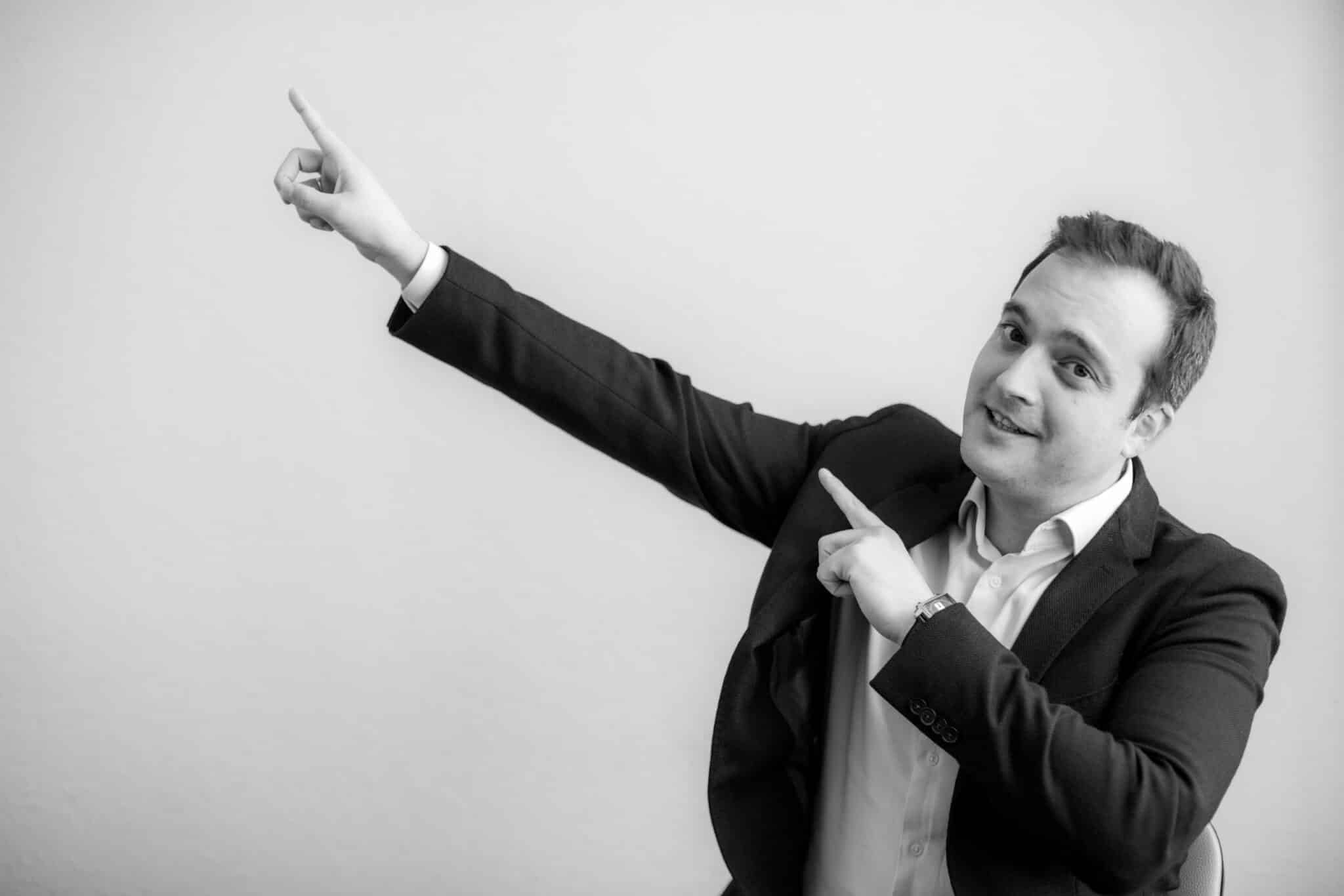 "One year's  experience in Russia is worth  three in France"
Who should one approach upon arriving in Russia?
The foreign community offers many quality services. I am thinking in particular of business networks, such as the Chambre de Commerce franco-russe ; the AEB (Association of European Business) ; the MEF (Maison des Entrepreneurs Français). and recruitment agencies such as ATSAL or K-Lane.
And to find accommodation and become integrated in the French community, there is Welcome Abroad which is run by Yann Sotti.
Thanks Yoann for these precious words of advice? What will be your final tip?
I reserve my last word of advice specially  for the youth. " Come here to complete your studies and to learn a language which will distinguish you from others".
One year's experience  in Russia is worth three in France. It's worth making the big leap. Moscow is only three and a half hours from Paris!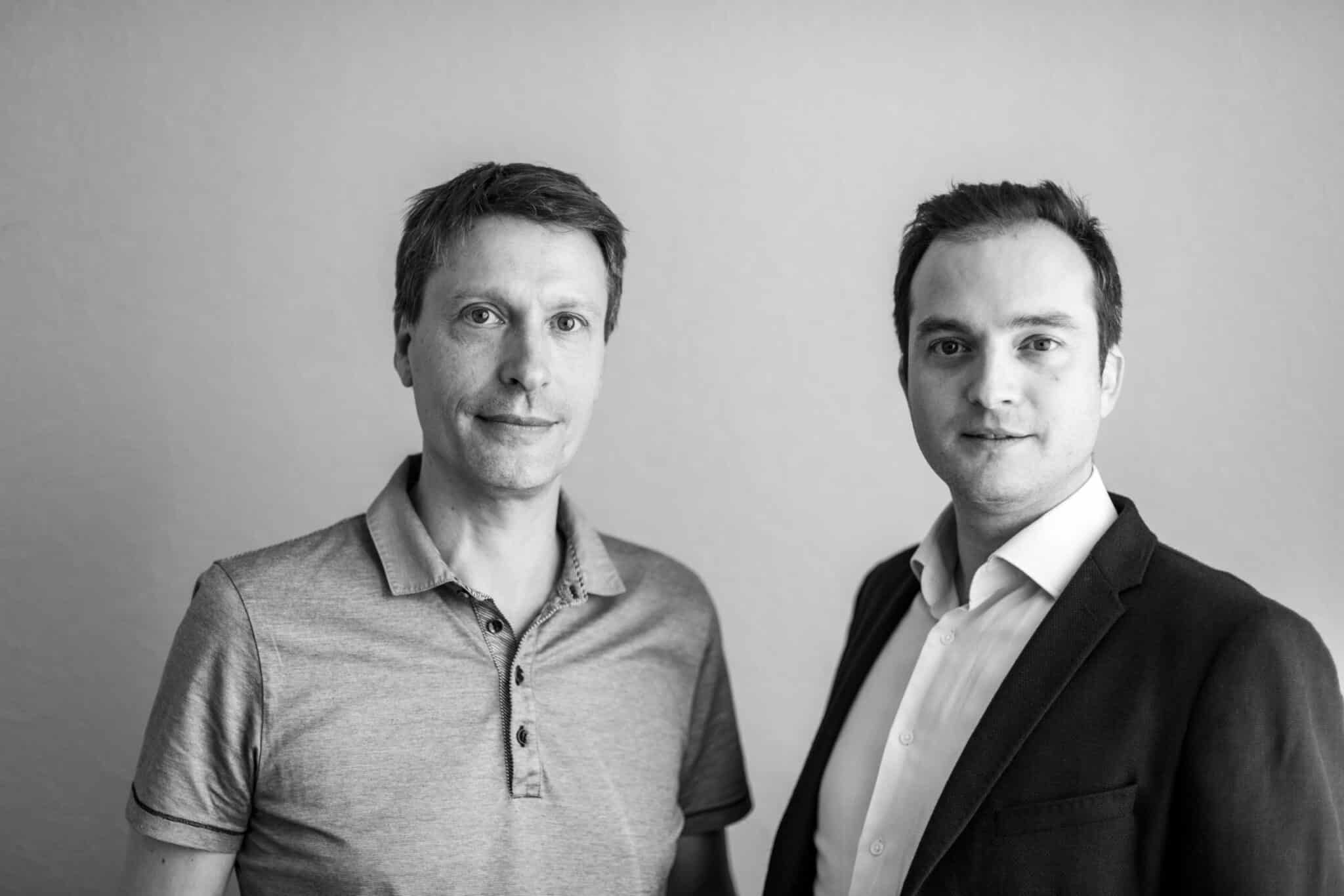 A look at an executive coaching session dealing with a team related issue….
Yoanne,  can you tell us something about our executive coaching session?
I thank you, Antoine, for our joint work session. I found it very rewarding as it allowed me to take a step back. I really appreciated your method of questioning and ability to bounce the ball into my court so as to allow me to find solutions myself….We have to do it again some time!
Propos recueillis par Antoine Leygonie-Fialko.

ANTOINE LEYGONIE-FIALKO
International Executive Coach and Consultant
Antoine Leygonie-Fialko is an International Executive Coach, ICF certified at PCC level, specializing in supporting international leaders "Towards CLEAR, CALM, CARING and POWERFUL thinking".
He is the founder of the CO-CREATiVE Communication® and the company CADRAN which operates globally. Previously, he managed 7 companies, from start-ups to corporate, in France and internationally (Europe, Asia, America, Africa), in various industries (construction, architecture, internet, HR…).
Today, with more than 2,000 hours of Executive Coaching, he works remotely with international leaders and their teams who want to unleash the power within their singularity in front of strong challenges requiring them to get out of their comfort zone & known mental frameworks.
My latest articles
More about me