International Executive are speaking
Keys to successful business in Russia and China
Laurence Chardiny, General Manager, "La Prairie"
"Russian offers real opportunities for women"
Laurence Chardiny, General Manager of the Swiss cosmetic brand 'La Prairie', has lived in Russia for almost 20 years. She is now accompanying profound transformations for the Russian consumer in the luxury sector…
Some facts
2001 : Arrival in Russia
2003 : Division Manager of Kosmetika (PUIG rep. Bureau)
2011 : Sales Director of PUIG – Russia
2013 : General Manager of LA PRAIRIE – Russia
Mail : l.chardiny@mail.ru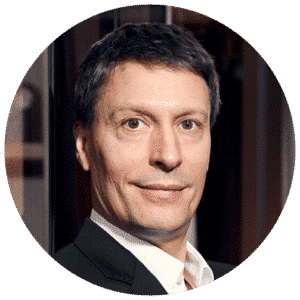 Interview conducted by Antoine Leygonie-Fialko
Open dialogue followed by an Executive Coaching session
using the CO-CREATIVE Communication® method.
I met Laurence in 2017. I was immediately touched by her love for Russia and her desire to place the human at the heart of management. Today, she tells us about her experience as a woman leader…
'A lasting relationship comes through respect'
Laurence, what is specific about the brand 'La Prairie'?
'La Prairie' is a brand of cosmetics that sells not only premium care products, but also a unique experience. My final customers are principally women, but also men who seek high quality care.
What is your business model?
In luxury we work in a global way. We are bound by general guidelines from headquarters, which dictate the positioning and strategy of the global brand.
In Russia and the CIS, we work with chains and retailers – mainly in department stores. We manage business relations with our retailers directly. We have a sales force in stores, whose mission is to give the real specifications of the brand and provide service.
What is your development strategy?
In 2012, I chose to move from being a representative office to being a "subsidiary", as today that is the right model in cosmetics to protect and develop a brand.
In fact, the challenge for luxury is to protect its exclusivity. For this, our products should not be available everywhere. We must also stand out in multi-brand distribution. In this perspective, we are exploring exclusive distribution channels, such as selling online or opening an exclusive spa in the Ritz.
Who are your competitors?
We do not have direct competitors, because we are top brand in the range, with a presence in more than 90 countries. However, we are in a competitive environment. We are fighting with other brands to win market share. We must differentiate ourselves, returning to a coherent approach to the product which puts the human at the centre of the customer relationship. In this perspective, our sales representatives play a major role because they provide the same level of service in every outlet.
Laurence, your sales team seems to be one of the essential links in your business. How did you build it?
We recruit young women who have an experience in personal care or in luxury and especially who know how to maintain a high level of language and discussion with our customers. Without focusing only on producing profit, they must have an open discussion with our customers, like a conversation in a living room, placing themselves on the same level. They must have the ability to understand the brand and to adhere to our project.
With our vendors, a relationship lasting comes through respect: they respect our customers and we respect them. Our expectations and our requirements are very clear and we help them a lot, offering them product training and customer support training. For three years we have been developing a method of coaching with our regional representatives, in charge of following the team on the ground and defining achievable goals.
And on the suppliers' side, how it is going?
For our products, we only have one supplier: La Prairie. Locally, we buy our display furniture from suppliers to whom we give a very precise specification. In Russia, we are also in contact with the press and the media. For logistics, I work with FM Logistic. It is a company that knows how to satisfy our level of requirement and with which we have very high quality relations.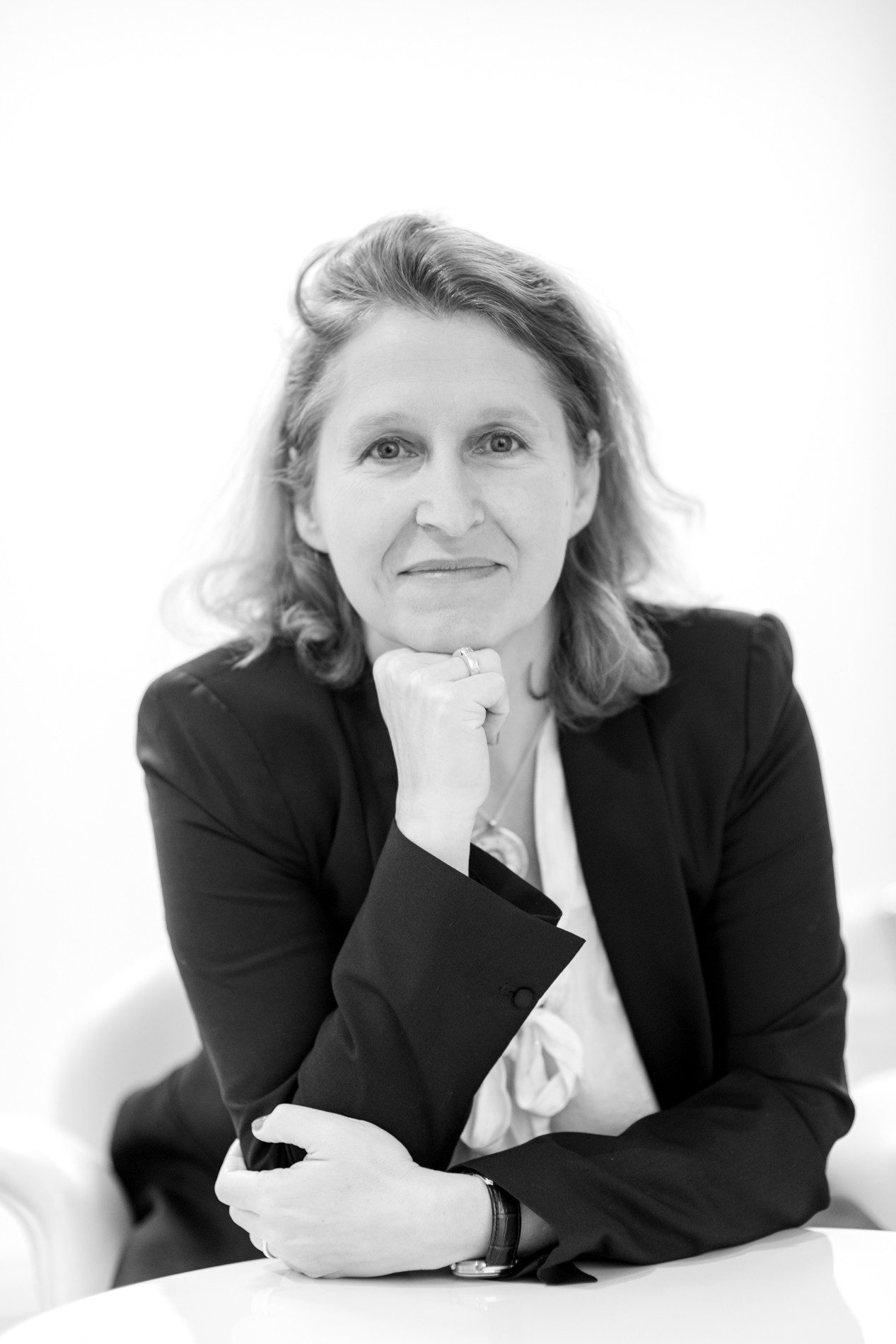 "Today retail needs to reinvent itself."
Tell me, Laurence, what are your current challenges?
For more than a year, our challenge has been the repositioning of the brand in Russia. Currently price promotions depreciate brands, which leads to a decrease in margins. La Prairie has taken the decision to get out of the policy of price promotion and to promote its brands through support and advice. This is a very big challenge for our consultants in retail stores. As part of this repositioning, we have decreased the number of our outlets from 140 to 70. Our goal is to provide a better service, focusing on our main outlets in Moscow and in the twenty major Russian cities where we are present.
For the year to come, our challenge will be to continue our development at the top of the market. We believe very much in Russia. Even if customers have changed in recent years following devaluation and sanctions, it is up to us to understand them well and to continue our development with a rather narrow focus in a market where many luxury brands are present.
What is your vision of the current Russian consumer?
The Russian consumer has a fairly young history in Russia: only about thirty years. In ten years, we have gone from extremely limited offers to a very wide level of retail, comparable to any European country. If a few years ago, the customer was in a period of discovery and greed, with the desire to buy as much as possible, the most expensive possible, and to show it, today we are dealing with a more mature customer, smarter, less exuberant and less show-off. This customer is eager for quality and a loyal relationship with the brand. His possibilities, his expectations and his attitude have changed. We 're more in the time of the Far East, both for luxury brands and for products of mass consumption. Today the goal is to build a healthy and consistent relationship with customers. Today, I think that retail needs to reinvent itself in being closer to the customer and in offering him with unique experiences around a strong identity.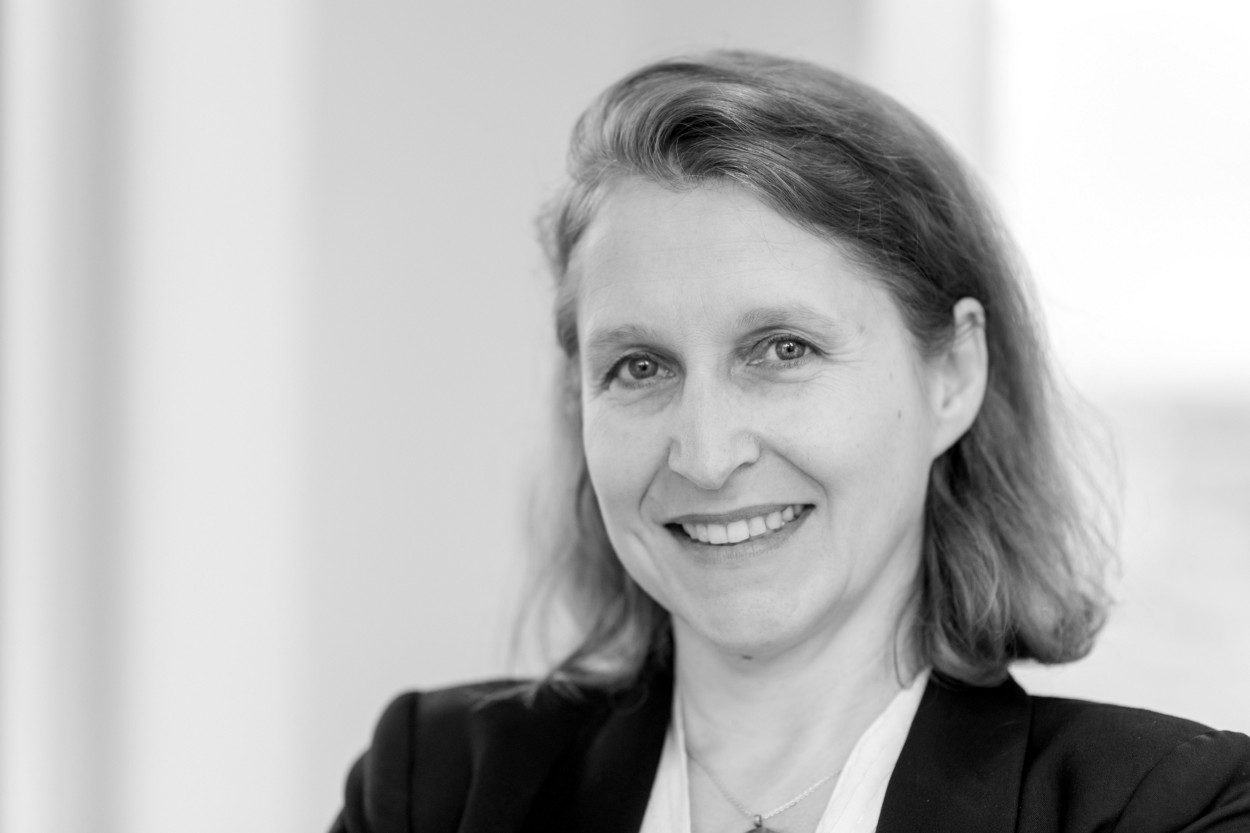 "In Russia, it's necessary to know how to seize his/her chance."
What advice could you give to a new entrant on the market?
Even if we approach Russia as a European market, one must UNDERSTAND local specificities well, and be extremely DETERMINED, because here things change fast and obstacles arise suddenly. We often hear that in Russia one year counts double. In fact, one needs a lot of ENERGY and PERSISTENCE to develop a business here. Sometimes time seems long, one doesn't understand well what is happening, and then suddenly everything accelerates. At that moment, one must be very RESPONSIVE and KNOW HOW TO SEIZE A CHANCE, being very FLEXIBLE.
Sometimes, also, relationships may seem very hierarchical. But if you maintain relationships top-to-top, you will manage to move very quickly.
Laurence, in your opinion, what are the success factors for a business in Russia?
The key to a successful business in Russia is to know HOW TO SURROUND ONESELF WITH RUSSIANS whom we will listen to and empower. Some consider that the Russians need paternalistic management. This is not true. Russians can very well adapt to Western-style management. It is sufficient to develop what I call "honorship".
And what would be the factors of failure?
One of the factors of failure would be to think too short-term without making investment plans. The price of entering the Russian market is high. It's necessary to have enough cash flow.
For starters, to whom should a new entrant head?
There are many very useful organizations. I am thinking in particular of the French-Russian Chamber of Commerce , l'Observatoire (Center of Analysis of CCI France Russia ), the AEB (Association of European Business), TK and the association "Work in the City".
Work in the City? – Can you tell us a little more?
Work in the City is a network of active women, French and Russian, hosted by two very complementary and dynamic young women, which provides the opportunity for women to network at a very high level, with interesting interventions and surprising meetings.
When I arrived in France, twenty years ago, I was struck by the real parity in Russian companies, favored by the culture and the power of the Soviet era. Here, women have their place in business. It's very rewarding.
However, as working women are often caught up in the rhythm of work, family and leisure, they sometimes take less time than men for networking. "Work in the City" allows us to correct that.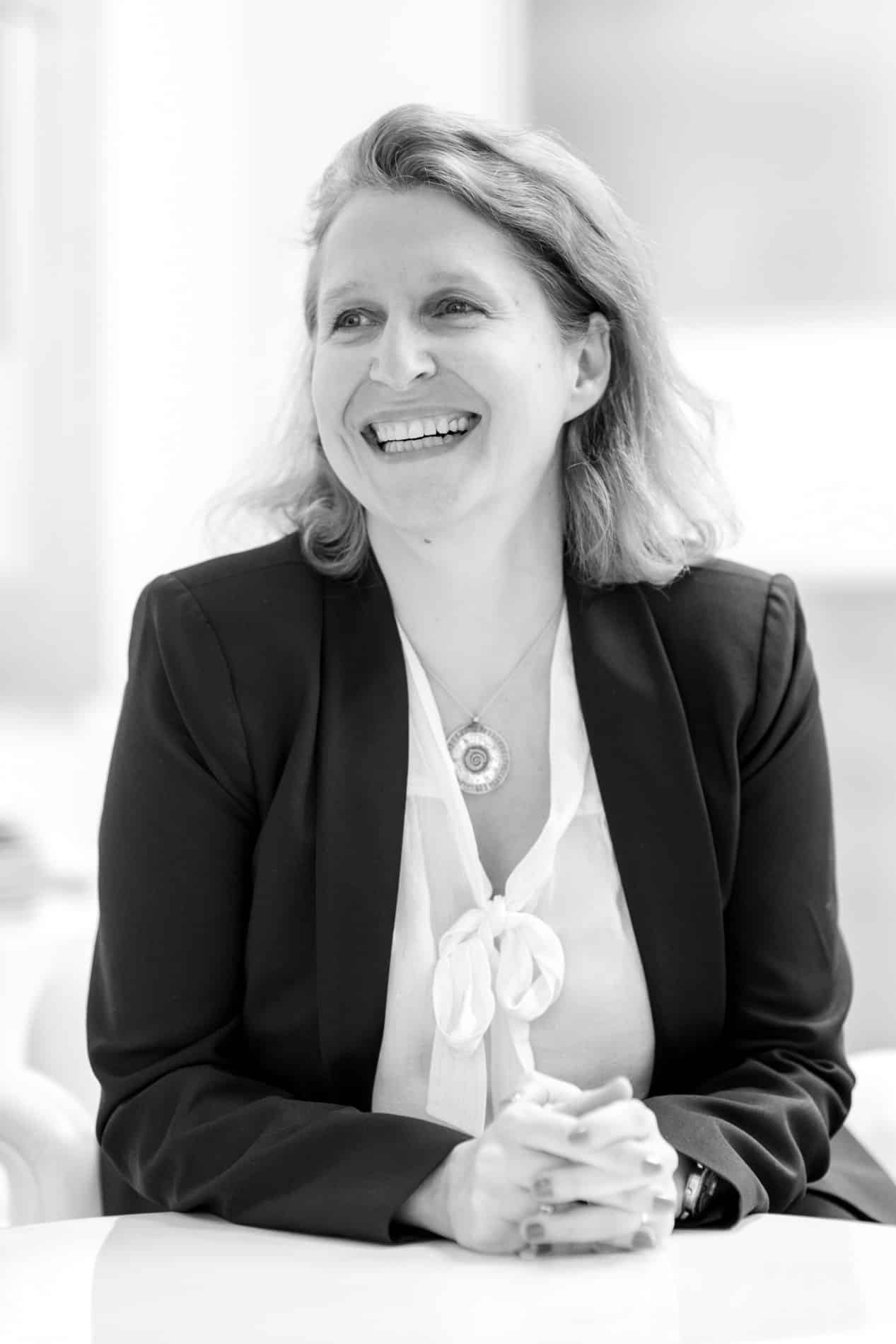 "Russia offers real opportunities for women."
Laurence, how would you like to conclude?
In Russian women are very present, especially in financial and commercial functions. In Russian business, there is no gender segregation. If the owners of companies are often men, they know very well how to delegate and to believe in women to manage their business.
Russia is a real growth alternative in the short, medium and long term, with its 143 million inhabitants. We should be interested in it, because it has huge potential to explore. It may sound a little complicated but with a good entourage and a real will you can do it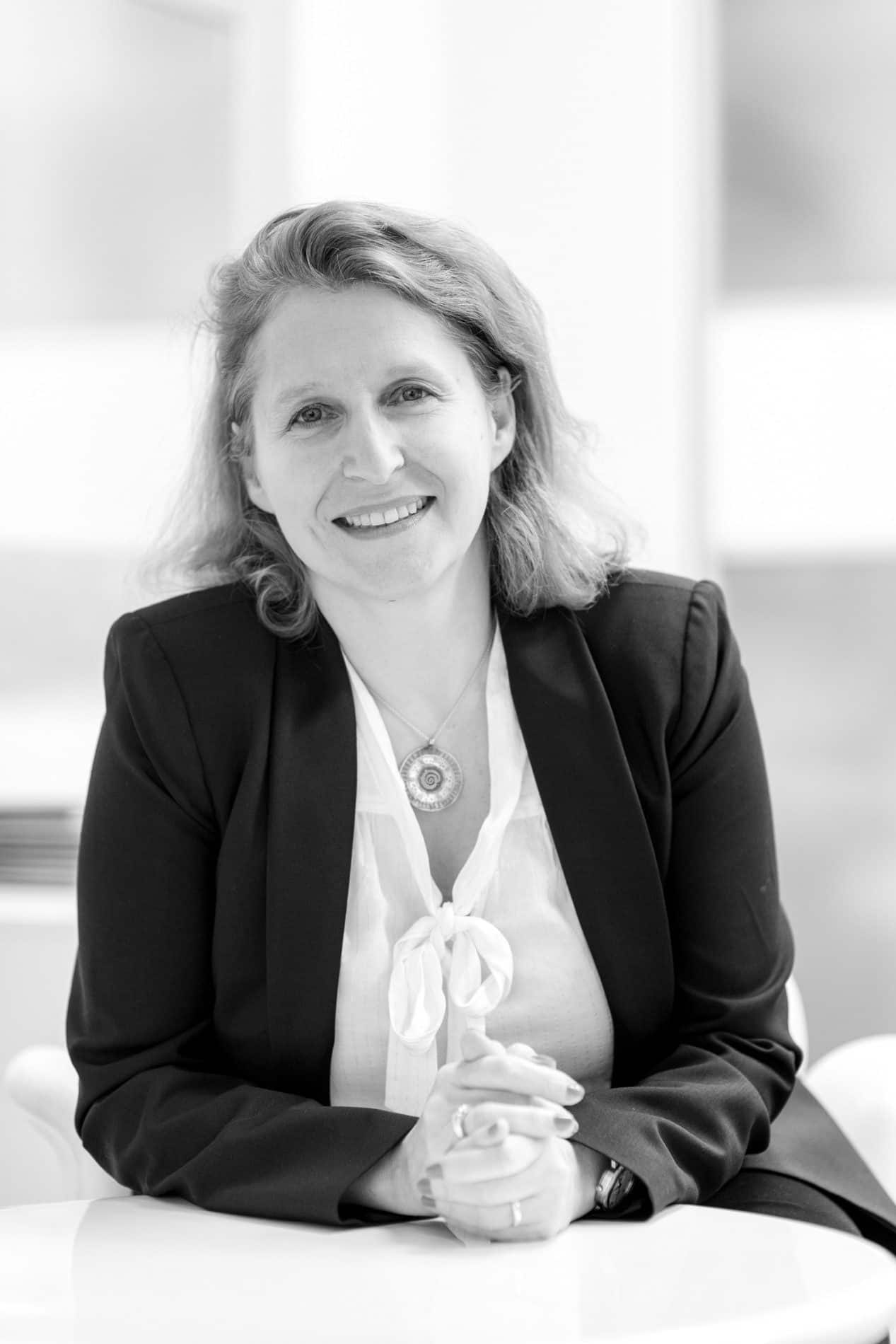 Look at a session of Executive Coaching bearing on a management issue…
Laurence, a word on our executive coaching session?
Antoine, I 'm delighted to have spent this time together. For me, a coaching session is to offer a "time for oneself", a moment of openness to one's environment and oneself. Through your career of business leaders who have worked in several countries, you have been able to ask me very relevant questions in a very structured way. I remember that you were able to help me to dig deep into my problems, while respecting my person. Your way of lead a coaching session, it's like a "look from the inside" …

ANTOINE LEYGONIE-FIALKO
International Executive Coach and Consultant
Antoine Leygonie-Fialko is an International Executive Coach, ICF certified at PCC level, specializing in supporting international leaders "Towards CLEAR, CALM, CARING and POWERFUL thinking".
He is the founder of the CO-CREATiVE Communication® and the company CADRAN which operates globally. Previously, he managed 7 companies, from start-ups to corporate, in France and internationally (Europe, Asia, America, Africa), in various industries (construction, architecture, internet, HR…).
Today, with more than 2,000 hours of Executive Coaching, he works remotely with international leaders and their teams who want to unleash the power within their singularity in front of strong challenges requiring them to get out of their comfort zone & known mental frameworks.
My latest articles
More about me