International Executive are speaking
Keys to successful business in Russia
Guillaume Haushalter, general director of Sanofi Pasteur (Russia and Belarus)
"Loving Russia and the Russians and staying for the long haul"
Since arriving in Russia 6 years ago. Guillaume Haushalter has rapidly climbed the corporate ladder at SANOFI Pasteur (Russia and Belarus) which he now manages. In this interview he shares the secret to his business success and explains how the company has managed to maintain an average growth rate of almost 30 percent for the last two years.
Some facts
2013 : Arrives in Russia to take up the position of Director Strategic Planning
2015 : Financial Director
2017 : General Director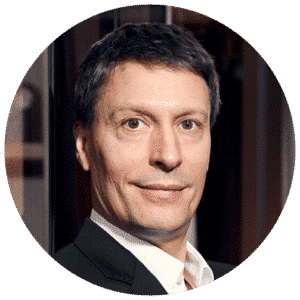 Interview conducted by Antoine Leygonie-Fialko
Open dialogue followed by an Executive Coaching session
using the CO-CREATIVE Communication® method.
It has been almost a year since I first met Guillaume. I was immediately struck by his enthusiasm and positive energy. I invite you to discover to what extent his gusto for working in Russia can be infectious…..
"Zero  turnover in our team over  the last 2 years"
Guillaume, could you tell me what you do?
Sanofi Pasteur is the vaccine division of Sanofi. We produce pediatric vaccines that are used to immunise children against fatal illnesses like diphtheria, poliomyelitis, hepatitis B, or tetanus, and also vaccines against meningitis, influenza and tropical illnesses……
The essence of our job is to vaccinate healthy people. It is our mission to combat diseases that are not necessarily visible, by containing or even eradicating them. The moment you let your guard down as far as vaccination coverage goes, these illnesses reappear, as we  saw  in France when measles caused several dozen deaths.
Who are your clients?
Our number one  customer is the Russian state, which buys vaccines through the Ministry of Health. Then there are the Russian regions that support the government in its action by offering other vaccines that are not necessarily covered by the State. Finally we also sell to individual customers in private vaccination centres,  hospitals and clinics
How do you position yourself with respect to the competition?
Sanofi Pasteur is a world leader in the field of vaccines. The company has an excellent reputation as our products are mainly produced in Europe and the US.
We have international competitors such as GSK (Glaxo Smith Kline), Pfizer, Abbott, Baxter, but also Russian competitors. As these companies do not always have the production capacity or quality levels needed to sell in Europe or the US, they only sell inside Russia or ex Soviet Union countries.
Our positioning highlights the distinctive nature of our products, both in terms of range and quality. For all of our competitors the principle of vaccination is the same: it involves taking the virus, deactivating it, and then inoculating the patient so that his/her body can produce antibodies. Let's consider the whooping-cough vaccine.The de-activated virus can be injected in its entirety, which would bring about a severe allergic reaction with rashes, fevers and aches. Or one can isolate that part of the virus that will allow the body to produce the antibody,  which will cause a much less allergic reaction when it is injected as a vaccine. Sanofi is one of the few companies that produces this type of "acellular" vaccine, whereas its Russian competitors produce vaccines using entire cells. The cost is necessarily different and the price can range from 10 eurocents to 5 euros.
How have you forged lasting relations with your team?
One needs a lot of time to build lasting relations. I like working with  people and teams. Over the last two years we have not had any turnover in our  team of 70 people. Our motto is TEAM – Together wE Achieve More. Our teams are very closely knit. The team members feel they can trust each other. They know where we are going, whilst also understanding exterior threats. Moreover we have a matrix of 250 identified risks and appropriate action plans corresponding to each one of them.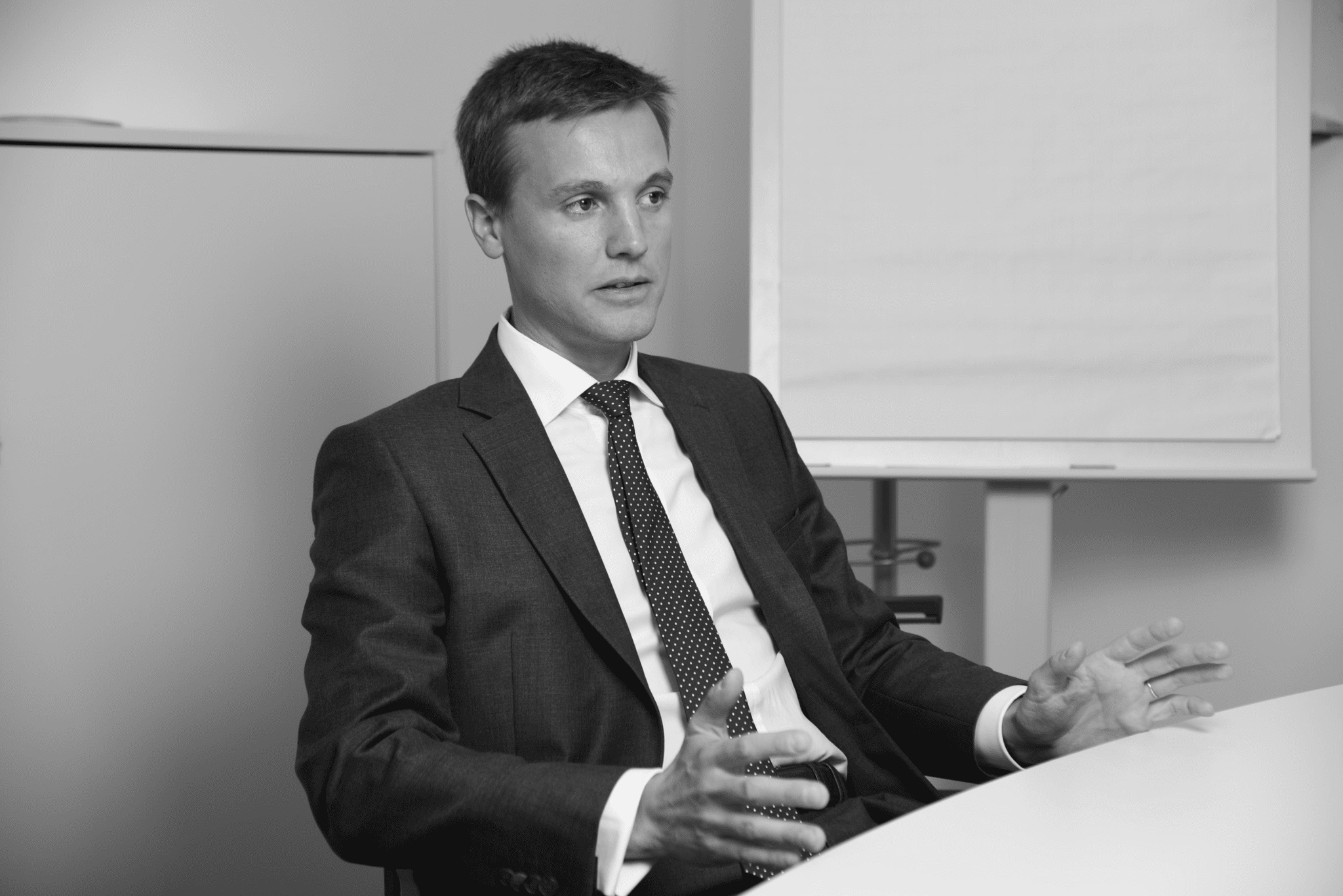 "Here life can be real roller-coaster"
Guillaume, what words of advice do you have for a foreign business executive who may come to Russia to develop a business?
To any newcomer I would say "you  must love Russia and the Russians. In order to succeed in doing business with Russians, you must make an effort to understand their mentality and culture. Russians do not react in the same way as Europeans do. They can be very emotional and can quickly show their muscles, only to finally settle all differences around a nice dinner.
At first glance they may come across as very cold and aloof, even very blunt or aggressive. Therefore you will need to know how  to break the ice in order to really discuss problems with them. "
I would also advise a newcomer to read. Russian literature is extraordinary. While in France everything, as it were, can be found in Balzac's Comedie  Humaine, in Russia we have to look to Dostoievski, Tolstoi and Goncharov's Oblomov.
In your opinion, what are the indispensable qualities needed to do business in Russia?
Resilience is an indispensable quality for any foreigner coming to Russia to do business. Russians are very tough. Either you give up, or you learn to put up with things. The Russian winter is long. It starts at the end of September and ends at the end of April. If you can handle your first cold, you will get through it. The same applies in business. You'll get slapped down a few times. You  have to be willing to stand back, to revise your business model if need be, and to have another go at it. And this three, four, five or even ten times if necessary.
In order to be accepted by Russians, you will also need the time to build trust. Russians are very sensitive and caring once they trust you. International companies send expats abroad on three-year contracts. It just so happens that it is only after three years, that one begins to speak the language, and really add value to that part of the business that is conducted more informally behind the scenes. In Russia being here for the long-haul is  an asset: I have been here for six years and it is only now that I'm really beginning to feel at ease operating on the Russian market.
What are the main factors underlying project failures in Russia?
The main failure factor would be wanting to go too fast and coming here with preconceived western ideas. Russians do not think like we do. People are often much more tolerant in India, China or in Japan, which have cultures very different from our own. They say "oh, but it is normal, it is the Indian culture. it's the Japanese mentality".  Be equally tolerant with the Russians. Russians only have the outward appearance of Europeans. We expect them to behave like we do, but that is not the case.
Today, what tips can you give a new arrival?
First of all I would advise any newcomer to thoroughly prepare his/her trip and expatriation to Russia. One should enrol for a language course before coming. One should read the literature and absorb a bit of the culture, so as to avoid leaving again after a month. As a matter of fact, I see many expats that go back, because their wives find it hard to cope with life here, because it is too different from what they expected. I believe that there are courses in France that prepare employees before they come here.
I would also advise a prospective expat to rapidly build a network by reaching out to the French community, especially:
At the Embassy, at the association Moscow-Accueil (a very well organized association that assists expats and offers advice on excursions, restaurants and conferences), at the Lycée Francais (all classes from kindergarten to Terminale),
Guillaume, if you had to put it in a nutshell, what is the right attitude to have when doing business in Russia?
Come here without any preconceived ideas, and be humble. Russia is a country which has a long history, a very strong culture and a very rich language. When you come to Russia to do business, listen to the Russians, learn to understand them, to like them and all will go well!
A look at an executive coaching session dealing with the issue of relationship management…
Guillaume, can you tell us something about our Executive Coaching session?
I thank you, Antoine, for organizing this session, that took place just at the right moment. You have helped me to question myself. And you have made me come up with what I needed. At present I feel reinvigorated. I'm looking forward to putting into practice everything we have discussed.
Interview conducted by Antoine Leygonie-Fialko.

ANTOINE LEYGONIE-FIALKO
International Executive Coach and Consultant
Antoine Leygonie-Fialko is an International Executive Coach, ICF certified at PCC level, specializing in supporting international leaders "Towards CLEAR, CALM, CARING and POWERFUL thinking".
He is the founder of the CO-CREATiVE Communication® and the company CADRAN which operates globally. Previously, he managed 7 companies, from start-ups to corporate, in France and internationally (Europe, Asia, America, Africa), in various industries (construction, architecture, internet, HR…).
Today, with more than 2,000 hours of Executive Coaching, he works remotely with international leaders and their teams who want to unleash the power within their singularity in front of strong challenges requiring them to get out of their comfort zone & known mental frameworks.
My latest articles
More about me