Paroles de dirigeant à l'international
Les clés d'une réussite business à l'international
Philippe Cohen, General Manager, Ariston Russia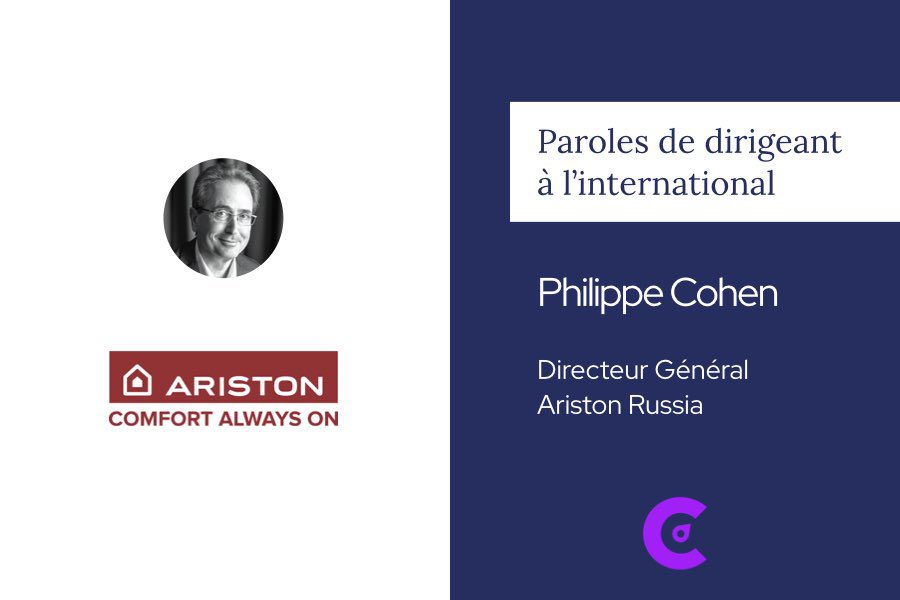 « Doing business in Russia is an exceptional adventure »
In Russia for 25 years, Philippe Cohen has seen the country evolve. Coming for Bonduelle and now with Ariston for 10 years, he faces many challenges. He tells us about his experience and gives us his advice for working in the largest country in the world…
Some facts
1995 : Bonduelle, General Manager, Russie et CEI
2009 : Ariston Thermo Rus, General Manager Russie, Biélorussie et Asie Centrale


Entretien mené par Antoine Leygonie-Fialko
Dialogue ouvert puis séance d'Executive Coaching
selon la méthode de CO-CREATiVE Communication®
I met Philippe 2 years ago at a dinner for "General Managers" organized by the Franco-Russian Chamber of Commerce and Industry. I was impressed by his personal commitment to the solidarity actions of the Rotary Club of Moscow…
« Ariston: avant-garde design and state-of-the-art technology »
Philippe could you introduce us to the company you run?
Ariston Thermo Rus is part of Ariston, a group of 7,000 people who celebrated their 90th birthday last year and whose capital is still majority-owned by Italian entrepreneurs, the Merloni family. We sell B to C heating equipment for domestic heating, boilers and gas or electric water heaters. We also sell B to B equipment for commercial buildings such as hotel complexes, shopping centers or factories. Our dedicated ELCO brand produces large boilers that are generally placed on roofs, up to 2.5 megawatts and capable of heating an entire building. I take care of Russia, Belarus and Central Asia. Domestic remains the largest part of the business in our area, with approximately 90% of turnover, 70% in water heating and 30% in air heating.
Are you involved in renewable energy?
Renewable energies are a strategic market for the group, which aims within a few years to replace "classic" solutions wherever possible with renewable energies. Our group aims to generate 80% of its turnover by 2022 from high energy efficiency technologies and renewable energies. In Russia the context is a little different. We talk a lot about this subject but the price of gas means that there is not much incentive to change. Practical applications are rare and we still see very few government incentives to go for greener solutions.
How are you organized in Russia?
We are 150 people with 8 regional subsidiaries and 50 field salespeople. We have a water heater production plant which is located near St. Petersburg and covers an essential part of our needs in Russia. We also bring different types of products from Italy, China and Vietnam where we have factories.
Philippe, who are your customers?
We do not sell to the end customer directly but via a system of distributors. For the electric water heater part, we are on multi-channel with large Do It Yourself type distribution (Leroy Merlin etc.) and White Goods like Eldorado and MVideo which sell household appliances. We are also present on traditional circuits throughout Russia and in e-commerce via specialized sites.
Have you noticed a change in shopping habits in recent years?
Yes indeed and it is interesting to see the evolution of the last 10 years in terms of weight in distribution. Historically, the traditional circuit represented 70% and it is almost the opposite today. We will certainly reach a point of equilibrium because everything cannot be 100% in modern distribution. On the other hand, margins are under more pressure in modern distribution than in traditional distribution. It is therefore necessary to manage to balance it by differentiating the product ranges.
Philippe, tell us who your competitors are?
The profile of our competitors is completely different depending on the product. For electric water heaters, the competition is essentially Russian. We are on par with Thermex, a company based near St. Petersburg. Their business model is totally different from ours. They have 50 subsidiaries, 500 salespeople and sell directly to outlets. They have much higher management costs but direct access to consumers and a strong ability to react. They are very efficient and it has worked well for them. Then there is RusClimat, a challenger which has licensed the Electrolux brand and has won a strong market share in 10 years thanks to a very aggressive distribution policy. We are also seeing the Chinese arrive with the Haier company, which is already putting in the big money. For gas boilers, on the other hand, our competition is international with the Italian Baxi and the Korean Navien who are leaders in Russia, the Germans Bosch, Vaillant and Viessmann, and finally a multitude of other less known brands with Chinese and Russians.
How do you stand out from the competition?
Our brand is extremely well known in Russia for electric water heaters and historically for white goods and we still benefit today from the fallout from Ariston's advertising investments. We must manage to maintain this notoriety but by being more focused and working on our design. When you walk into an appliance store, you find yourself faced with rows of similar white boilers or water heaters. To avoid being drowned in the crowd, we must stand out with avant-garde design and cutting-edge technology. It is a fact that the art of Italian design ranks among the best in the world, but we also integrate the concept of comfort for the end user, from product research (on line or off line) to to the act of purchase and installation, and of course the operation supported by an irreproachable after-sales service. Finally, we integrate the most advanced technologies related to connectivity and the concept of "smart home".
When you arrived at Ariston, what was your task?
When I arrived ten years ago, I did not start from scratch because my predecessor had already built the business in Russia with the local team. I therefore developed and expanded our customer portfolio in this country, by growing companies like Leroy Merlin, and by finding new distributors in the regions, the main objective being to increase our market share. Today our local teams continue this work by truly streaming by meeting people. My mission was also to develop Belarus and the countries of Central Asia, which involved the implementation of very different strategies depending on the development conditions and the potential of each country. For example, we created a legal entity in Kazakhstan, with a warehouse in Almaty to work efficiently with regional distributors. In Uzbekistan we have set up a mixed company with a state partner for the production and marketing of domestic gas boilers. In other countries, we work through local importers.
Do you have partners for the supply chain part?
Our supply chain contacts are mainly international. The logistics strategy applied to Russia is very centralized and usually also discussed at the head quarter level: who to work with for transport, for warehouses. We have a strong compliance policy and we choose our partners by tender system. But my logistics director depends on me, even if he has a very strong link with the head office and we entirely manage the operational part. And it's the same for the accounting and financial part.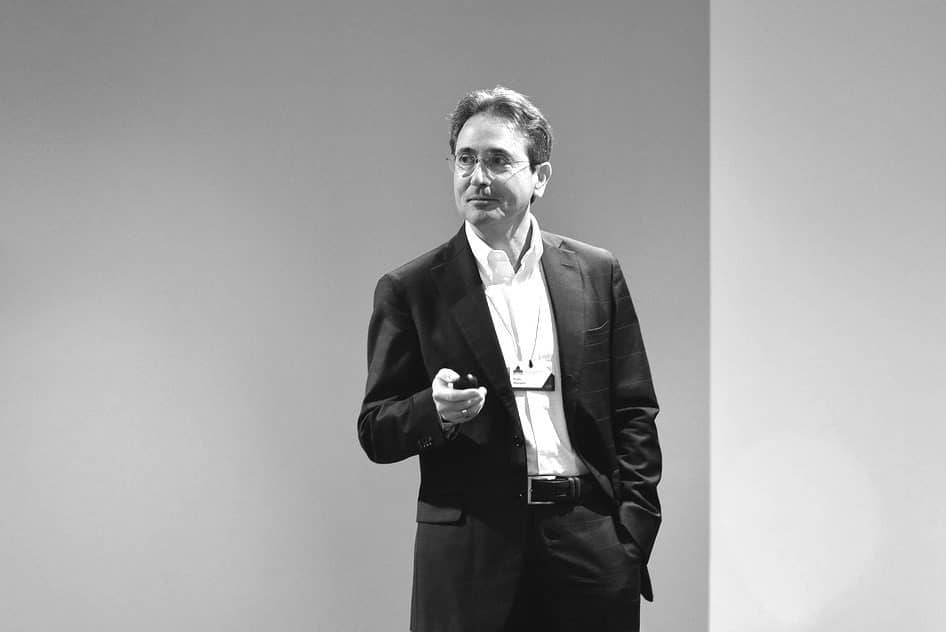 « Our two main challenges: retaining our teams and controlling our supply chain »
What are your challenges in terms of management?
Motivating and retaining a team is an essential challenge. Specialists are easily found and profiles with leadership skills are rarer. We are looking for people capable of evolving internationally, who master the English language and who know how to pass all the required battery of tests. In Russia it is already complicated but in Kazakhstan and Uzbekistan it is very difficult. The level of our team is very good and our challenge is to raise it further to match the group's strategy in terms of overall development in the world and motivation. Even if our structure does not yet have the capacity to offer international career development to everyone, we have already started by sending people from our Russian team to nearby countries, such as Kazakhstan or Uzbekistan, and also to headquarters in Italy.
In this context, how did you manage to retain and motivate your teams?
We are in a transition phase and when we cannot offer a progressive position, we propose a project to develop other skills. This generally works quite well and the group is now implementing more elaborate career development procedures.
What are Ariston Russia's challenges for the coming years?
The essential challenge concerns everything related to supply chain, logistics and transport. The phenomenal increase in current logistics costs is forcing us to rethink our supply chain strategy. Think about where our products come from, allow our Russian factory to become almost the sole source of electrical products for Russia, have products available, absorb costs. Guaranteeing normal service to its customers is difficult for everyone today and our first challenge will be to aim for a 95% success rate.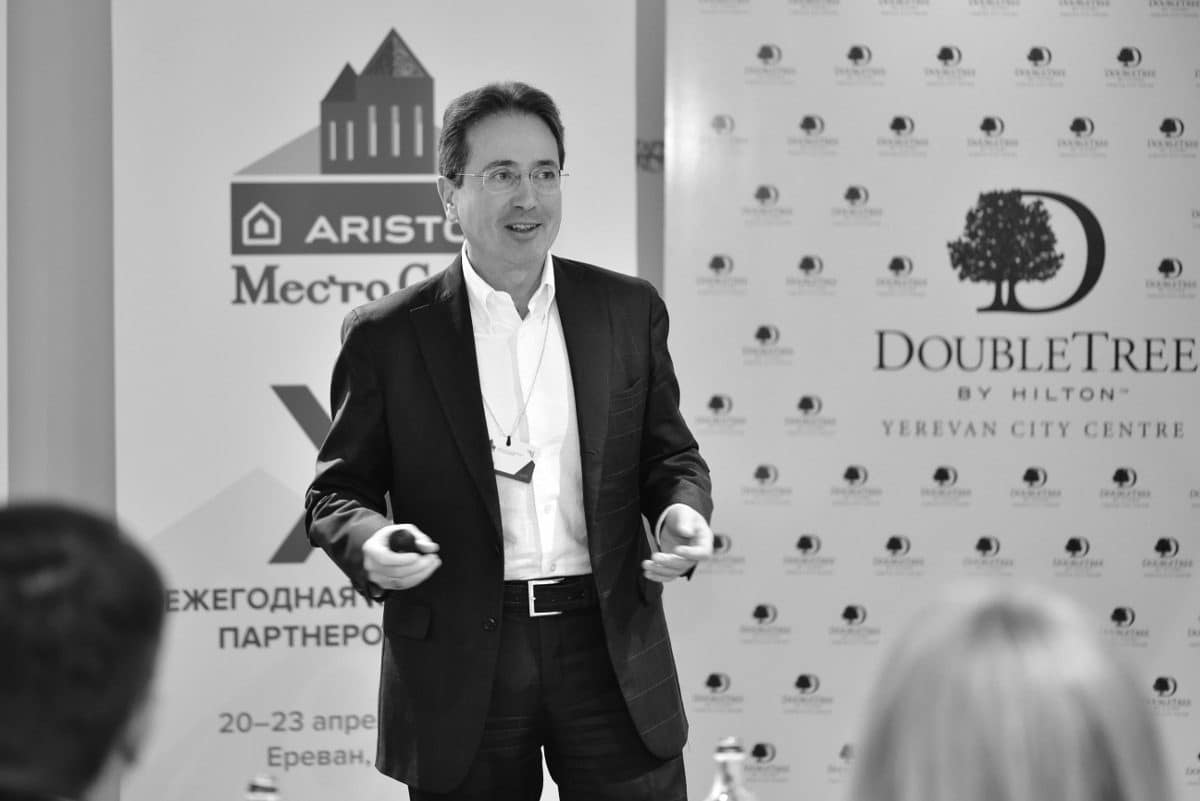 « Just business does not work in Russia »
What advice would you give to a French person who would like to settle in Russia?
There is always a double trap. The first would be to say that Russia is a country like all the others anyway and that with its experience, we will explain to people how to work. If we fall into this first trap we are finished because people will not listen. You have to have a certain HUMILITY when you arrive in Russia and first LISTEN TO PEOPLE and then explain to them how to do things better.
The second trap is the opposite trap: thinking that Russia is a separate, completely different universe and that you can't do anything like elsewhere. This is wrong because there are strategies that work here in terms of distribution, pricing, communication, etc. To avoid these two pitfalls, my advice is to SOAK, ABSORB, ANALYZE and then do not hesitate to LAUNCH CHALLENGES.
A first factor of success will therefore be listening. Do you see any others?
I recommend taking the measure of the size of the country. We are in Russia but in reality it is about the Russias. If you want to do business, you have to get out of Moscow and Saint Petersburg and go to the famous millionaire cities to find out about any regional specificities and meet our future partners locally. We are not going to work with them as we do in Moscow with Leroy Merlin. You also have to work on the logistics and ask yourself the right questions: choose to send from St. Petersburg or from local warehouses for regional services. There is no single solution. Russia is the largest country in the world, with a population disparity between the European part and the eastern part. We obviously don't do the same type of business in Vladivostok, Kamchatka or Moscow.
A second point, which has evolved a little over the past 25 years but which remains fundamental, is that to do business in Russia you really need to have personal contact with Russian interlocutors. If we are content only to be on the business level, just business, it does not work. People need to understand you inside, who you are, what you like.
How do you do in this case to create a real interpersonal relationship?
There is no miracle. You have to meet people outside the commercial framework, obviously starting with a meeting at the office during which business is discussed and then going to dinner, or even to the banya or fishing. It is at this moment that the link is created and that you really meet your interlocutor.
Do you have any other advice to give?
It would be wrong to believe that the Russian market is an emerging market. It is necessary to question in depth the segmentation of its potential customers, the type of product, the different distribution channels, the pricing policy. Realizing that Russia is a sophisticated market is essential.
Where would you advise a French person to go to find information?
I would advise him first of all the trio commercial section of the embassy, chamber of commerce and AEB. Regarding the latter, the different types of committees can really be useful for its activity with a real depth of analysis. I have also created a working group which brings together our international colleagues and which allows us to discuss issues common to our industry outside of competition. Since it is very difficult to obtain market data, we have even created a statistics system that allows you to see where everyone is. On the other hand, I would advise the think tank DT-Global Consulting directed by the British economist Daniel Thorniley, which brings together in its "CEEMEA" section the main leaders of multinational companies present in Russia and the CIS, and which is a source of very interesting information on trends and references in all sectors of activity.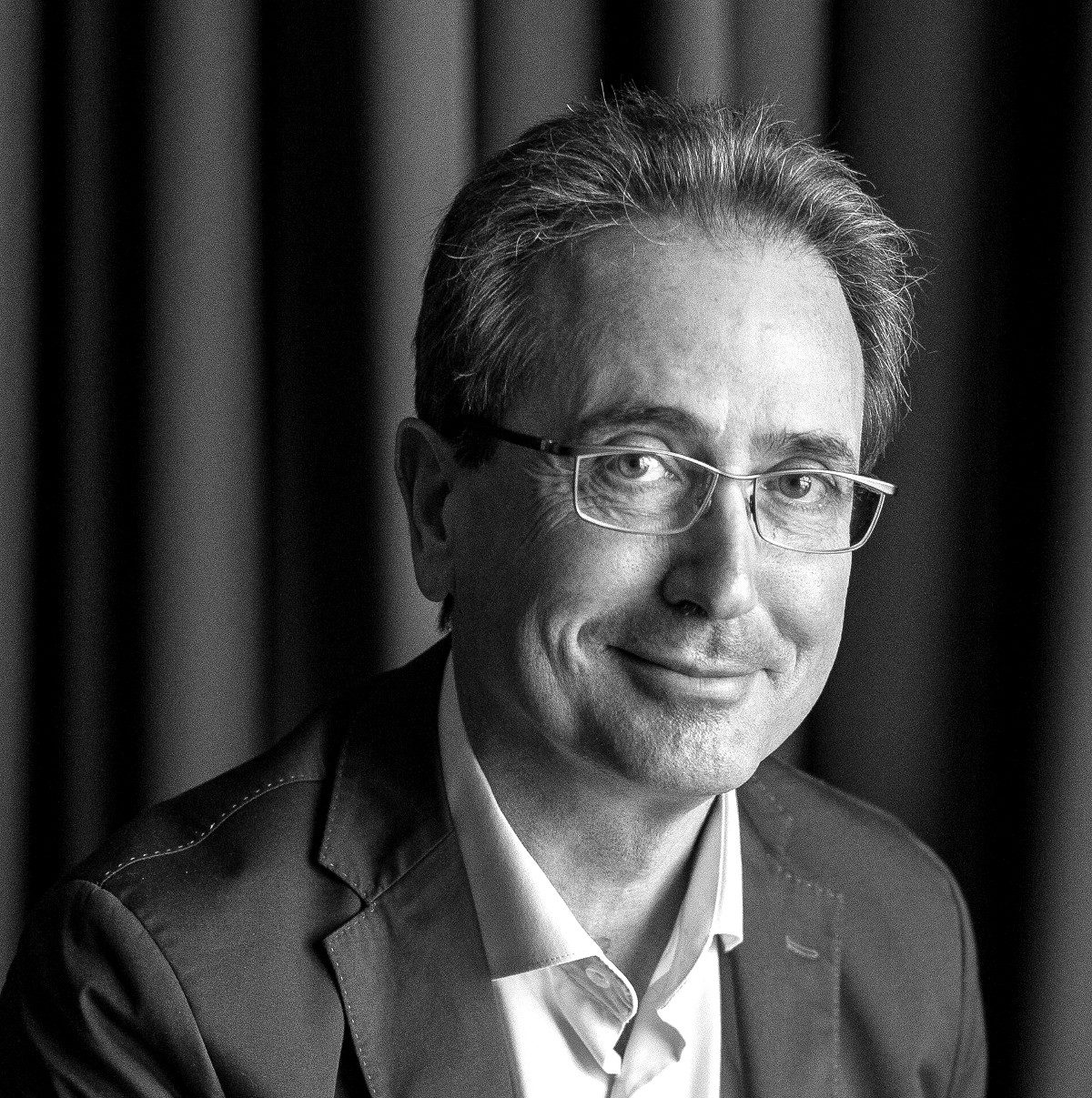 « Rotary's Mission in Russia: Helping Sick Children »
Philippe you are also part of Rotary.
Yes. Rotary is an international organization of 1.2 million "problem solvers" who see a world where people come together and take action to create lasting change – across the globe, in our communities, and within ourselves. We work on social projects in an a-political and a-religious framework. In Russia, the club of which I am a member, Rotary Club Moscow International, focuses on the problem of sick children and orphans. Our projects mainly concern the purchase of wheelchairs and hearing aids. Participating in a project that contributes to changing the life of a child, a family or a group allows you to have a less selfish vision and to obtain a return on your investment in yourself. Working on your ability to pay attention to others also allows you to be effective in managing your teams and in your commercial relations. It is an attitude. Setting up these projects is essential to me because I do it with people who share my philosophy. The goal is not to make a profit but to give.
Philippe do you tell Russians about Rotary and has it helped you build a business or change their outlook on you in business?
It doesn't always work, but it has sometimes allowed us to find Russian sponsors. When I worked at Bonduelle, discussing one of our projects with a distributor effectively changed the relationship, which was rather transactional at the start. It was the time when there were no big businessmen in the European sense of the term and we really had very different profiles – my client was originally a Georgian gynecologist professor. We talked about our respective projects then he himself participated in our projects and we became almost friends.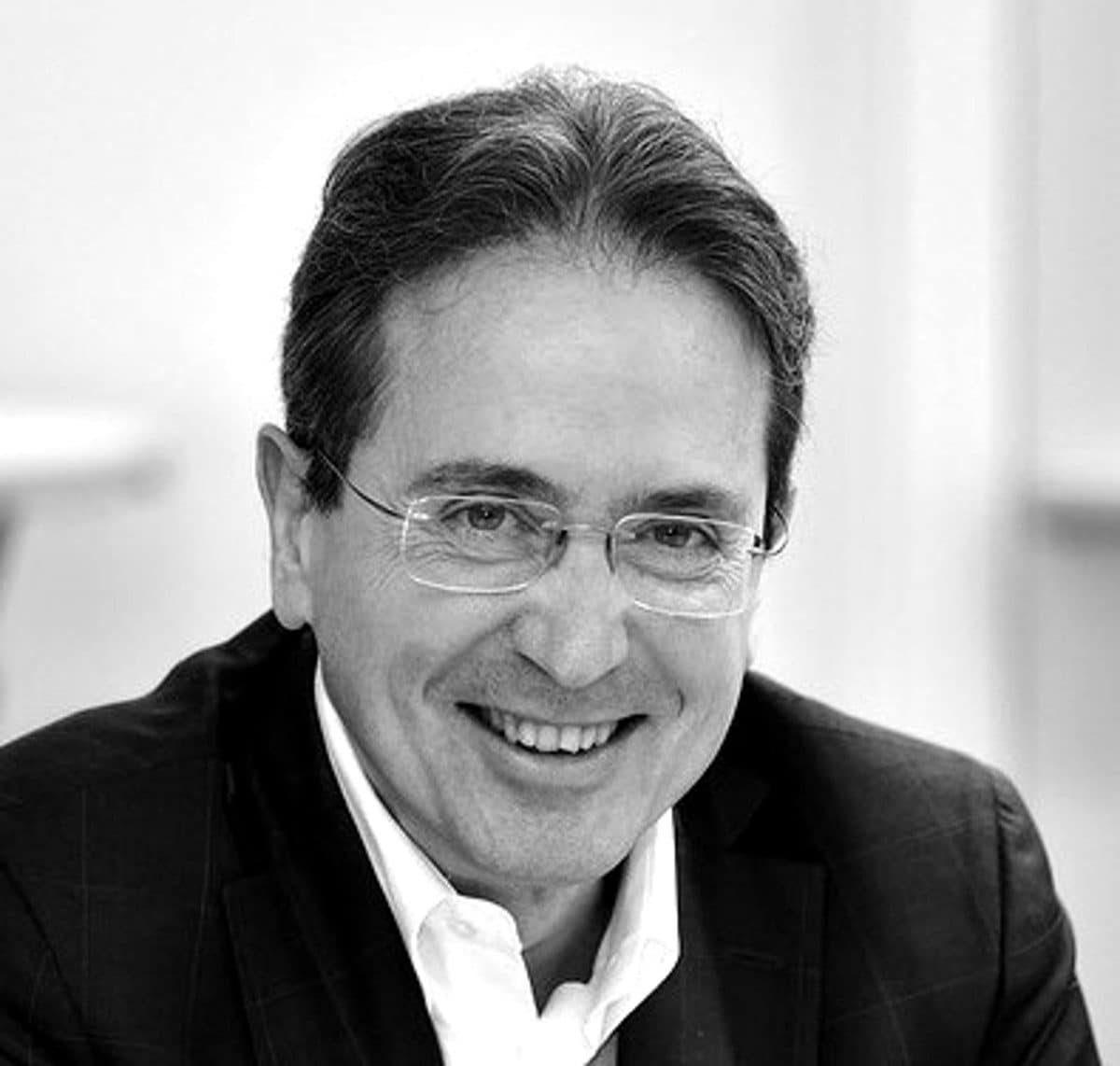 « Russia has considerable growth potential »
Philippe, what would be the definition of doing business in Russia?
I am lucky to have arrived in Russia 25 years ago. Doing business here is an exceptional adventure, at all levels. With Bonduelle, we started from scratch and in the space of two or three years we took 50% market share and built a reputation of 99%, higher than that of Coca-Cola at one time. It was exceptional because the market was opening. Russia has considerable growth potential and when the market began to be more mature and structured, it always remained exceptional. The country is huge, it is not yet fully exploited and the market will necessarily continue to develop. Discovering such different people in Vladivostok, Novosibirsk, Moscow, Murmansk, Krasnodar, Kazan and elsewhere is an extraordinary human experience.
What have you learned from 25 years in Russia?
The important thing is to have an open mind. Some time ago I was asked what my motto would be. Well she would be "why not?" ".
A look at an Executive Coaching session using the CO-CREATiVE Communication® method
Philippe, a word about our Executive Coaching session?
It was an experience that allowed me, by very subtle, delicate and respectful touches of my person, to get out of my usual frame of mind. As a leader, we are often locked into repetitive patterns and work routine. The confrontation with your seemingly innocuous questions, but in reality very relevant and destabilizing, allowed me to get out of my box and to have a broader horizon. What an adventure of discovery!
Thank you, Antoine, for this journey around my inner mountains!

ANTOINE LEYGONIE-FIALKO
International Executive Coach and Consultant
Antoine Leygonie-Fialko is an International Executive Coach, ICF certified at PCC level, specializing in supporting international leaders "Towards CLEAR, CALM, CARING and POWERFUL thinking".
He is the founder of the CO-CREATiVE Communication® and the company CADRAN which operates globally. Previously, he managed 7 companies, from start-ups to corporate, in France and internationally (Europe, Asia, America, Africa), in various industries (construction, architecture, internet, HR…).
Today, with more than 2,000 hours of Executive Coaching, he works remotely with international leaders and their teams who want to unleash the power within their singularity in front of strong challenges requiring them to get out of their comfort zone & known mental frameworks.
My latest articles
More about me