International Executives are speaking
The keys to business success in Russia & Eastern Europe
Yves Frérot, Managing Director, Hipercom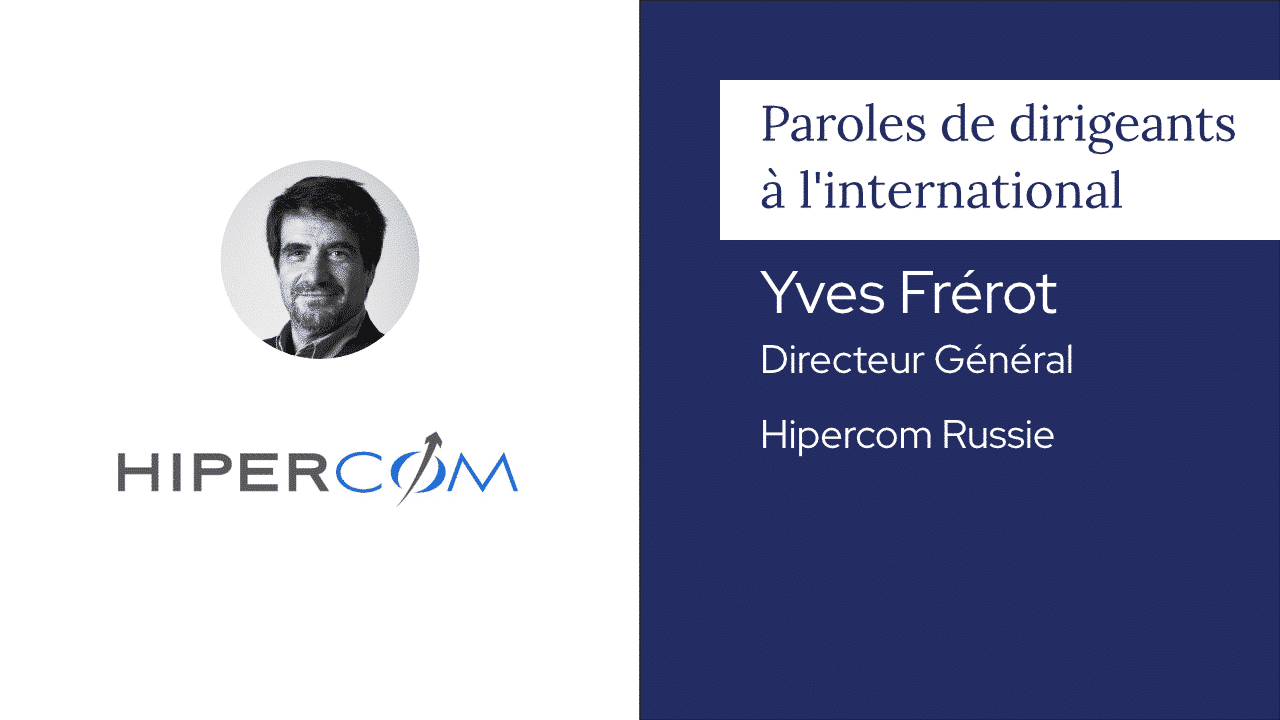 "In Russia, the only limit to our business is ourselves"!
Entrepreneur for more than 20 years and today at the head of the company HiperCom, Yves Frérot has developed a multi-channel monitoring tool on the promotional activity of distributors in Russia and in 8 other countries of Eastern Europe and the IEC. He combines managerial dynamism and scientific methods, his passion being to extract, from raw data, enlightening and useful information for his clients and partners.
Quelques faits
1992 : Date of his first trip to Russia
1998 : Creation of Hipercom, a graphic studio producing catalogs in several countries of Eastern Europe and in particular in Russia
2009 : Strategic reorientation towards a promotional data collection activity (printed catalogs, displays, newsletters, e-commerce sites) to monitor competition
2018 :
• 3 million euros in turnover
• 150 employees (including 30 in Russia)
Mail : yves@hiper-com.com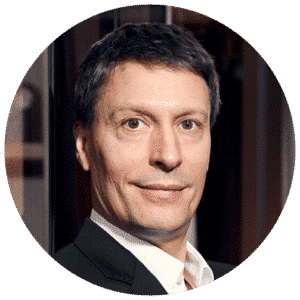 Interview conducted by Antoine Leygonie-Fialko
Open dialogue then Executive Coaching session
according to the CO-CREATiVE Communication® method

I have seen Yves regularly since we first met two years ago. I am very impressed by the foresight and then the determination with which he has been able to profoundly modify his business to face the rise of digital. Today he offers us a startling testimony to business developments in Russia, fueled by his 20 years of experience in Eastern countries…
"Russia: a continent very different from Europe"
What are the main obstacles facing an entrepreneur wishing to develop his business in Russia?
In Russia, the only limit to our business is ourselves! The market is huge. There are a lot of people to meet. We just don't have enough time to do everything we need to do. Our current challenge is therefore to recruit and train employees for the sales force.
Administrative constraints are very strong in Russia. Today things are improving, although we still have a lot of original documents to send by courier: 95-page contracts, invoices with a "Deed" stamped, and countersigned.
With 15 years of experience in the Russian market, I feel that the country has made enormous progress on these issues. Now we are in the middle of the ford.
"DEALING with the Covid-19 PANDEMIC"
Addendum of 11/04/2020 to the interview published in May 2019
Yves, how did you anticipate the impact of Covid-19 on your business?
From March 9, well before the implementation of containment in Russia and most of Europe, I considered that the worsening of the pandemic was inevitable and, without waiting for official instructions from each nation, I made the decision to put all my teams into teleworking: i.e. 120 people spread over 7 countries (Russia, Ukraine, Poland, Czech Republic, Hungary, Romania, Egypt) and I deployed a VPN to secure all communications with our server. Initially, some of my employees were "shouting" because in their heads there was no risk yet. I had to tell them "If you stay in the office, you will take responsibility for your illness." This cut short their resistance … To sign this entry into the crisis, I wrote a letter to Churchill: "The situation is serious: our objective is first your health and then not to lose jobs … ". To protect your health, everyone will go home to their own homes. To protect jobs, everyone must work even more efficiently during the crisis. In particular, everyone should take the opportunity to update everything that has always been put aside because of everyday life.
What are the missions of your teams during containment?
Our watchword: Let's take advantage of this period to be stronger than before! Computer scientists are taking advantage of confinement to restructure the architecture of our code and translate it into a more modern, easy and agile language. Sales reps update all of their contacts to be ready to restart when they resume. Throughout the lockdown, we are increasing our social media presence (so that we are not forgotten). Soon, we will be making Freemium-type free subscription offers for the duration of the pandemic, where our products are still poorly understood, such as in Ukraine and Belarus.
I am impressed with the thoroughness of your action plan. Tell me, Yves, what are your concerns?
My first anxiety is collecting monthly bills. Will customers pay on time or late? To protect ourselves as well as possible, we have decided to carry out a weekly check (instead of monthly) for possible late payments. My second fear is the saturation of the internet. As our offer is only online, network saturation would be catastrophic. Fortunately, to date, the networks seem to be keeping up with the rise.
How do you see the world after the pandemic?
As soon as the pandemic ends, I think I will reduce my office rental space by 30%. I also think I go less often to each country. This will mean less air travel and fewer hotel nights.
Learn more about how Yves Frérot is coping with the Covid-19 pandemic by watching the video above.
How did you manage to understand the Russian market?
The Russian market is very specific and more generally, our business faces many adaptations in each of the 9 countries where we operate: Russia, Belarus, Kazakhstan, but also Poland, Slovakia, the Czech Republic, Hungary , Romania and Ukraine. In Russia, everything is different from the rest of Europe, especially in terms of market size and legislation. It is truly a continent in its own right. We treat data the same everywhere but there are differences in the way we do business in Russia's unique environment. Here, there are brands or distributors that do not exist anywhere else, whereas in the rest of Europe everything is more unified and we often find the same players. In Russia, we have Coca-Cola of course, but also a bunch of other big players unknown in Europe, like Magnit and X5 (for example), which are giant and typically Russian brands.
Tell me Yves, what are your main successes on the Russian market?
My first success is having been able to satisfy customers for over ten years. Other than those who disappeared during the crisis, I haven't lost a single client in all these years!
My second satisfaction is being able to be agile enough to gradually transform my initial activity as a graphic studio into an activity of analysis of promotional data, which continues to give satisfaction to customers.
Today, I find it particularly gratifying that our clients compare us to multinationals such as Nielsen or Kantar, going so far as to find us complementary, even though we are only a small independent company.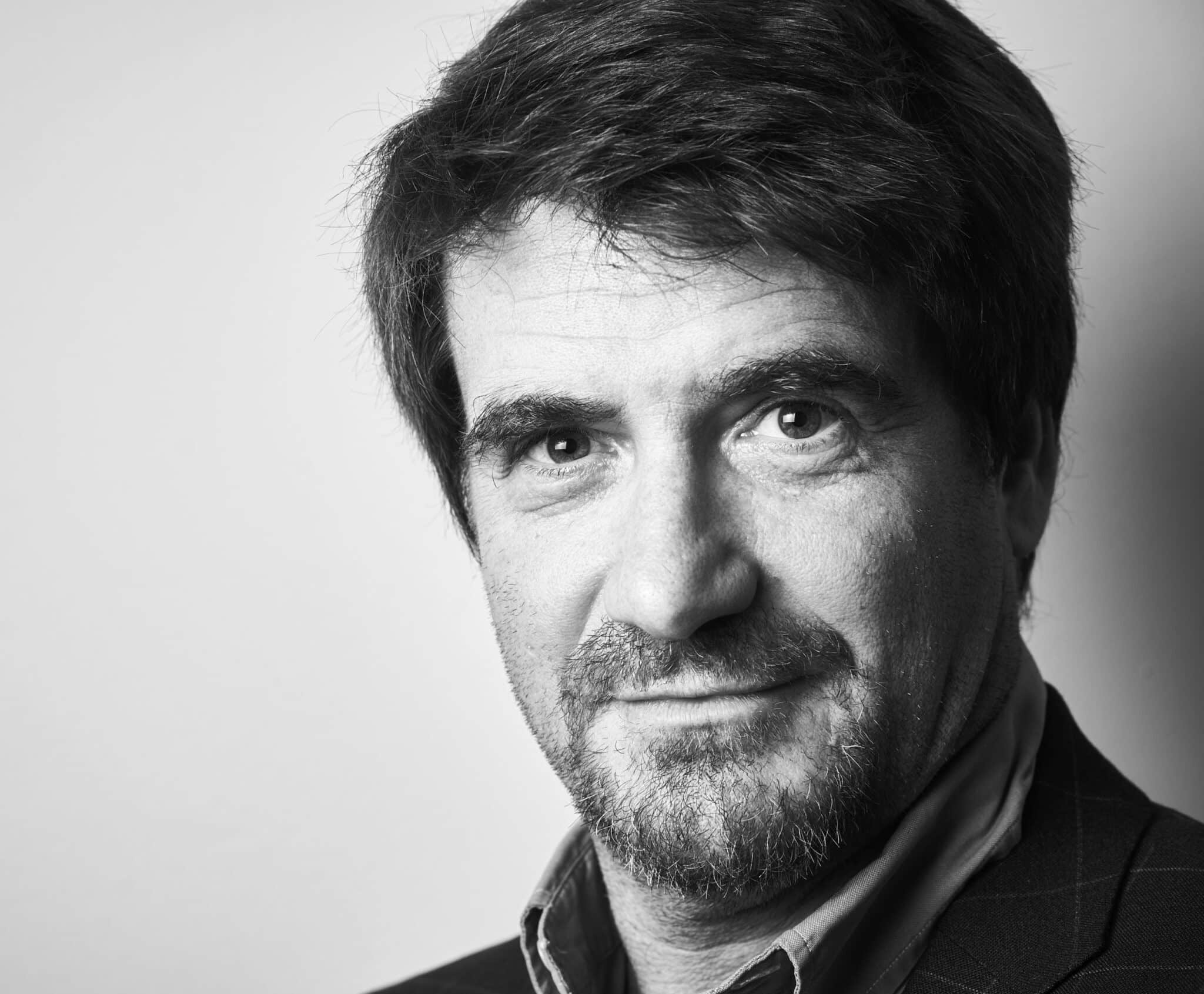 "The key words: perseverance and rigor"
What do you think are the success factors for doing business in Russia when you are a foreigner?
The first factor is PERSEVERANCE. I think our success in Russia is based on the fact that we did a painstaking job that required a lot of manpower. Our business model was not remunerative in the short term. It took us 10 years to pay off the investment. So I think the success factor in our business is that there isn't a single talented Russian who has wanted to waste all that time doing something like this.
Doing business in Russia is groundwork where you have to be very specific and persevering. Considering all the opportunities that you come across here, I think people who have the means prefer to invest in businesses where the return on investment is quick. By going against the grain of this search for "easy money", we were able to build a strong business without competition. Today we are the leader in our market.
The second factor for success is RIGOR: trying to do the best and serving customers, providing service in a country where the customer has not always been king and finally trying to be present and listen to our customers. It's not that hard, actually!
What are your main failures in Russia?
I regret not having invested quickly enough. As I did all of my development on a self-financing basis, I went very slowly. With funds, we might have been able to do much bigger, faster and produce a "blast" effect.
Without investment, we slowly became known and took certain technological turns a little too slowly. In our team, we did not have people who could see the digital changes coming soon enough. When we debuted in 2010, the smartphone was new. Some people started right away on it, even though we got off to a bad start.
We have had all the flaws of the small, self-financing business. We are not on the "unicorn" diagram, but on the "cockroach" diagram. The "unicorn" is the one who explodes his business with exponential development, like a rocket takeoff, by burning phenomenal cash. The "cockroach" is one that makes slow and steady progress, but without outside investors.
Yves, thank you for your frankness. Let me delve into this topic further. What do you think are the factors for business failure in Russia?
I work in several countries and therefore could not be in Russia all the time. If I had been present all the time, I would have been more responsive and some things would have worked better. I chose to spend only three days a month in Russia, which led to a lot of delegating. As the employees do not necessarily have the same involvement as me, the activity took a long time to develop. At the same time, if I had been in Russia all the time, maybe I would have had my head in the handlebars and I would not have benefited from my travels and work experience outside the country.
It is complicated today to sort through the factors of failure and the factors of success. In any case, when I spend three days in Moscow, it gives my team a "boost", which produces effects over the following four weeks, so it works well…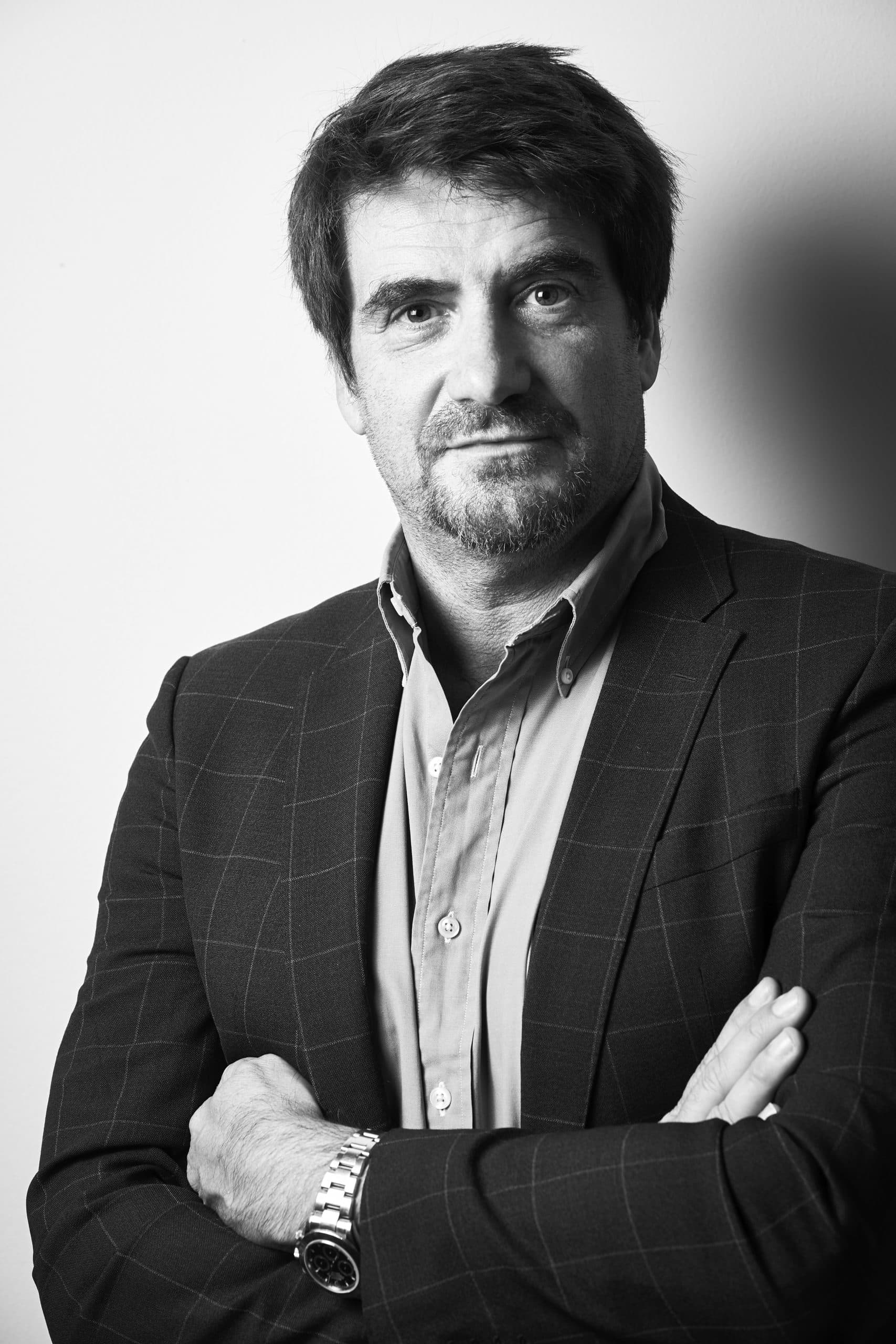 "Advice: Be demanding about the cost of services"
What advice would you give to a foreign leader who would like to develop a business in Russia?
I would say to him: "You must not hesitate, go for it! There is so much to do here. It's absolutely amazing. It is a country where people are very welcoming. Once you leave the environment and politics aside, you will find that everything is much easier than it looks abroad. For example, 15 years ago it took three hours by taxi to get to the airport, but now it's only 30 minutes by train. And everything is to match.
Moscow is now a standard international megalopolis and, therefore, an expensive city. When you launch an activity, you have to be cunning. In Russia, two worlds coexist: one for large corporations that have money; the other for the little ones who don't have one. Russia is like the diversity of taxis: for the same trip, there is the premium taxi at $ 100 each way and the eco taxi at $ 15. For all services, you can find providers whose costs vary from 1 to 10. So, if you have a limited budget, you have to be smart enough to find the provider who costs 1 and reduce your expenses as much as possible. like those relating to accounting, the rental of an office or an apartment, to mention a few. When I wanted to start my company in Russia, a lawyer offered his services to me for $ 300 and another for $ 10,000. When I asked the mate the reason for such a high price, he said, "I have to pay myself"!
Yves, what are your recommendations for a newcomer to Russia?
To a foreign leader who arrives in Russia and is looking for offices, an accountant or any other service common to all businesses, I would advise him to discuss with the foreigners who are already there.
The MEF (Maison des Entrepreneurs Français) is the best place to go for a coffee and meet foreign entrepreneurs who have already been there.
For those who are in digital, I would also recommend the French Tech network …
Finally, for recruiting, I would recommend ATSAL's services to them by speaking directly to Alexandre Stefanesco because he does his job as a recruiter with professionalism and allowed me to find a good guy.
What would you like to add for those unfamiliar with Russia?
I think that we should especially not hesitate to go and see the region and discover cities other than Moscow (Saint Petersburg, Novosibirsk …) to have a real vision of the country. Traveling in the region allows you to discover another Russia. It's kind of a time travel.
And above all, for those unfamiliar with Russia, I want to tell them to keep the image of the warm welcome foreigners received at the FIFA World Cup in 2018.
And finally don't forget: we are safer in the Moscow metro than in the Paris metro. That is the truth !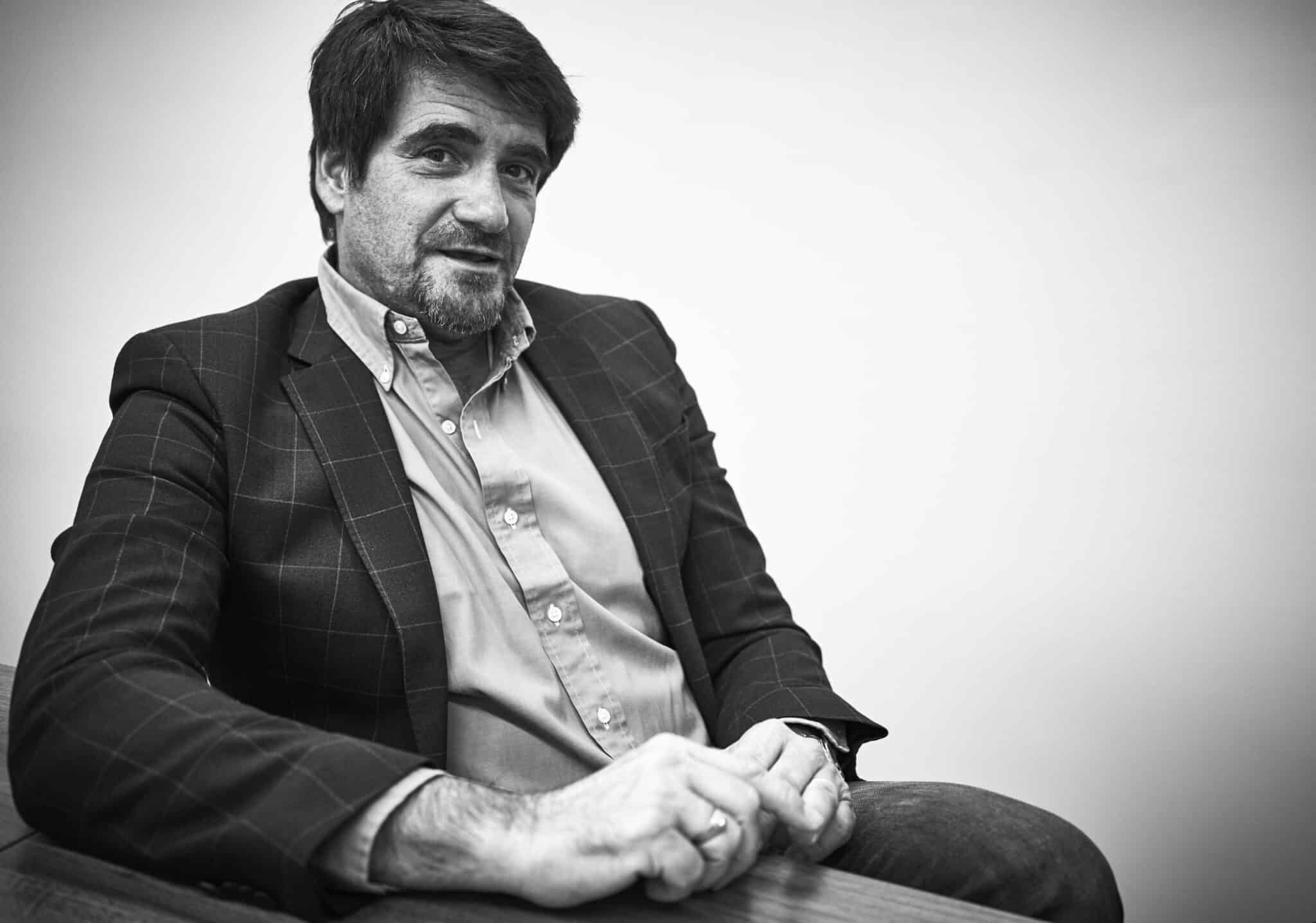 A look on an Executive Coaching session based on the CO-CREATIVE Communication® method
Yves, a word on this working session?
Throughout our conversation, you confronted me with questions that I had never really asked myself. In doing so you entered my sphere and you pushed me to my limits! Thank you, Antoine, for this precious moment of exploration …
Interview by Antoine Leygonie-Fialko.

ANTOINE LEYGONIE-FIALKO
International Executive Coach and Consultant
Antoine Leygonie-Fialko is an International Executive Coach, ICF certified at PCC level, specializing in supporting international leaders "Towards CLEAR, CALM, CARING and POWERFUL thinking".
He is the founder of the CO-CREATiVE Communication® and the company CADRAN which operates globally. Previously, he managed 7 companies, from start-ups to corporate, in France and internationally (Europe, Asia, America, Africa), in various industries (construction, architecture, internet, HR…).
Today, with more than 2,000 hours of Executive Coaching, he works remotely with international leaders and their teams who want to unleash the power within their singularity in front of strong challenges requiring them to get out of their comfort zone & known mental frameworks.
My latest articles
More about me