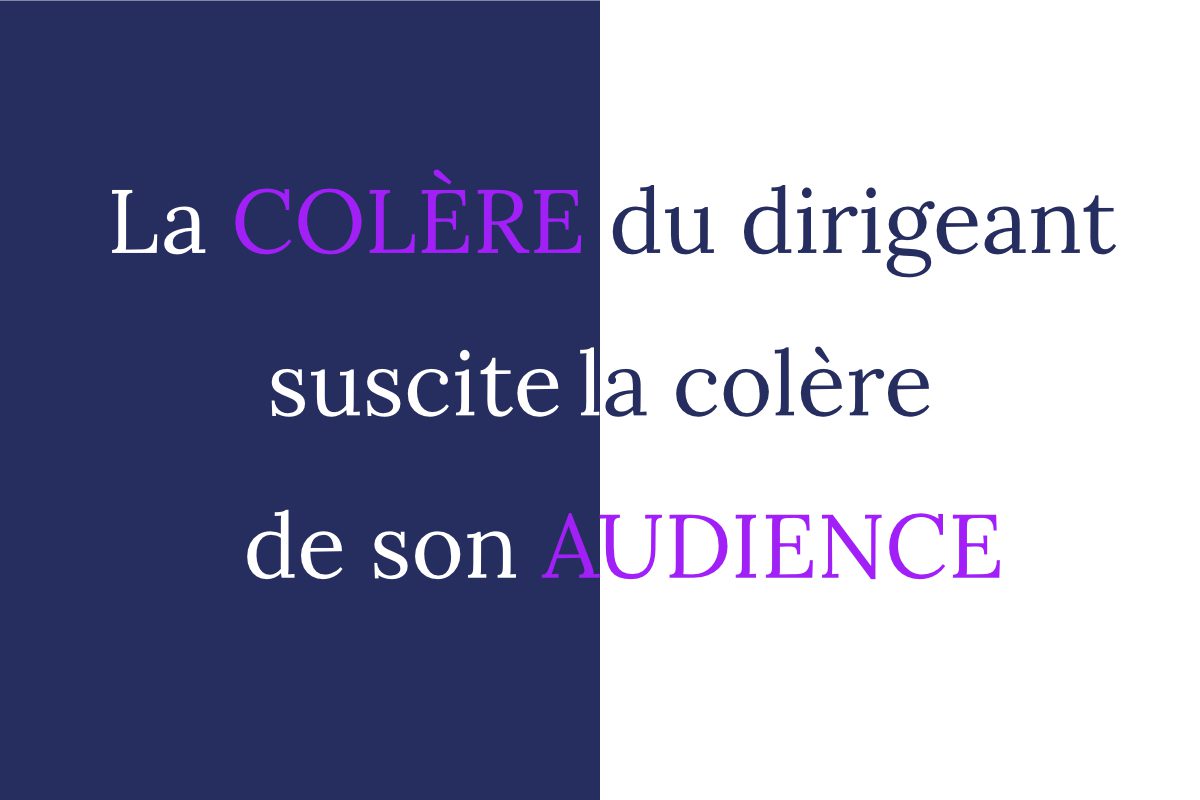 The ANGER of a LEADER arouses the anger of his AUDIENCE
🟣 MANAGEMENT by FEAR could be DELETEROUS in the long term, if we project to the business world, the result of a study on the CREATION of ANGER by political speakers in their audience.
🟣 What do you think of my analysis? I would be happy to discuss this with you…
🟣 To learn more, I invite you to read the disturbing article by Carey E. Stapleton, Ryan Dawkins "Catching My Anger: How Political Elites Create Angrier Citizens" which details this!

ANTOINE LEYGONIE-FIALKO
International Executive Coach and Consultant
Antoine Leygonie-Fialko is an International Executive Coach, ICF certified at PCC level, specializing in supporting international leaders "Towards CLEAR, CALM, CARING and POWERFUL thinking".
He is the founder of the CO-CREATiVE Communication® and the company CADRAN which operates globally. Previously, he managed 7 companies, from start-ups to corporate, in France and internationally (Europe, Asia, America, Africa), in various industries (construction, architecture, internet, HR…).
Today, with more than 2,000 hours of Executive Coaching, he works remotely with international leaders and their teams who want to unleash the power within their singularity in front of strong challenges requiring them to get out of their comfort zone & known mental frameworks.
My latest articles
More about me