The 5 Benefits of Conflict Resolution Coaching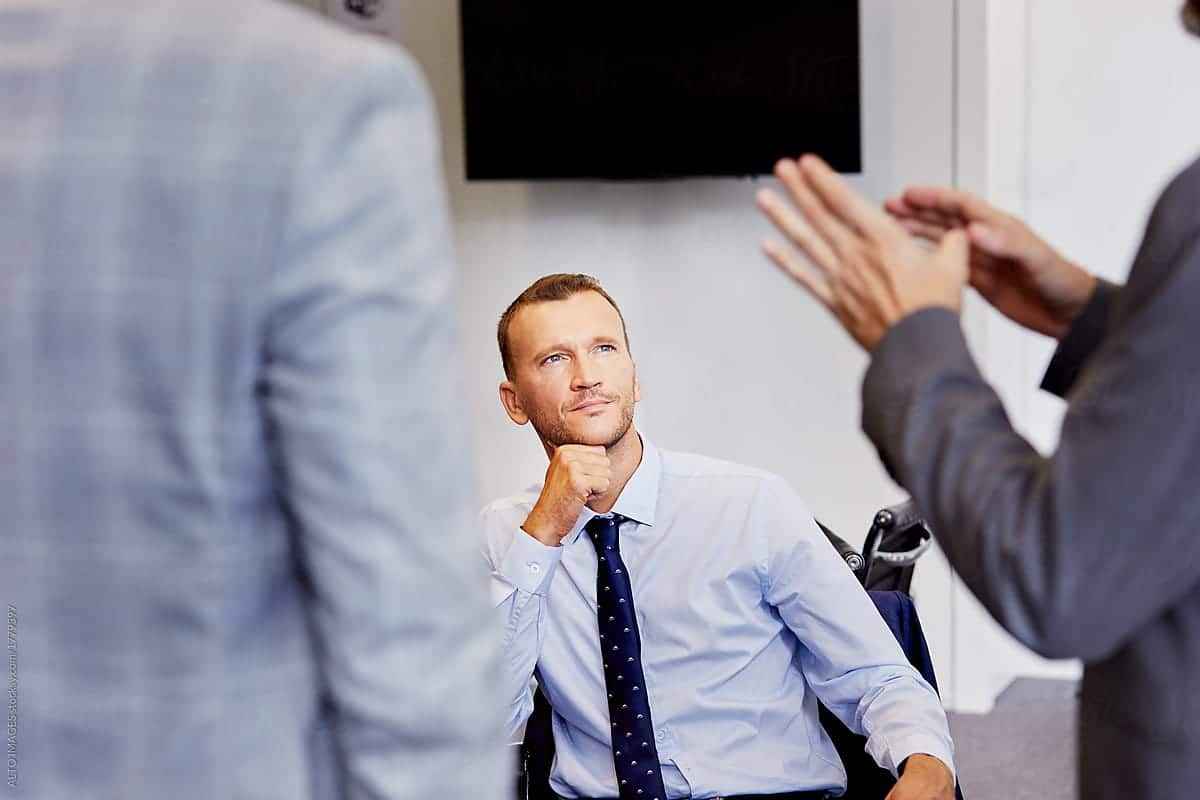 The 5 Benefits of Conflict Resolution Coaching
"We always seek to bridge what is and what should be; and thereby give rise to a state of contradiction and conflict in which all energies are lost" — Jiddu Krishnamurti
In the professional world, and even more so in international business where multiculturalism is omnipresent, it is common to face conflict situations that undermine relationships and waste a lot of energy, time and money. to each of the parties.
Everyone knows that the ego is often the blocking point in conflict situations, and that it would be enough to set it back to find peaceful relationships. Unfortunately, that's easier said than done. This is why conflict resolution coaching is an essential support to get out of such situations from above.
But that's not all. Here are the 5 often overlooked benefits of conflict resolution coaching
Benefit #1: Getting out of the impasse and moving forward
The first benefit of conflict resolution coaching is to allow you to get out of the impasse of your current situation and move forward. Prolonging a conflict is of little interest. You may think this will exhaust your opponent. But you will also waste energy, time and money. Above all, you will always have recurring thoughts about this conflict somewhere within you. Whereas if you get out of the impasse quickly, the conflict will seem ancient history to you and you will be able to dedicate yourself completely to the projects that are close to your heart and give you positive energy.
In this perspective, it is sometimes said "a bad agreement is better than no agreement at all". Indeed, as long as there is no agreement, all stakeholders are tense and underperforming. Everyone devotes a lot of energy to maintaining the conflict instead of moving forward.
Benefit n°2: Clarify everyone's expectations and feelings
The second benefit of conflict resolution coaching is to have a better understanding of the expectations and feelings of the parties involved. With conflict resolution coaching, you may not agree with each stakeholder's point of view, but you will know them in detail and understand their logic. By allowing everyone to reveal their expectations and feelings, conflict resolution coaching can shed light at the heart of the conflict. By bringing this light to the parties often left in the shadows, the conflict suddenly becomes less difficult to resolve.
Benefit n°3: Building a future that suits everyone
The third benefit of conflict resolution coaching is to restore a quality of communication that makes it possible to find innovative solutions. By awakening the creativity that lies dormant in each of the stakeholders, this type of coaching promotes the construction of a future that suits everyone.
Benefit n°4: Restore a quality relationship
The fourth benefit of conflict resolution coaching is to restore a quality relationship. At this stage of coaching, the speakers understand each other. Differences of view are clearly stated and respected by each other. In addition, the contours of a future that suits everyone are emerging. At this stage, even if the foreseen future is that of a professional or contractual separation, the quality of the relationship has been restored because everyone feels understood and respected by the other, in their differences.
Benefit n°5: Regain serenity
The fifth benefit of conflict resolution coaching goes beyond the question of the conflict itself. It preserves your own well-being. Even if the agreement is not a "good agreement" from a business point of view, you will remember from this coaching the memory of having been able to re-establish a quality relationship with your interlocutors, and of having found a real serenity in you.
Learn more about our support
Cadran offers dedicated support to managers who wish to develop their decision-making or conflict resolution skills, their Manager-Coach posture and their multicultural leadership.
Our Offers :
Our Articles « Challenge » :
Our Articles « Coaching » :

ANTOINE LEYGONIE-FIALKO
International Executive Coach and Consultant
Antoine Leygonie-Fialko is an International Executive Coach, ICF certified at PCC level, specializing in supporting international leaders "Towards CLEAR, CALM, CARING and POWERFUL thinking".
He is the founder of the CO-CREATiVE Communication® and the company CADRAN which operates globally. Previously, he managed 7 companies, from start-ups to corporate, in France and internationally (Europe, Asia, America, Africa), in various industries (construction, architecture, internet, HR…).
Today, with more than 2,000 hours of Executive Coaching, he works remotely with international leaders and their teams who want to unleash the power within their singularity in front of strong challenges requiring them to get out of their comfort zone & known mental frameworks.
My latest articles
More about me